Whether it's the world's highest skyscraper, shopping mall, theme park, or biggest gold market, Dubai has enough places to surprise you with their size. It's been 50 only years since Dubai emerged on the world map. But in these 50 years, Dubai has developed significantly. There is hardly any other city that has made its reputation among world travelers in that much quick time.
Every year more than 15 million people throughout the world visit Dubai. The key reason why many vacationers visit Dubai is, Every adventurer in Dubai gets something to check out based on their taste. Regardless of whether you want to roam during the day or at night. You married or single. You are an extravagance traveler or backpacker with a substandard budget. Dubai is a city that doesn't let down anyone. 
On the one hand, it provides extensive things to do in the daytime; on the flip side, it also offers numerous things to do in Dubai at night? Once the sun goes down, high buildings with vibrant lights amaze you. Daytime is relatively hot in Dubai, but it gets cold at night due to geography and being a desert. The cool sea breeze makes the weather even more romantic.
Top 10 Things to do in Dubai
Burj Khalifa
You are in Dubai and don't visit the Burj Khalifa; what else would be a more stupid act than this. Of all things to do in Dubai, paying a visit to the world's tallest human-made structure- Burj Khalifa is always the winner. Even if you've just a few hours layover in Dubai, you should still never miss a visit to the Iconic structure. With a height of 828 m, Burj Khalifa owns a number of world records such as the world's highest observation deck, the highest number of floor and occupied stories, and tallest-freestanding towers home longest, tallest & fastest elevator.
Another interesting fact about Burj Khalifa is that it has been used in Burj Khalifa equal to 100,000 elephant weights. Isn't it cool? This record has set Burj Khalifa, one of the most popular and visited tourist spots on the planet. Though it has 163 floors, tourists can see up to 148 floors, where it has the world's highest observation deck. 149 to 154-floors have corporate suites, and onward 9 are maintainability floors, which are solely accessed by relevant staff.
When you enter the lobby, the first thing that will attract your attention would be counting on elevators that get change quicker than your imagination. It is a live feed that shows the current position of the elevator. Until you complete the count, the elevator will reach its destination. You can try to defeat it.
The best views come on floor 148 when you're standing at the feet of this iconic tower and look down—people's seam insets. You feel that you're looking down from the space rocket. It's itself an unforgettable event.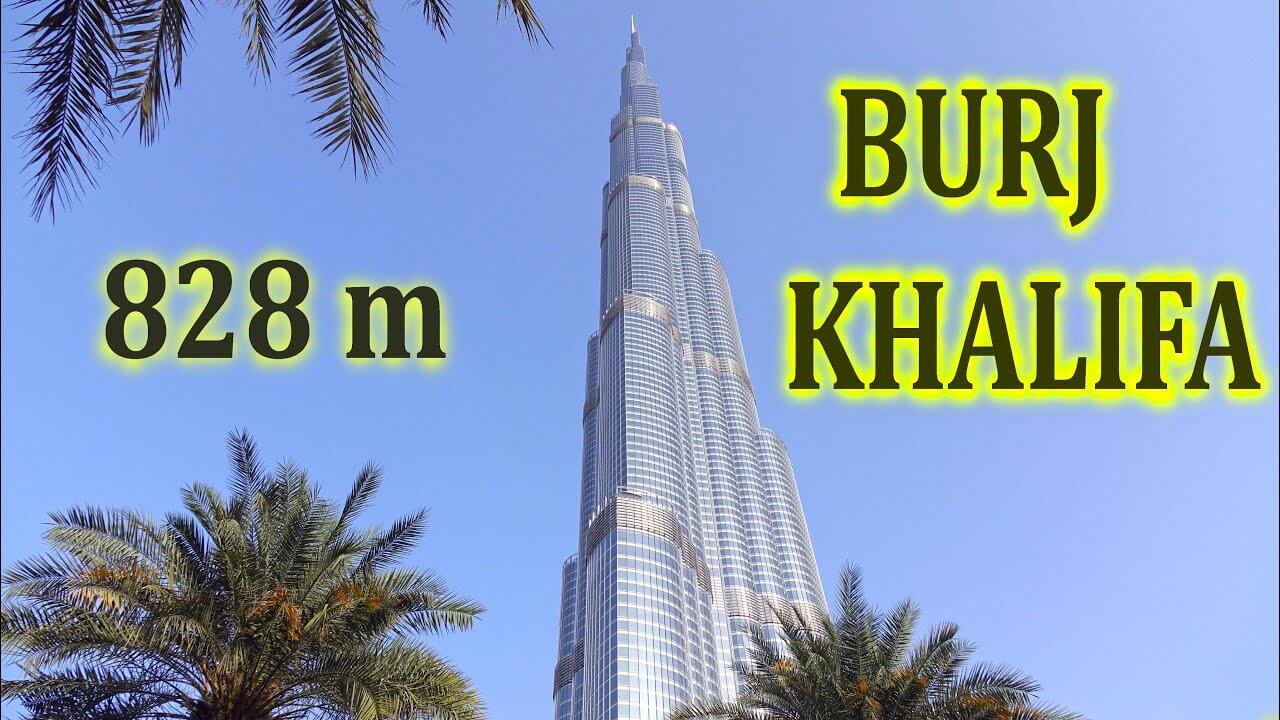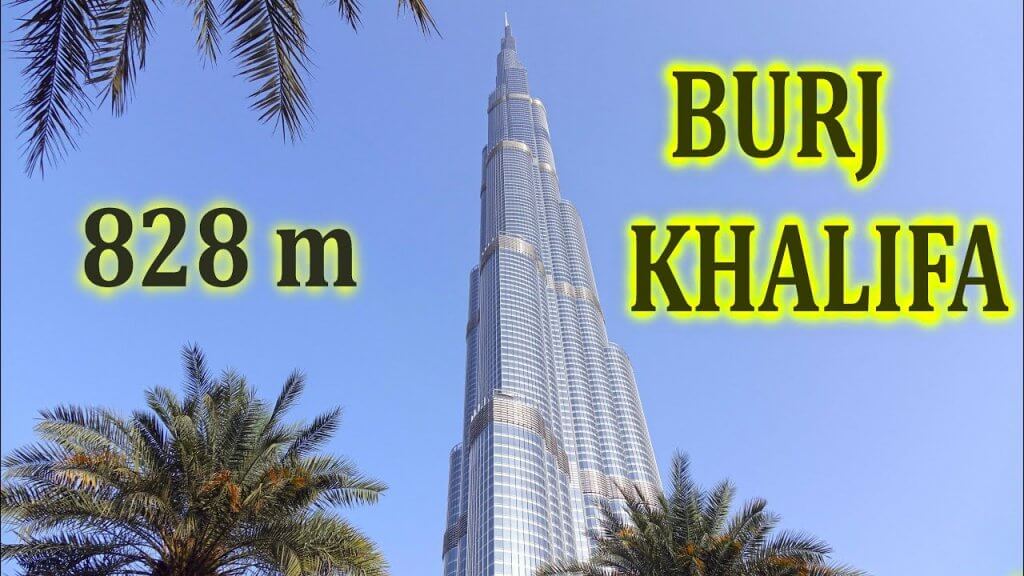 Desert Safari
Dubai is an astounding destination for outdoor activities enthusiasts. When we talk about outdoor things to do, What would be a better way to enjoy your Dubai trip other than spending an evening in the globally famous Arabian desert?. Usually held in the late afternoon, the evening Desert safari tour is renowned among all vacationers. It demonstrates to you the genuine version of ancient Dubai as you drive through its never-ending desert and satisfy your hunger with its traditional Arabic dishes, dessert, Arabic tea, and shisha. Apart from all these things, dune bashing, camel riding, Famous belly dance, Egypt's famous fire show, Tanoura show.  
 In case you cannot join this trip in the late afternoon, absolutely no worry because it can also be organized in the morning and at night. It's the ultimate exciting activity so ensure you figure out a way to do it and never skip it in any situation. The most advantageous aspect of the desert safari tour is, it is feasible throughout the year.
 There's barely any tour operator in Dubai that doesn't offer this trip. Technically, trip inclusion is almost the same. But when you do it in reality, you know the differences. On the one hand, some offer limited-time Dune bashing as they have the camp close to the highway at less than five minutes' drive, while some are unable to provide international standard food. Some have Crowd camp while others charge extravagantly. All these things make choosing safari a bit tricky.
 I went with one of your tour operators, which has satisfied me in every aspect. From pick up to drop off, everything was done professionally and that too at a reasonable price. I have written a detailed post on it, that you can read by clicking here.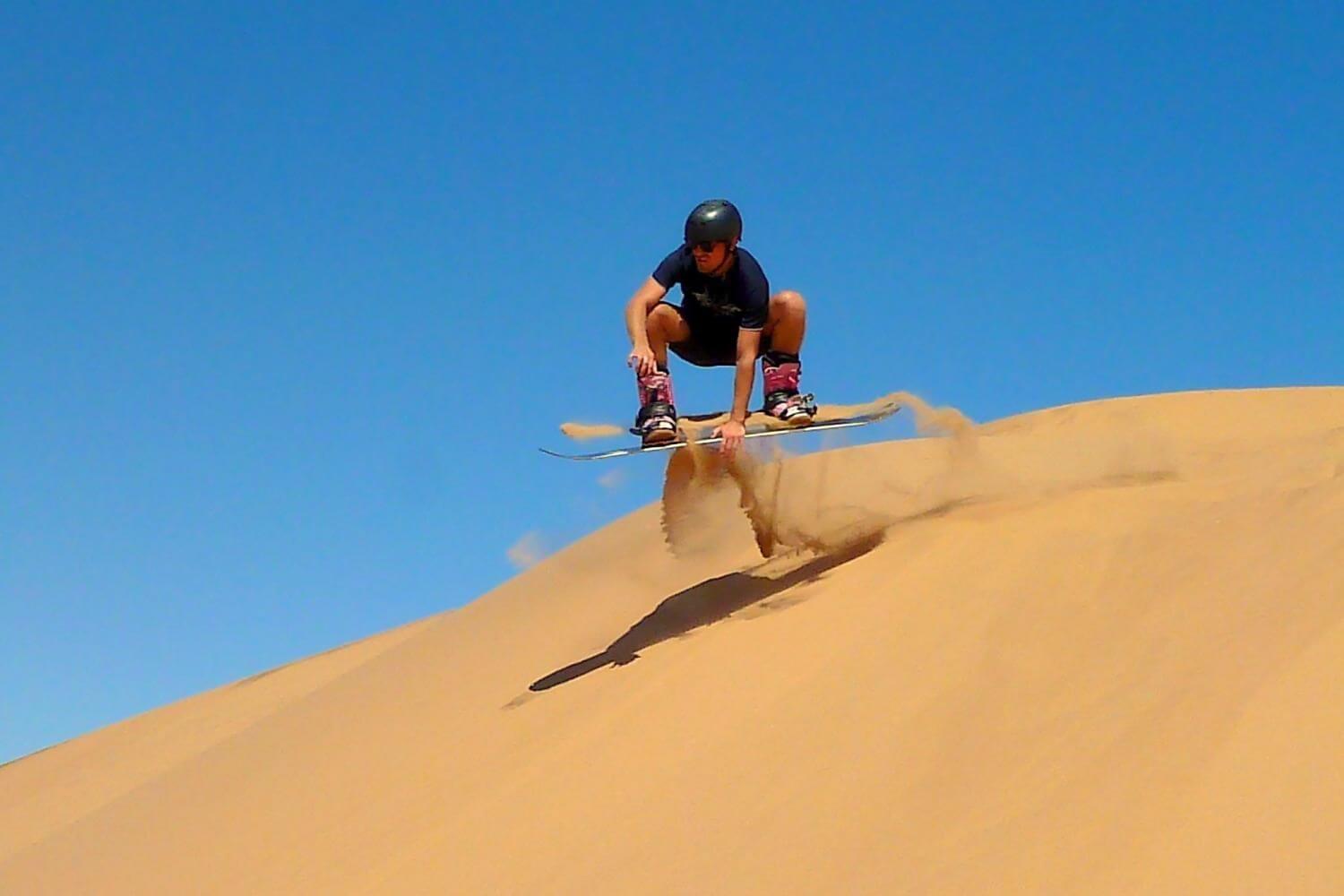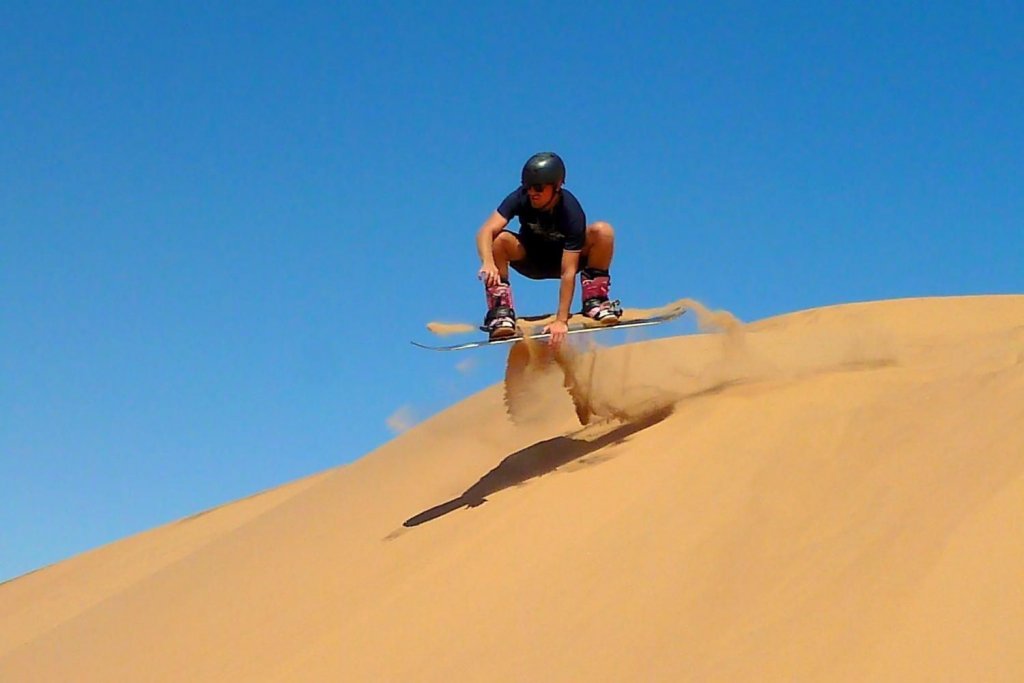 Dhow Cruise
If you have never come to Dubai before or have not been to any Middle East countries, Specially Oman and the United Arab Emirates, then perhaps you have never heard of this term "Dhow" before. It is a special type of boat, which has been used by ancient Arabs for crossing the water. Through this, Arabs used to go to the sea and hunt fishes. It was used frequently. 
These days' it's being used as floating restaurants. So far, there are three such places in Dubai where such dhow cruise packages are offered. Dubai Creek, Dubai Marina, and Water canal.
If you want to see the old Dubai, then you have to go to Dubai Creek. And if you wish to see modern Dubai opt for the Marina cruise. Dubai water canal is an up-to-date cruise option.
 The cheapest among them is that of the Dubai Creek cruise. It doesn't matter Whatever you choose but try it once in a lifetime. It is a 2-hour trip, including sightseeing, food, and some entertainment shows. This tour is especially perfect for those who are looking for a romantic place. I have also written an article in detail on the Dow cruise. Go over here to read it.
The Museum of the Future
Ever imagine what it could be like to live on Earth in 2071? The Museum of the Future is packed with so many amazing future predictions, I don't know where to begin! It possesses a great DNA library, a mixed reality Amazon rainforest, and a space for children to learn and explore. As a great technology and science platform , it provides helpful resources! Foretelling that how the moon could be converted into a renewable energy source in the next few decades. Using cutting-edge 3D technology, it allows visitors to gain a deeper understanding of the presentations.
With its exceptional steel frame construction and distinctive architecture, the museum has one-of-a-kind designs and is home to a variety of interactive displays that will keep you delighted the entire time you're there.  In addition to its spectacular interiors and distinctive architecture, Its outer walls are covered with beautiful Arabic calligraphy that is certainly one of its highlights.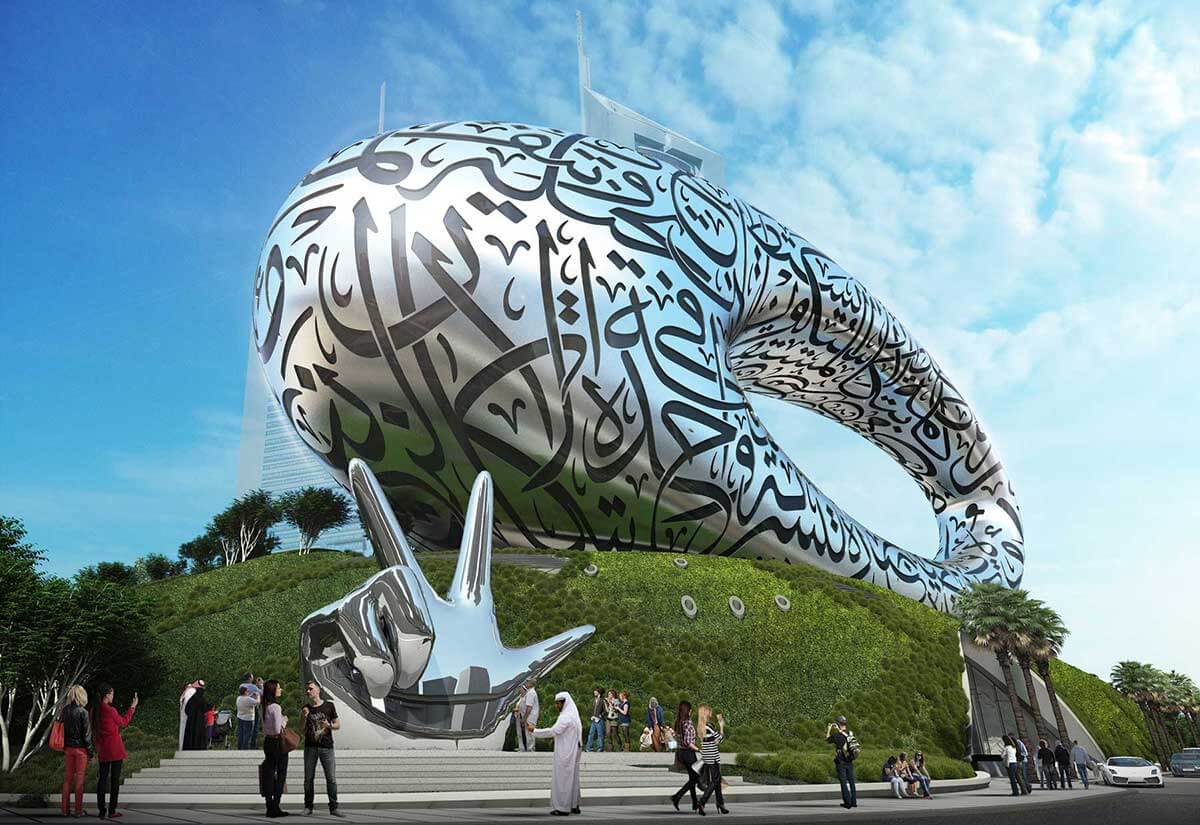 Dubai Aquarium
Can you guess, Where is World's most extensive acrylic panel? With a width of 32.88 m, a height of 8.3, 750 mm thick, and a weight of 245 tons, Dubai Aquarium has the world's largest acrylic panel, making it the World's Largest Indoor Aquarium. It is extended to 12 million square feet and consists of two floors. Dubai aquarium is massive and can carry 10 million liters of water. Dubai aquarium is home to over 33,000 aquatic animals from over 200 species, including Coral catfish, strings, Arabian scorpion, starfish, antarctic gentoo penguins, turtles, batfish, crocodiles & clownfish. King Croc, which is over 5 meters long and weighing an imposing 750 kg plus, was recently added to the underwater zoo. 
Entry turner, which is about 10 meters in length, is a perfect place to get your pictures along with fishes. When standing under the tunnel, you will enjoy the view when different creatures fly around your overhead. The aquatic boxes are cleaned, and creatures inside the boxes can be seen easily. To get the maximum of Dubai Aquarium, book an explore ticket that includes the transparent boat ride. Although life jackets are provided on boat rides, kids are still not allowed. Scuba diving is also offered here. Your kids will enjoy the underwater zoo located on the second floor and a wide variety of fishes, penguins, snakes, and other marine creatures. You can even feed the fishes and stork baby shark. It's probably the best thing to do in Dubai with kids. The fun fact is that Dubai Aquarium is ethical, which means it brings those creatures approved by international treaties such as the CITES. 
Even though Emaar maintains the Aquarium and Underwater Zoo, It is designed by an Australian-based architecture and interior designing firm, Peddle Thorp. Tickets can be purchased offline with cash and credit card as well. To get better-discounted deals, buy tickets online.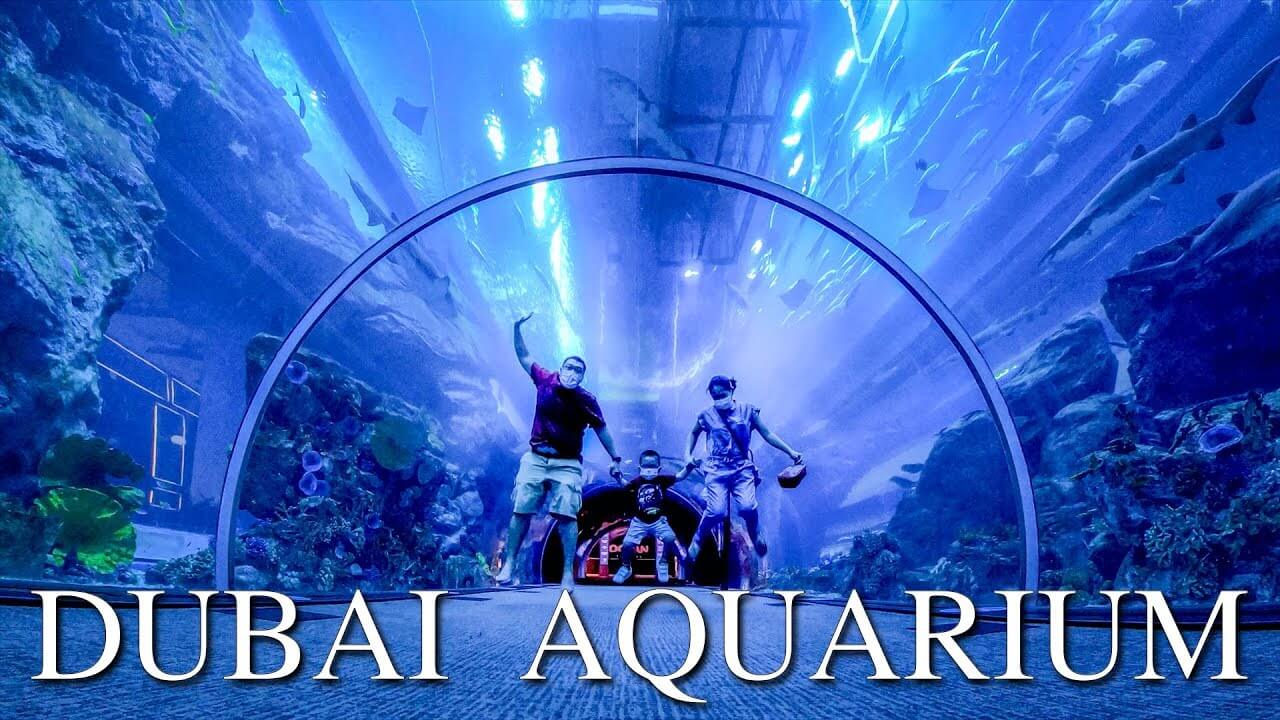 Enjoy with Dolphins at Dubai Dolphinarium
Everybody knows Dubai is an electrifying place to visit, due to its luxurious nature. One such experience is Dubai Dolphinarium. Situated in Creek park, Dubai Dolphinarium is definitely an amazing spot to visit, particularly if you love dolphins! Here not only can you see them in close proximity, but you can also watch them perform tricks, dance and even sing with them. In case you are feeling daring, it's also possible to jump in and swim with them! So let your inner child out while bouncing off it..  Dubai Dolphinarium is a great place for both kids and adults, so you should definitely try it out when you're in Dubai.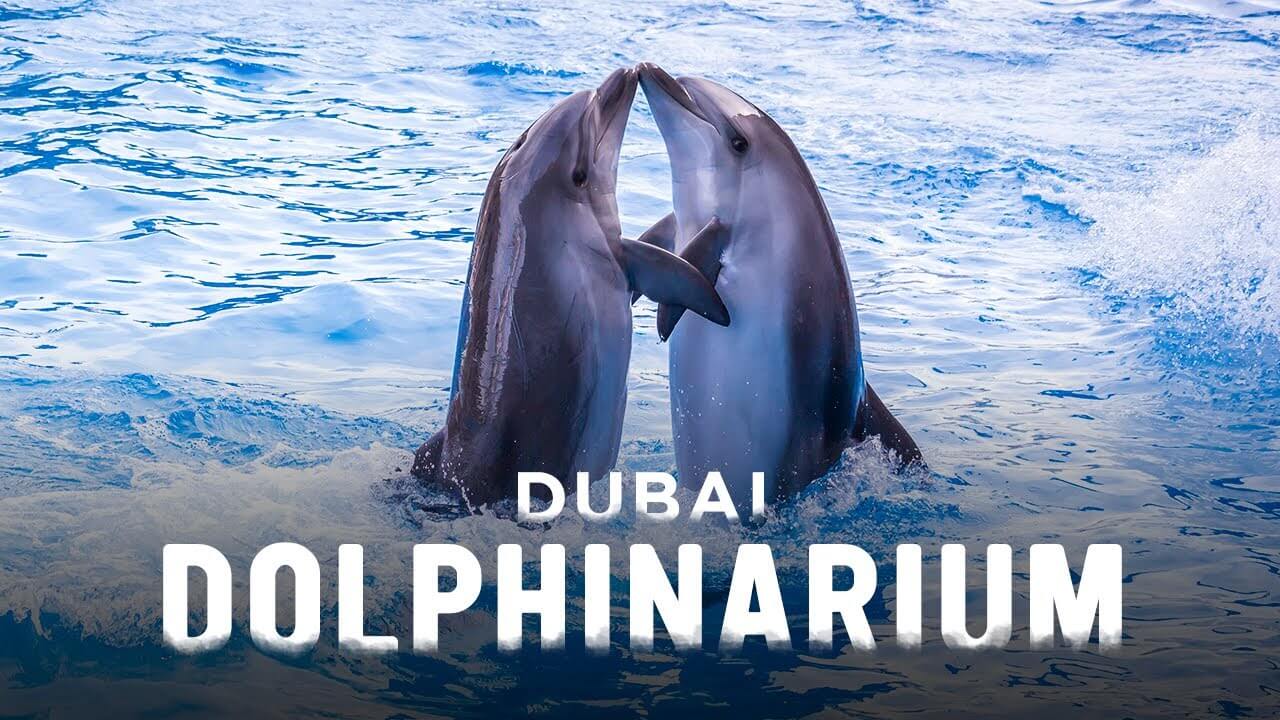 Visit Dubai Frame
Take a bird's eye view of Dubai from one of the highest points! The unique attraction offers spectacular views that span from Old Dubai to New Dubai and everything in between. When stand on top, you'll feel like an entirely separate species as your view spans 360 degrees across all four corners; it is hard not be impressed by what we see below us – whether looking down at the buildings or up into lush palm trees. In addition, there are many other things for visitors, including zooming around via glass elevator or thrill of those glass panels in the floor. The best time to visit is during sunrise or sunset when there are awe-inspiring sun waiting just beyond each horizon line – don't skip it. You can learn more about Dubai frame in this post.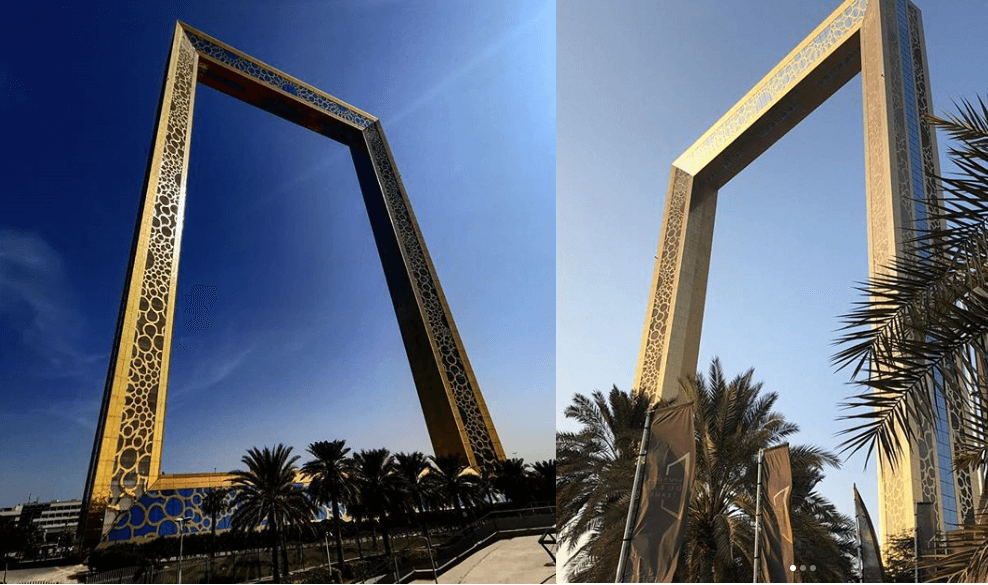 Ain Dubai
Visit the world's tallest Ferris wheel, Ain Dubai! Located on the Blue Waters Island and built by architects from London,  Ain Dubai has a capacity of 1,400 passengers and has 64 cabins. Standing at a height of 210 metres and a diameter of 150 meters,  Ain Dubai offers stunning views of the cityscape from its air-conditioned cabins. With an amazing view of iconic landmarks such as Burj Khalifa or Palm Jumeirah while enjoying your meal at one its restaurants with views that stretch 500 meters across waterway this must see attraction will leave you wanting more after experiencing all it has to offer – no matter if traveling solo or together family members.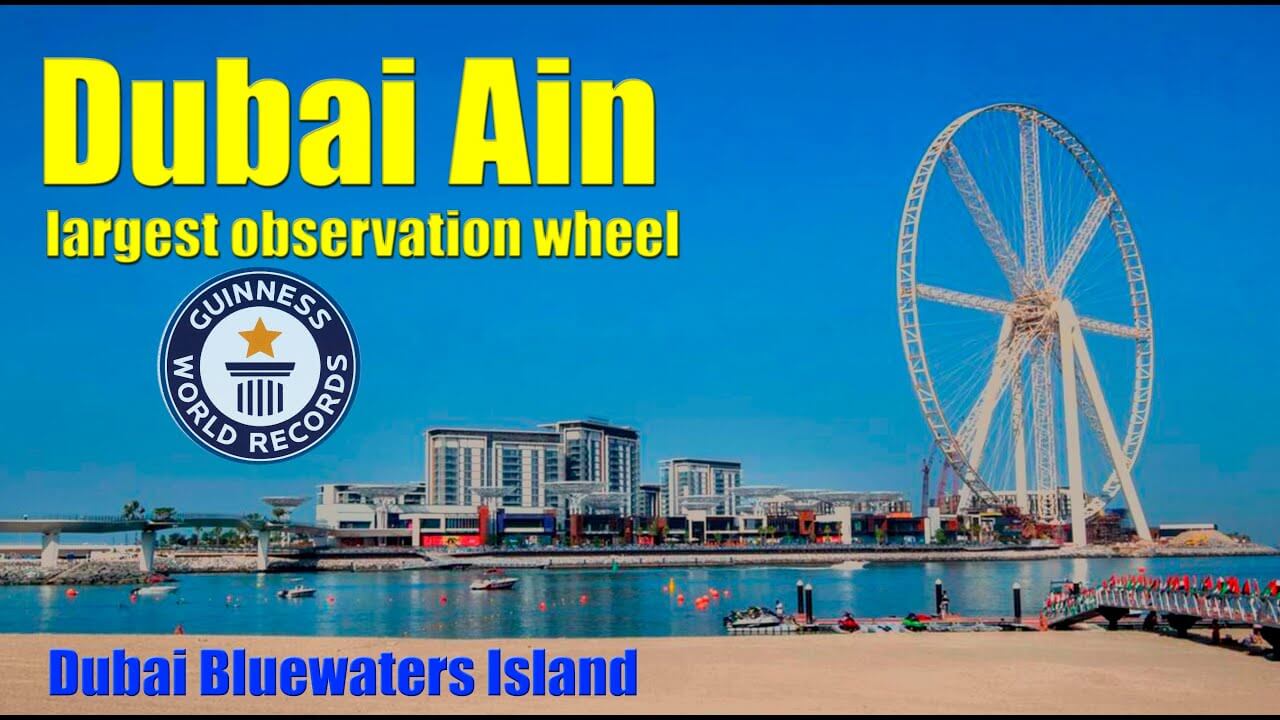 Dubai Water Canal
A man-made 3.2 km long and 6.4 km long waterfront runs through Business Bay to the sea in Jumeirah. On its widest part, the canal measures 120 meters in width, while at its narrowest, it measures 80 meters in width and measures 6 meters in depth. Due to a number of challenging factors, the 2.7 Billion AED project took three years to complete. As an added feature, it offers a 12-kilometer cycling track for riders looking to ride without being distracted by traffic as well as picturesque views. And for those wanting to cross the canal, the Business Bay Crossing (also known as the Dubai Canal Bridge) spans the width of the Business Bay district and connects with Burj Khalifa. Whether you're taking a cruise along the canal or simply appreciating it, the Dubai Water Canal will most likely impress you.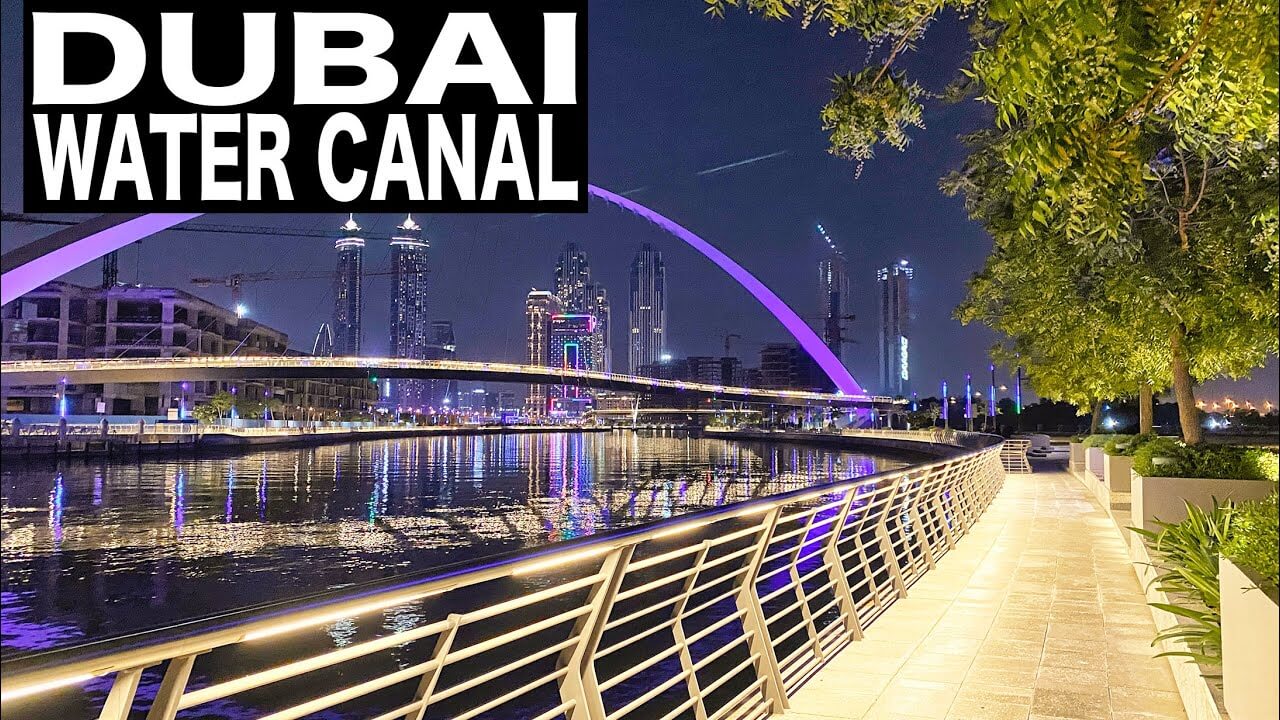 Dubai Fountain – The dancing water
The world's second tallest and biggest fountain, the Dubai fountain is installed in the middle of the man-made 30-acre Burj Khalifa Lake. Each time it blasts water, it reaches a height of 500 feet in 20 to 30 minutes. Each of its five sets features a unique piece of music, including Arabic, Latin, Ragtime, Pop, and Classical. Furthermore, 6600 lights and 25 colour projectors illuminate the Dubai Fountain. The fountain re-uses lake water, making it one of the most environmentally friendly fountains on the planet.
Hop on Hop Off Bus Ride
Are you trying to find a quick and easy way to see Dubai? There is only one option: the Hop On Hop Off Dubai Bus Tour! This Hop On Hop Off Dubai bus trip allows you to avoid using Dubai's public transportation while travelling around the city. With Dubai Hop On Hop Off bus tours, it's easy to see all the places Dubai is known for. Simply get on the bus, unwind, and enjoy the pre-recorded commentary on the city in one of the 12 accessible languages.  Therefore, regardless of your native tongue, there is something suitable for everyone. Thus, the Hop On Hop Off bus trip is the perfect way to experience Dubai, as it takes you to all the main sights in the city. So don't wait any longer-reserve your tour now!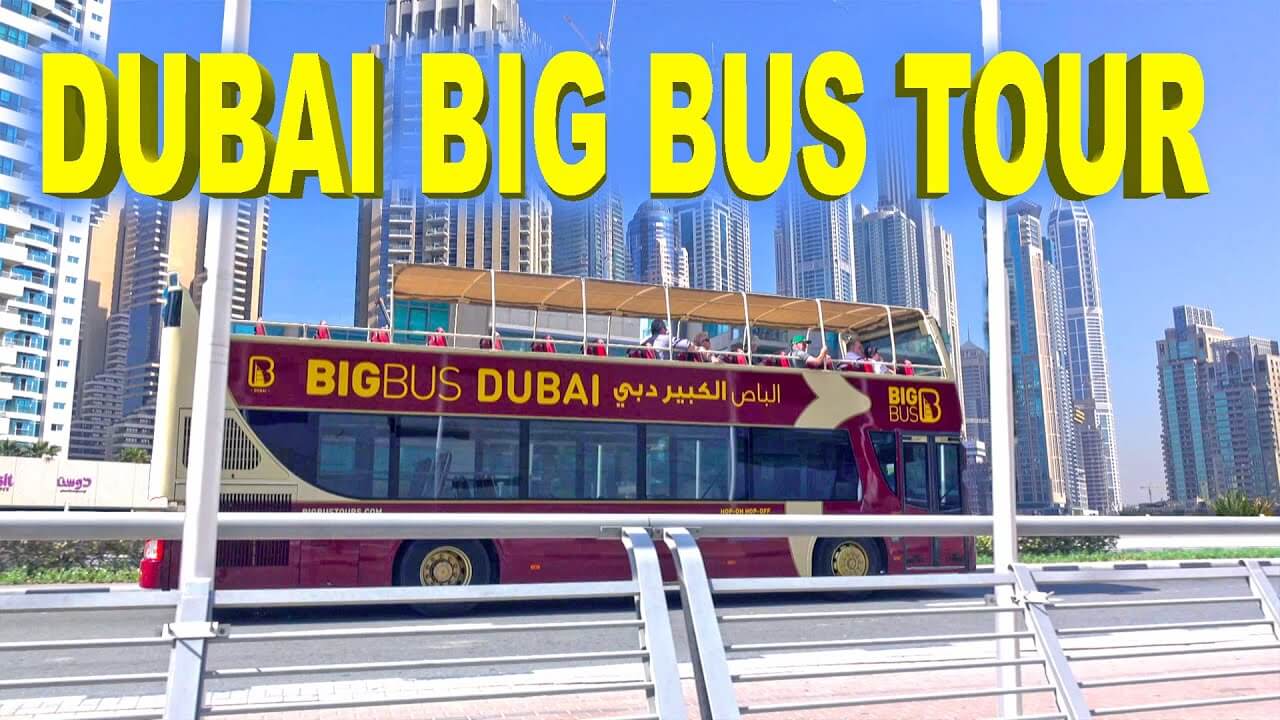 Things to do in Dubai with Kids
There is something for everyone in Dubai, but its kid-friendly attractions really make it stand out. With so many theme parks, galleries, parks, and other leisure options available in Dubai, children have no shortage of entertainment options. Listed below are family-friendly Dubai attractions that can astonish your kids.
Atlantis Aquaventure Water Park
With more than 105 slides, The Atlantis Aquaventure Water Park is considered to be the Dubai 's biggest water park. The Atlantis Aquaventure Water Park features record-breaking rides, an underwater aquarium, dolphin activities, and a synthetic beach. The park has two main towers, Poseidon and Neptune, with different rides in each.
The Tower of Neptune at the Aquaventure Waterpark attributes exciting rides like Shark Attack, The Leap of Faith, and Water Coasters. There is also a kids area called Splashers with pools, fountains, and mini-waterslides. Tower of Neptune ends up in The Rapids, a long water park river with many slides and attractions. There's also close exposure to cownose rays, dolphins, and sea lions, in addition to the opportunity to snorkel and dive in the aquarium.
The Tower of Poseidon also consists of some great rides, such as Aquaconda, Poseidon's Revenge, Slitherine, and Zoomerango. Aquaconda is the largest water slide in the UAE, while Poseidon's Revenge is a 60 kilometer per hour dive. Slitherine is the world's first true "waterslide inside a water slide," and Zoomerango is a tobogganing journey with vertical drops and abrupt plummets.
A variety of kiosks are available throughout the park offering food, drinks, souvenirs, and more. The parks also has it's own private 1km-long white sand beach that let you try a variety of watersports. Fine dining is a must when at Aquaventure park , with celebrity restaurants such as Gordon Ramsay's Bread Street and Kitchen Bar, and Nobu Dubai.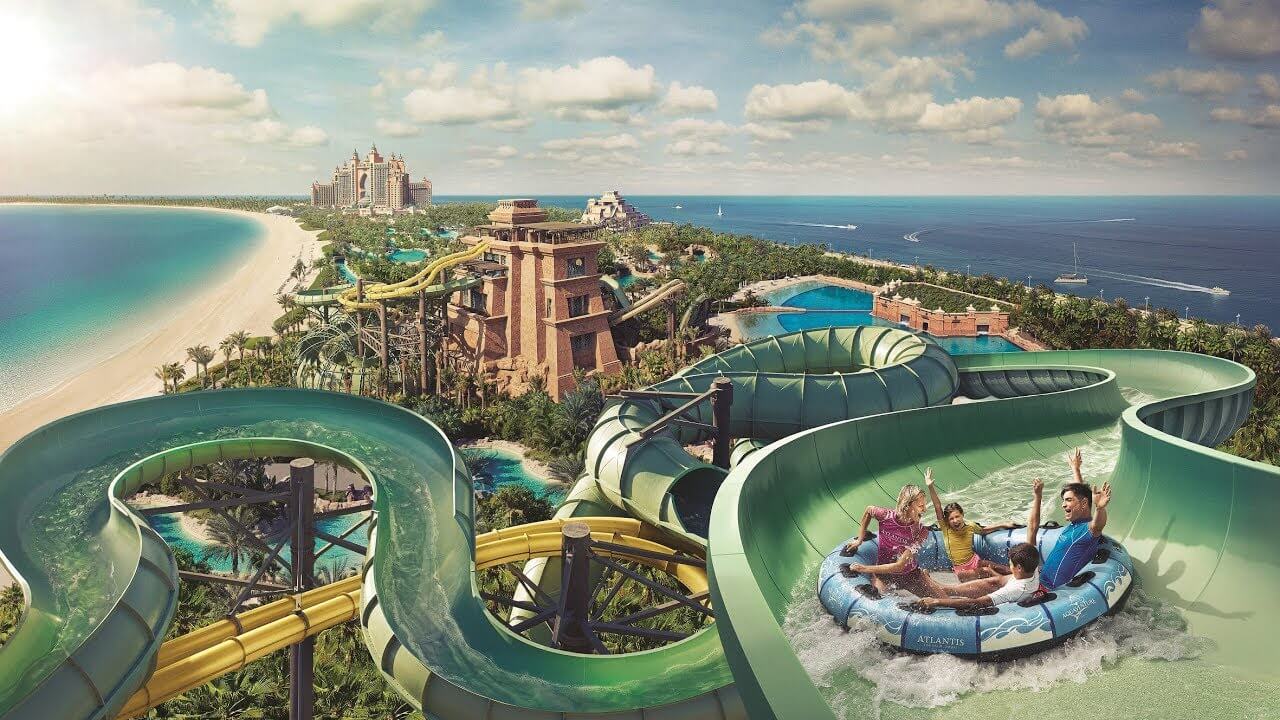 IMG WORLD of Adventure
Viewed as  world's largest indoor theme park,  IMG Worlds of Adventure is filled with interactive attractions, themed rides, and epic zones. Most of the rides and attractions at the IMG world are influenced by popular MARVEL and Cartoon Network characters, as well as a variety of other interactive attractions. Velociraptor is the most important attraction at the park. In addition to that, Spider-man Doc Ock's Revenge and Thor Thunder Spin are all-time favorites. I've written an in-depth guide on IMG world rides here.
If you pick the 'Ultimate Fast Track + 1 Shot Haunted House' ticket, you'll gain direct entry into the Haunted House.
The temperature-controlled theme park is open throughout the year, making it a great place to go for families and groups.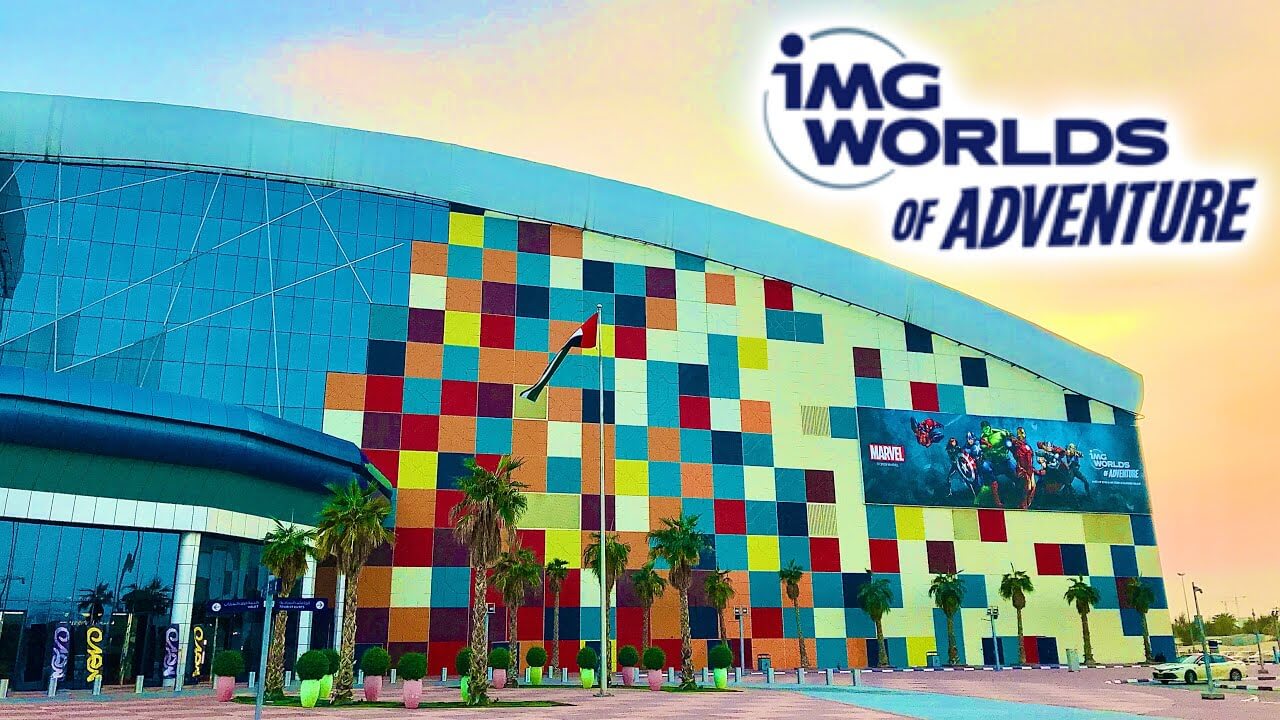 Day Out at Legoland Theme Park
There is no doubt that with its world-class family-friendly attractions, Dubai is the best destination in the Middle East for people of all ages. Dubai offers various theme parks and water parks to choose from. One of them is LEGOLAND. It is divided into two leisure areas: the Theme Park and the Water Park. With over 40 terrific rides, Legoland theme park family-friendly attractions, and unique play spaces for children, LEGOLAND theme park is a genuinely incredible tourist destination in Dubai for kids between 2-12 years.  Your children will appreciate observing the Burj Khalifa structure as well as creating magnificent structures out of Lego bricks in its Miniland zone. Kids can even design their own cars and race them against friends and relatives. These exciting LEGOLAND activities will certainly delight your children.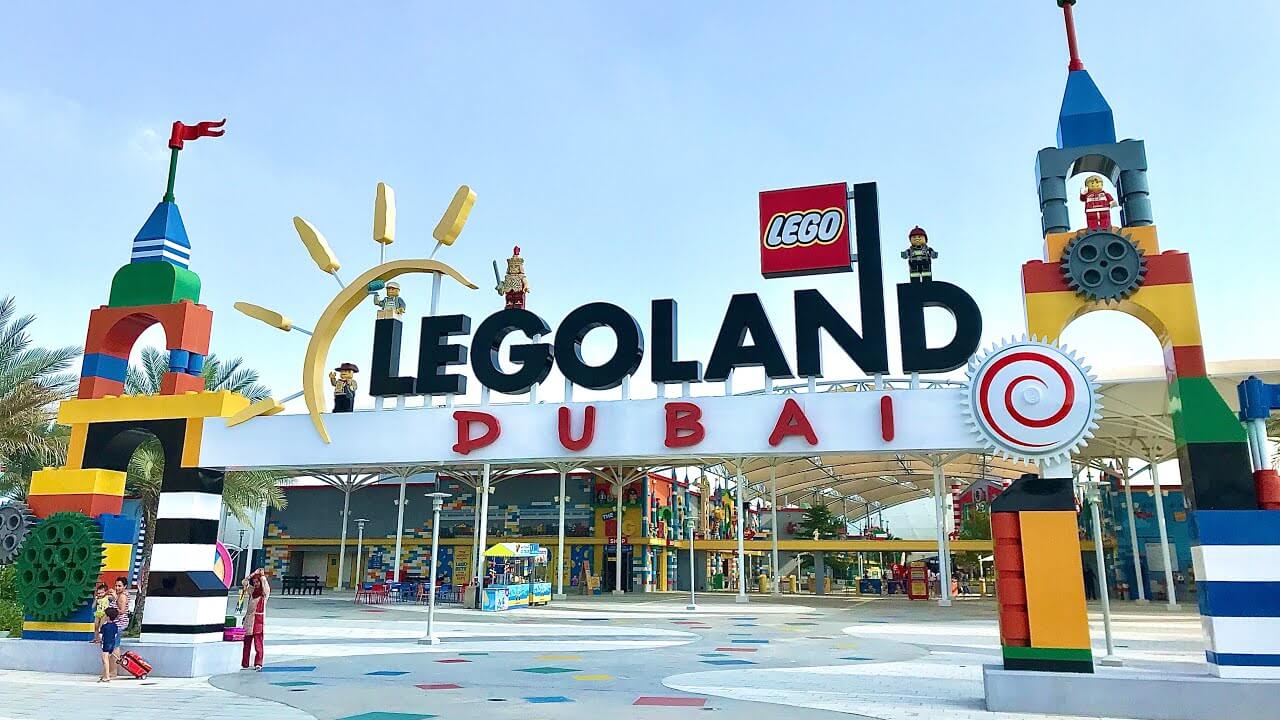 Enjoy Water Slides at Laguna Waterpark
If you've been looking for some adrenaline-fuelled fun afternoon in Dubai, Laguna Water Park in Dubai won't dissatisfy. Featuring four zones, including Surf Zone and Aqua Play, this waterpark accommodates all ages, skill levels and sizes. You can slide down the four zones of slides and flumes at the Laguna water park in Dubai. With six slides and plenty of activities to select from, there are certain things for everybody.  In combination with 180-degree surf simulators in the Surf Zone and Aqua Play area, the latter area also has slides and tipping buckets, which are appropriate for kids aged 4 to 12 years. If you're looking for something really remarkable, be sure to look into the Wave Oz 180 flow rider pool! So let your inner child out while making the most of the Laguna waterpak.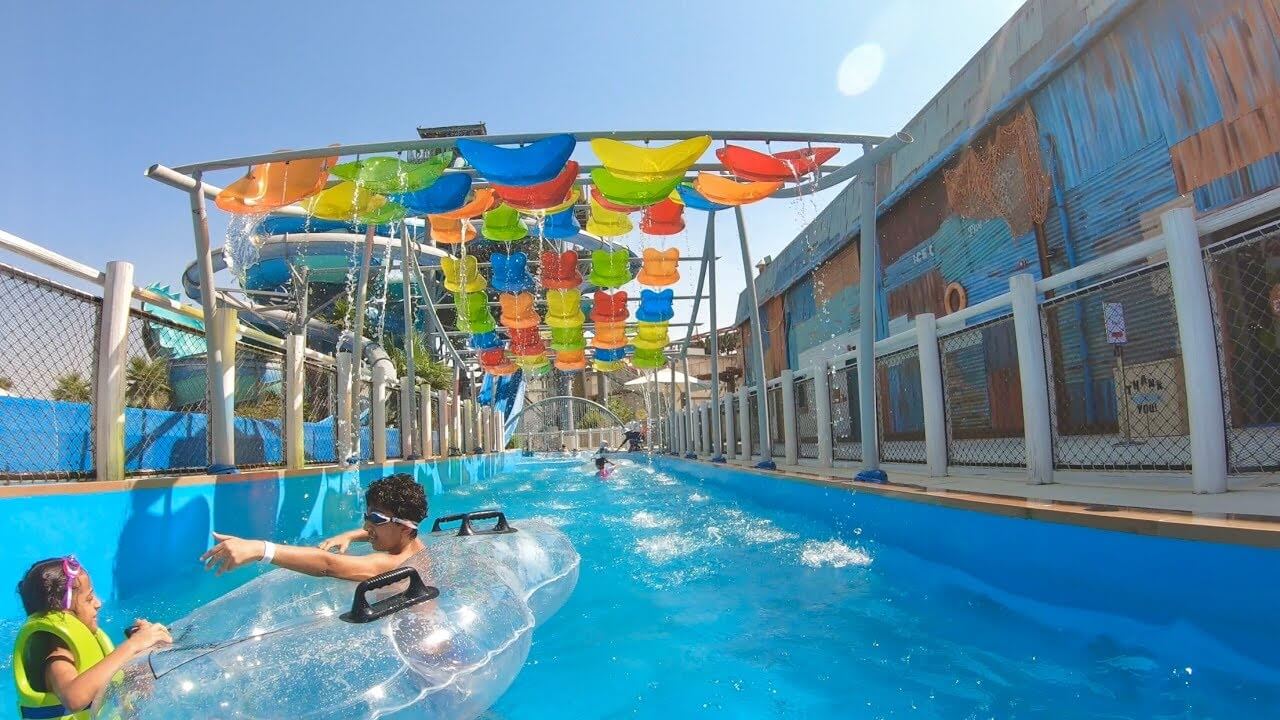 Day Out in Kidzania
The premier children's entertainment and education center in Dubai, KidZania offers more than 40 real-life activities where your kids can pursue their passion. Here you will discover a hospital, a fire station, a flying simulator, a bank, a radio and TV station, a grocery store, Emirates Driving Institute, pizzeria, policemen, and many other things. The majority of activities are not open to parents, so parents should be prepared to step back. Kids can, however, be guided through their chosen activities by "Zupervisors" at the park. To put it simply, it's definitely not for all kids. KidZania is appropriate for kids between the ages of four and fourteen. Despite the fact that most activities are not timed, most take between 20 and 25 minutes. In exchange for completing tasks, the children earn kidzania money that they can use to buy things at the store.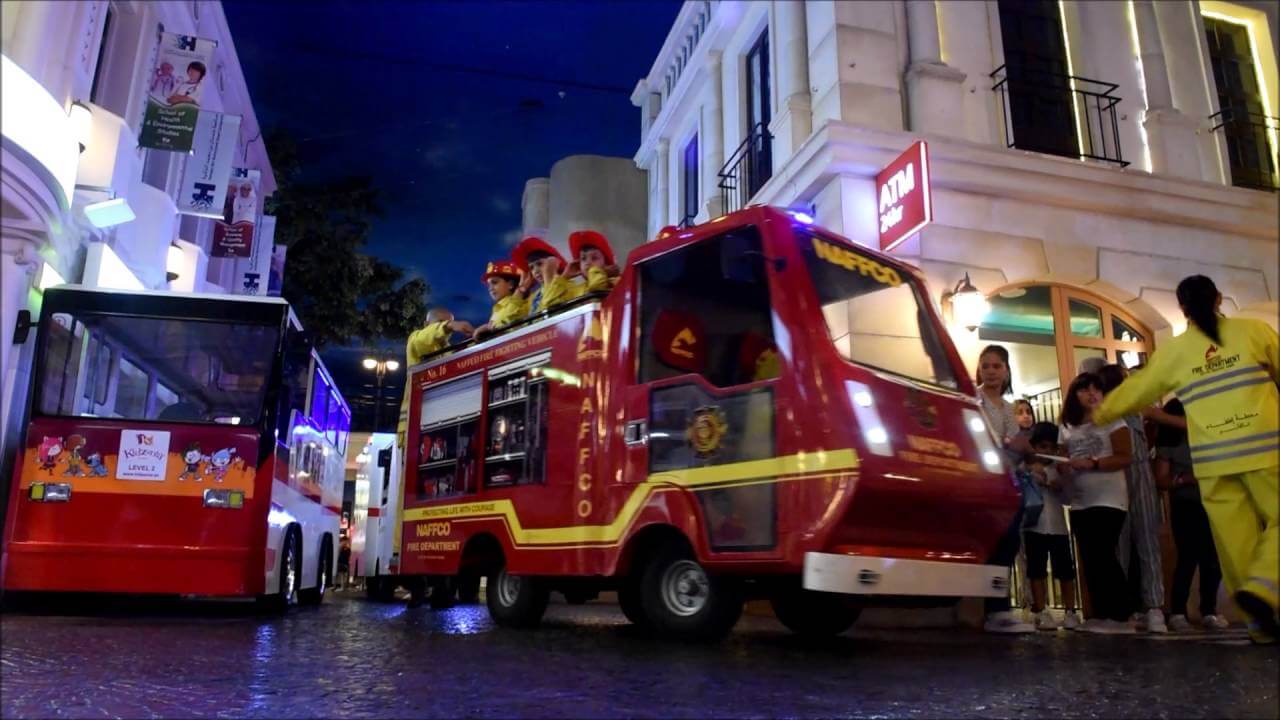 Top Adventures Things to do in Dubai
Skiing in Dubai
Being a desert city, Dubai is often being portrayed as a hotspot. But are you aware that it has the biggest indoor skiing center? You've heard, right.  With an area of 22,500 square meters, Ski Dubai is designed with a variety of runs for skiers and snowboarders of all skill levels. It is the best spot to enjoy a winter wonderland in the desert city. The ski has a variety of activities to keep you amused. From skiing and snowboarding, to experiencing the views from the chair lift or zip lining down the snow-capped hills, you will find something for everyone at Ski Dubai.  It also enables you to ride down a snow-covered mountain on a Snow Bullet.
In addition to a 3000-sqm snow park with an abundance of attractions like Ice Cave, Zorb Ball, and the famous Penguin Encounter – one of the most popular attractions at the park! Snow clothes are offered on-site, so all you have to bring is a sense of adventure.
Ski Dubai entry fee varies with age and visit duration. Single entry two pass set you back 220 aed. If you wish to spend more time or full day opt for polar ticket that comes with multiple access for a day.
Ski Dubai is easily accessible by metro, bus, or car.
Via Metro: The Mall of the Emirates station serves the Mall of the Emirates, where Ski Dubai is found. This metro M1 goes to the Ski Dubai location, which lies on the Redline.
Via Bus : Grab the bus line stops 81, 93, F29. These buses stop near Mall Of The Emirates and will get you to your destination.
Via Car : Perfectly located at the centre of New Dubai, the Mall of the Emirates is quickly accessible by car at the interchange 4 on Sheikh Zayed Road.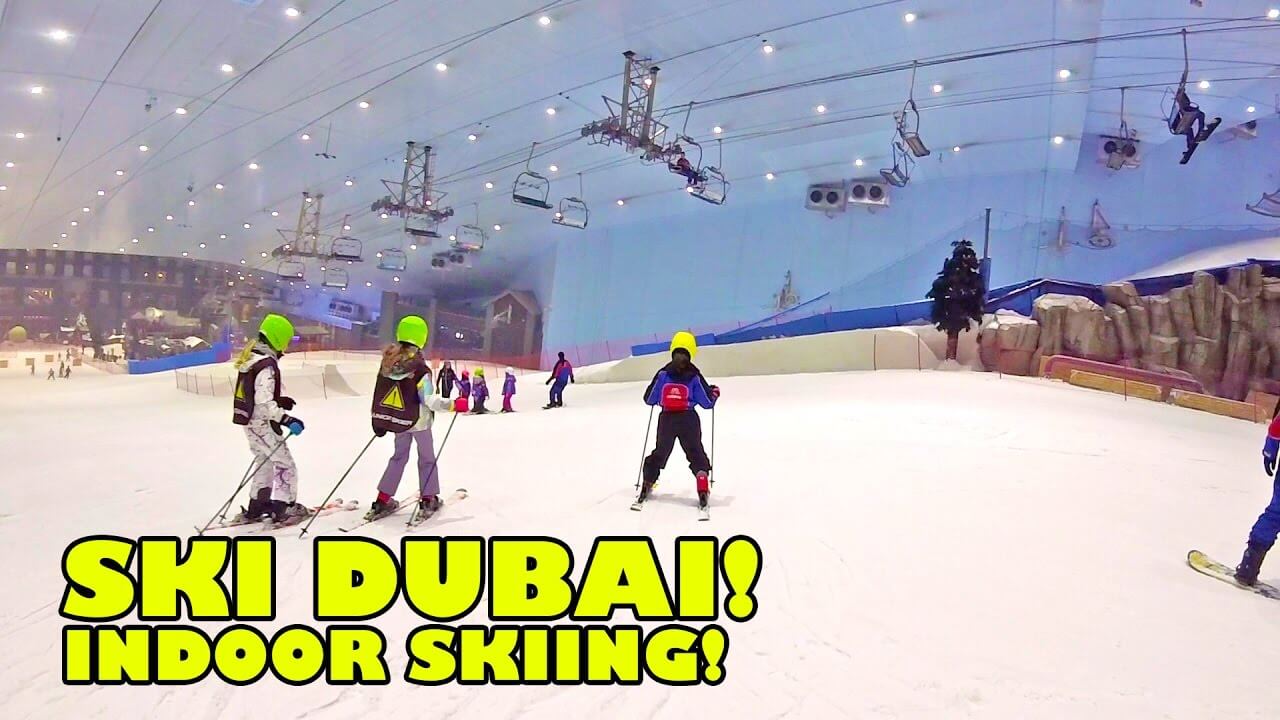 SkyDiving
Adventure seekers in Dubai cannot afford to skip this tour because it is undoubtedly a challenging and exceptional experience. With both outdoor and indoor options available, skydivers can be a great choice for those looking for an adrenaline rush. What could possibly be more adrenaline-inducing than falling from a plane at a height of 13,000 feet while freefalling at a speed of 120 miles per hour?
What's more, Dubai comes with two main locations for skydiving in Dubai. One is the Desert Campus and other is Palm Drop Zone. Both  of spots offer unique spectacular views of the city and surrounding deserts. The Desert Campus is an excellent option for both experienced skydivers and newcomers, while the PalmDrop Zone is designed for those hunting for a premium skydiving experience in Dubai.  If you've never done Skydiving before, opt for the Tandem skydive package because in this deal diver is attached to the trainer, making it the easiest and safest way to experience skydiving.
Just In case if you are pondering about indoor skydiving, both iFly Dubai and InFlight Dubai are superb options.
Try Hot Air Ballon
Looking for  another an exhilarating and unique experience in Dubai? Why don't you try a hot air balloon ride! Hot air ballooning is a wonderful approach to see Dubai from a different perspective. You'll be free to float amazingly above the city, taking in stunning views of the skyline, desert, and more. Dubai city landscape views from up above are spectacular, and you can see the city landmarks in all their beauty. The balloon rides in Dubai usually fly early in the morning, when the wind is quiet. If you're considering about going on a hot air balloon ride in Dubai, you should definitely book in advance seats can load quickly.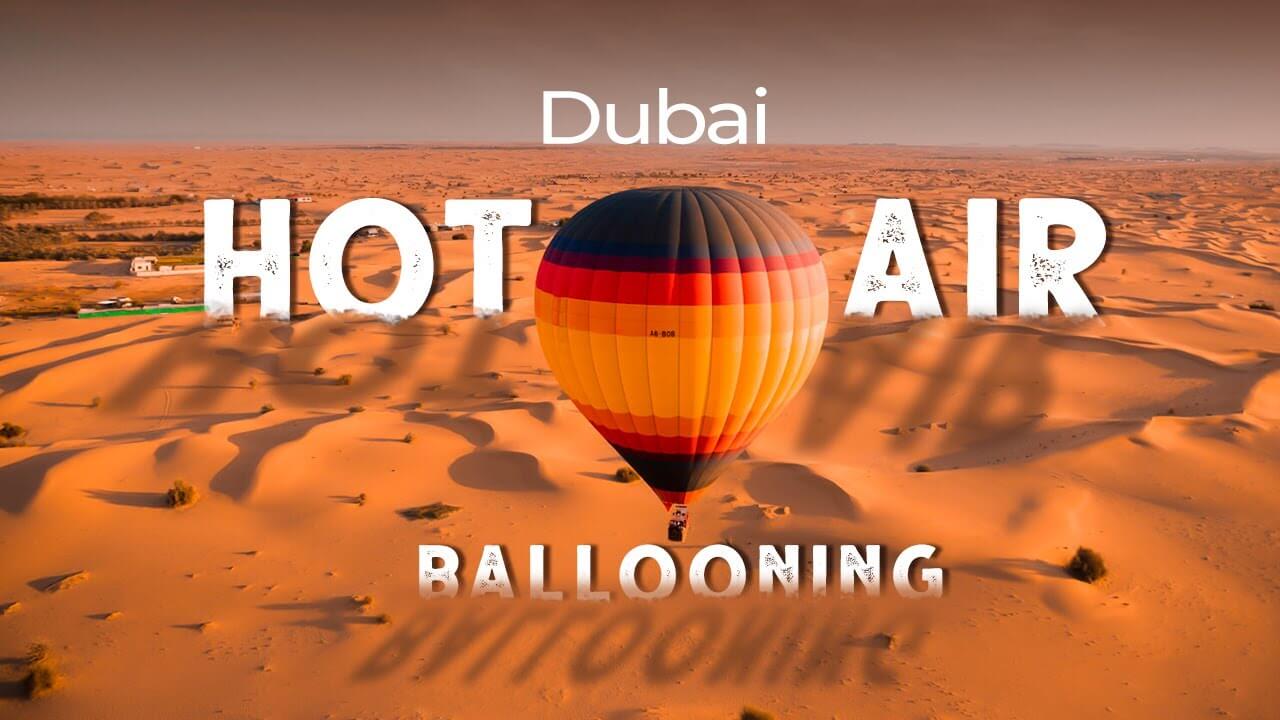 Dine in the at Flying Cup
What's a more fascinating way to have dinner in Dubai than in the Flying Cup? You feel like you are entering a world of high-class and cuisine when you dine at Flying Cup Dubai. With a diverse global menu, this restaurant is one-of-a-kind. Embark on a culinary adventure while viewing the scenery below from Flying Cup!
Take Gyrocopter Tour
Ever wanted an up close personal view of some iconic Dubai landmarks? Now is your chance with the Gyrocopter! The Gyrocopter is a unique and exciting way to see the Dubai city. You can actually get an up close personal view of some iconic landmarks, such as Burj Al Arab (the world's most luxurious hotel) and many more. As part of your safety briefing, you will have the opportunity to experience what it is like to be in the seat of the pilot-in-command while taking off vertically.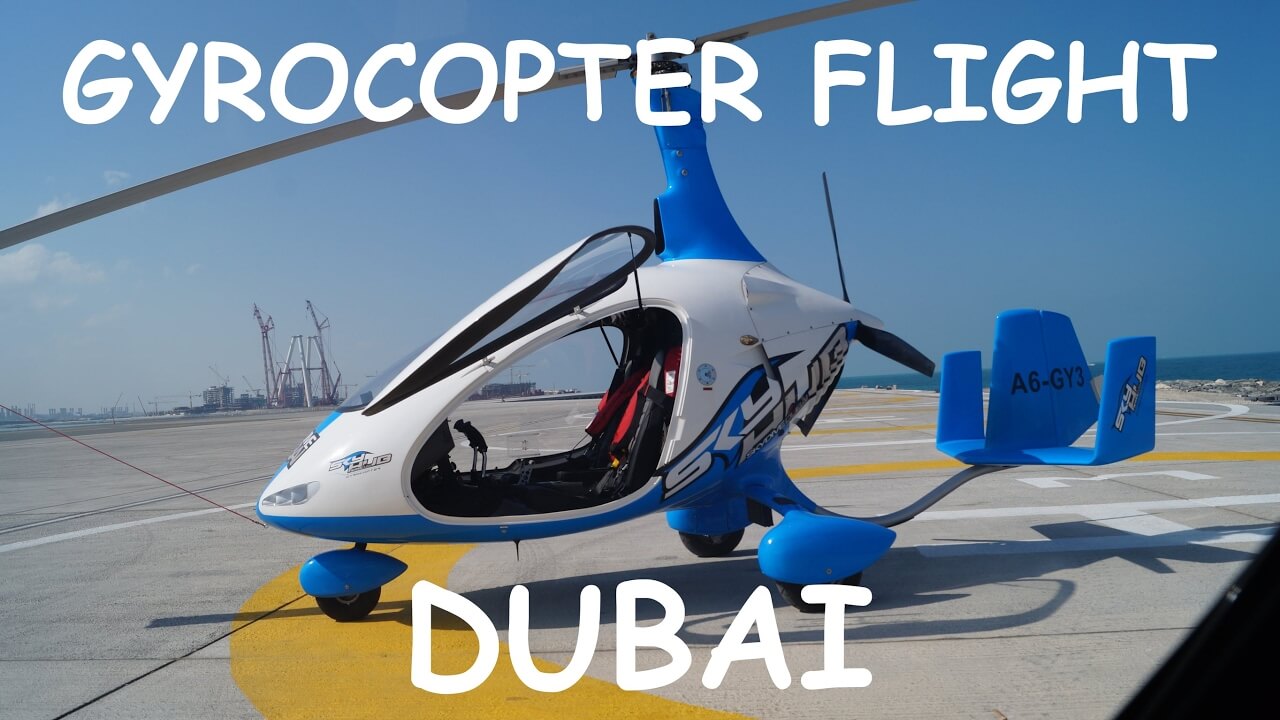 Ride Jet Ski
It's yet another a great water sports based activity to do in Dubai. Jet ski rides have an average speed of 130 mph and a maximum power of 180 horsepower. Currently, jet ski is being offered at two different locations. One of the two is Dubai marina which is most in-demand and other is memzar beach.  Regardless of where you ride, certainly You will observe some picturesque views of Dubai.
Taking photos with the Burj Al Arab in the background is one of the highlights of a jet ski ride at Dubai Marina. In addition, you'll also view Jumeirah Beach Residence aka JBR, Dubai Marina Skyline, the Palm Jumeirah, Atlantis hotel and needless to say Burj Khalifa as well. However, if you wish to get most of this tour and don't want to skip any of the well-known surrounding landmarks, consider taking a private guided jet ski tour.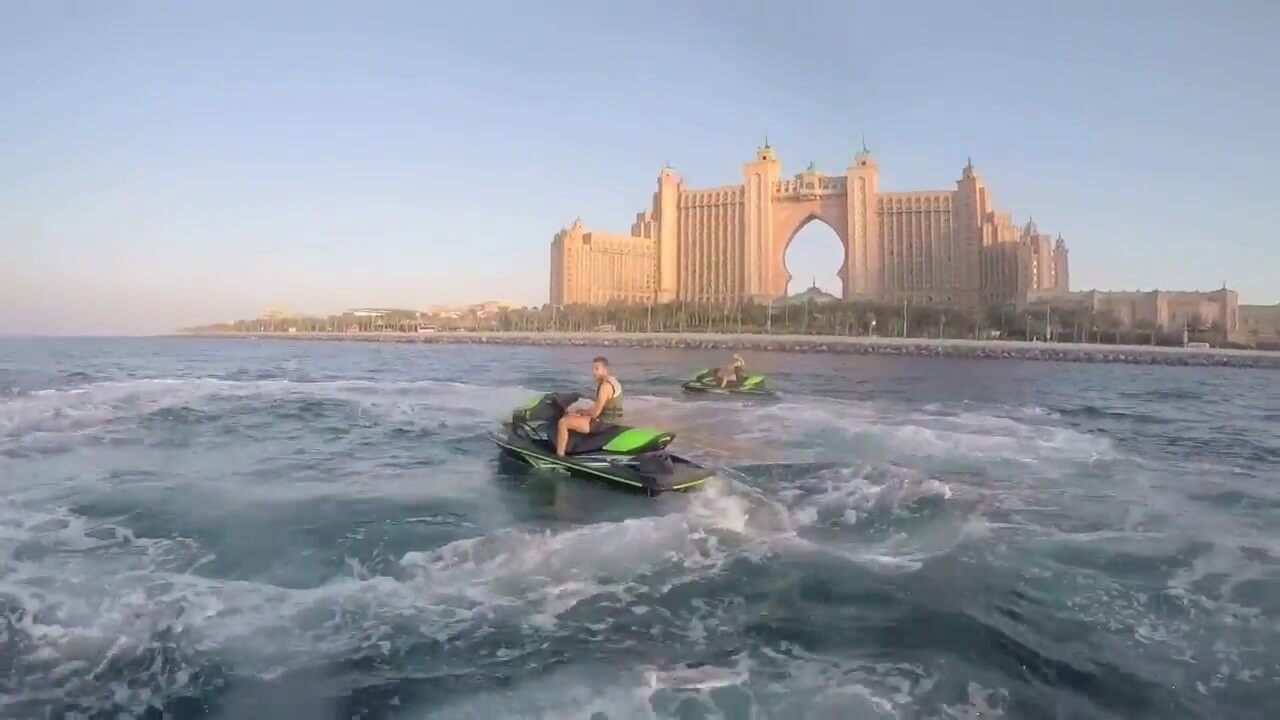 Scuba Diving
Dubai is a fantastic scuba diving location. This city has a variety of professional dive centres as well as wonderful locations to explore the underwater world. There are five excellent dive sites in the UAE that are ideal for deep sea explorers and fish admirers. Deep Dive Dubai is one of these locations, and it is one of the best places to scuba dive. There are a 60-meter-deep pool and a submerged city to explore at this attraction.  Around 45 minutes away from the Palm Jumeirah is the Zainab Wreck, where barracudas and yellow snappers reside.  Martini Rock, the deepest dive spot in the UAE, is another popular scuba diving site in Dubai. It is known for its food-eating rays and dozing turtles.  Finally, the Dubai Aquarium  with 10-million-liter water is also a good spot to swim with sharks.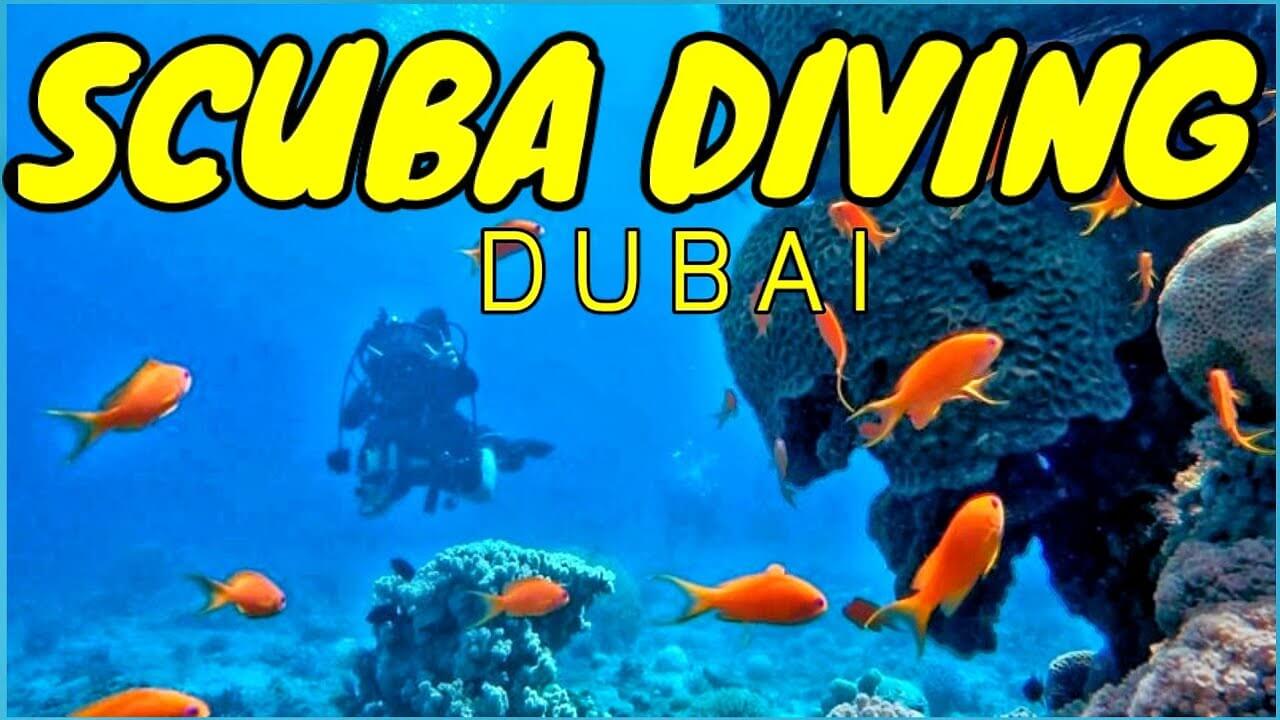 FlyBoard
As a seashore city, It is obvious that water sports are one of the most trending activities in Dubai at the moment. Those of you who don't know what a floorboard is, it's a new extreme activity that allows the user to fly in the air over water. Even for beginners, it is quite safe. Furthermore, since you'll be wearing a life jacket during flyboard, you won't need to be a swimming expert.
Xline Zipline
Sensibly installed in Dubai marina, Xline Zipline has been around for a few years, but it's already made its reputation as one of the best things to do in Dubai marina. With its one kilometre distance and two parallel ziplines, the Xline Zipline Dubai is the world's lengthiest urban Zipline.  With the maximum speed of 80kmp, The Xline passes through several Dubai Marina skyscrapers, giving you the true sensation of an adventure tour along with spectacular views of the whole Dubai Marina.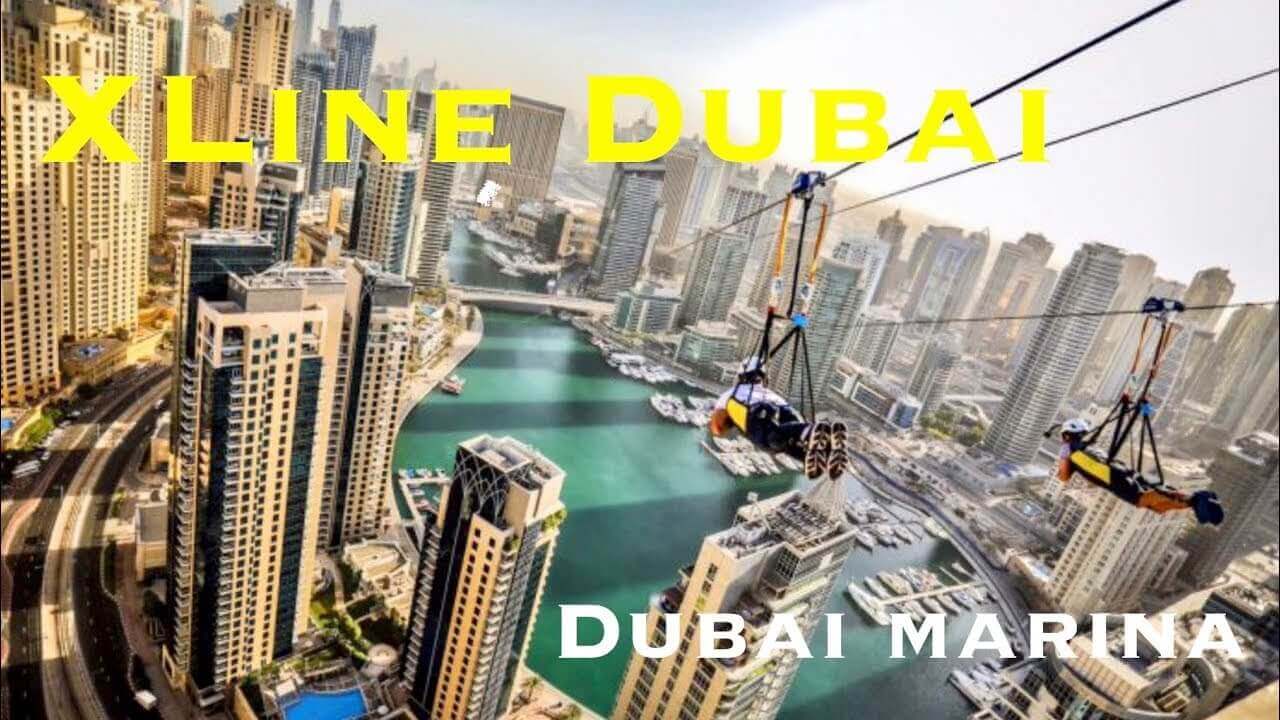 Helicopter Ride
Who won't take the Dubai city Helicopter ride if get the opportunity? The Dubai city helicopter ride is one of the most desired activities for all people. The stunning Dubai city views soaring high above, could be sufficient to make anyone want more! You can actually enjoy stunning Dubai city views that are otherwise inaccessible on foot or by car–and you get an incredible aerial photo opportunity too!
So, What are you waiting for?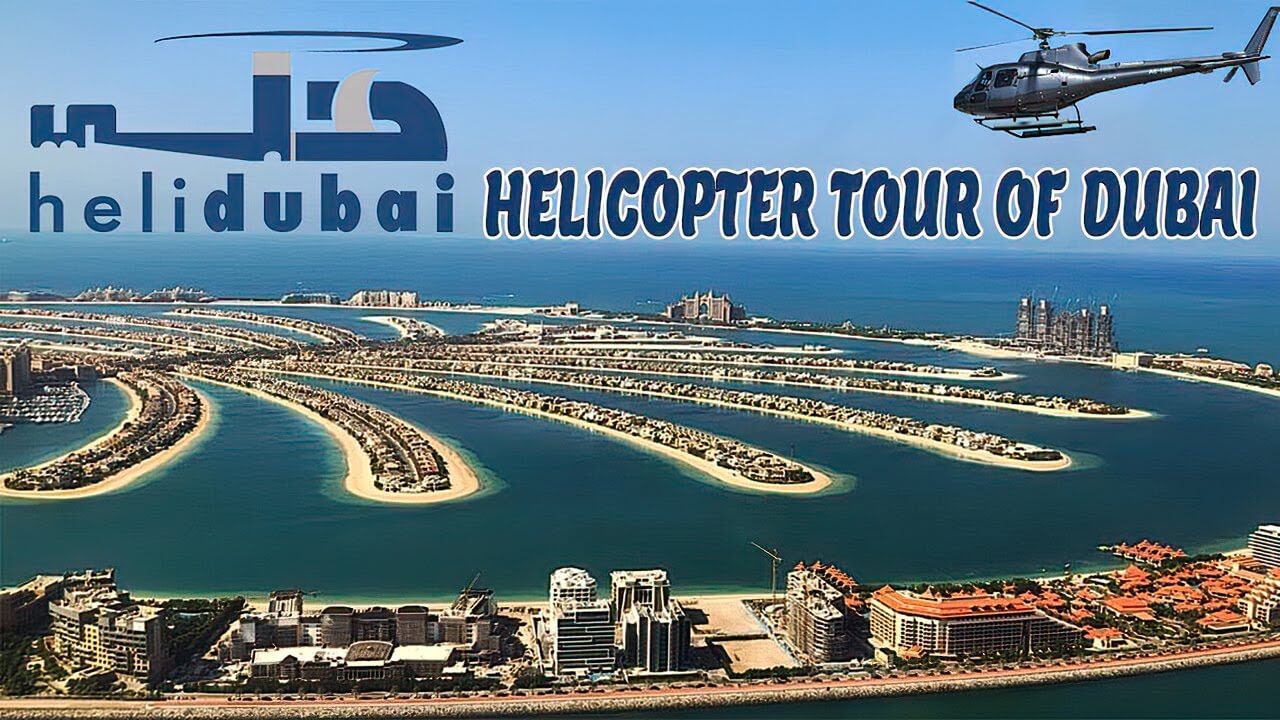 Yellow Boat Ride
In Dubai, water trips are offered in a variety of types. Even so, the Yellow Boat boat ride is worthwhile on its own. In addition to seeing Dubai from a unique viewpoint, the Yellow boat trips provide an opportunity to experience it from a different perspective. As you boat along the coast of Dubai, you will pass the Burj al Arab, Princess Island, Dubai marina and other skyscrapers and landmarks. There is no need to worry about your safety while having fun on the yellow boat in Dubai because the crew members are trained professionals with a wealth of industry knowledge. Additionally, in accordance with Dubai government regulations, every boat is outfitted with the most recent GPS navigation and safety equipment, guaranteeing a smooth and secure water excursion.
Boat Ride at Fountain
Burj Khalifa is among the world's most iconic attractions. And what better way to view it than on a boat ride? Enjoy a unique and magnificent experience by riding in a boat in the front of Burj Khalifa. The ride takes you on a journey through the stunning Dubai Fountain across Burj Lake. During the boat ride in Burj lake, you'll be captivated by the fountain show and music, making it truly one of a kind experience.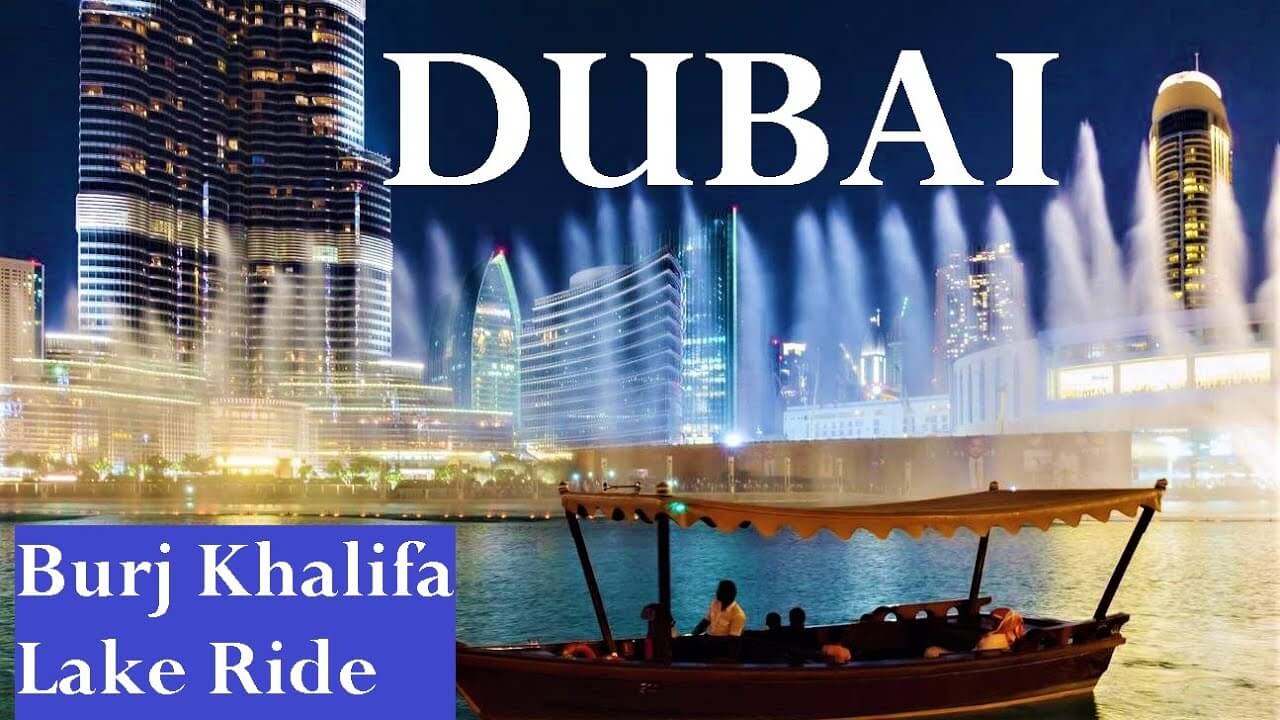 Horse ride
When it comes to breed and speed, hardly any other horses can contest with The Arabian Horses.  Additionally, the Arabian horses are notable for their stamina, beauty, intelligence, and compassion. As a result, many who enjoy horse riding make a point of riding on Arabian horses in Dubai. If you enjoy horseback riding and have some free time, you should go horseback riding. There are numerous stables in Dubai where you may enjoy a horseback ride with your family or friends on well-trained horses.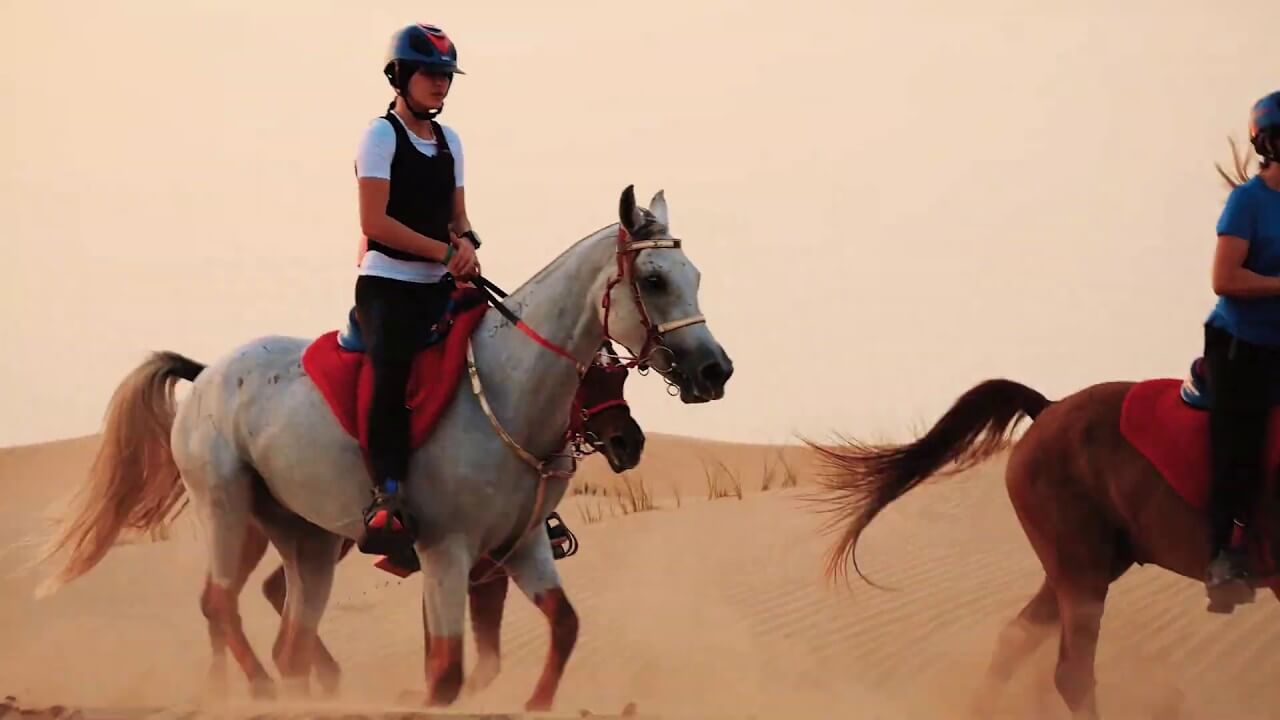 Dubai Family-Friendly Attractions
Visit Miracle Garden
Dubai is a city of superlatives, and that extends to its gardens. The Dubai Miracle Garden is the world's largest themed flower garden, and it's easy to see why. With more than 150 million flowers in full bloom, this 72,000-sq-m paradise has flowered into one of the Dubai's most picturesque spots. You won't find a more picturesque, sweet-scented destination than the Dubai Miracle Garden. There are 60 different varieties of flowers, including petunias, geraniums and marigolds. If you thought the Dubai Frame was impressive, wait until you see the Airbus A380 flower structure in the Dubai Miracle Garden – it's been listed as the biggest flower structure in the world. Whether you're a nature lover or just looking for a place to relax to take some photos, the Dubai Miracle Garden is definitely worth visiting it.  Minimum three hours are required to see the whole garden, so plan visit accordingly.
Dubai Butterfly Garden
This innovative and fresh concept will help your learn more about butterflies. Over 15,000 butterflies from 50 different categories are housed in the Dubai Butterfly Garden. Located within the Miracle Garden, the park allows visitors to explore different types of butterflies. Additionally, the attraction has an art gallery featuring works by its own artists. The garden is accessible to children, adults, locals, and tourists and maintained at a pleasant 24 degrees Celsius. Remember that children must be accompanied by parents or guardians.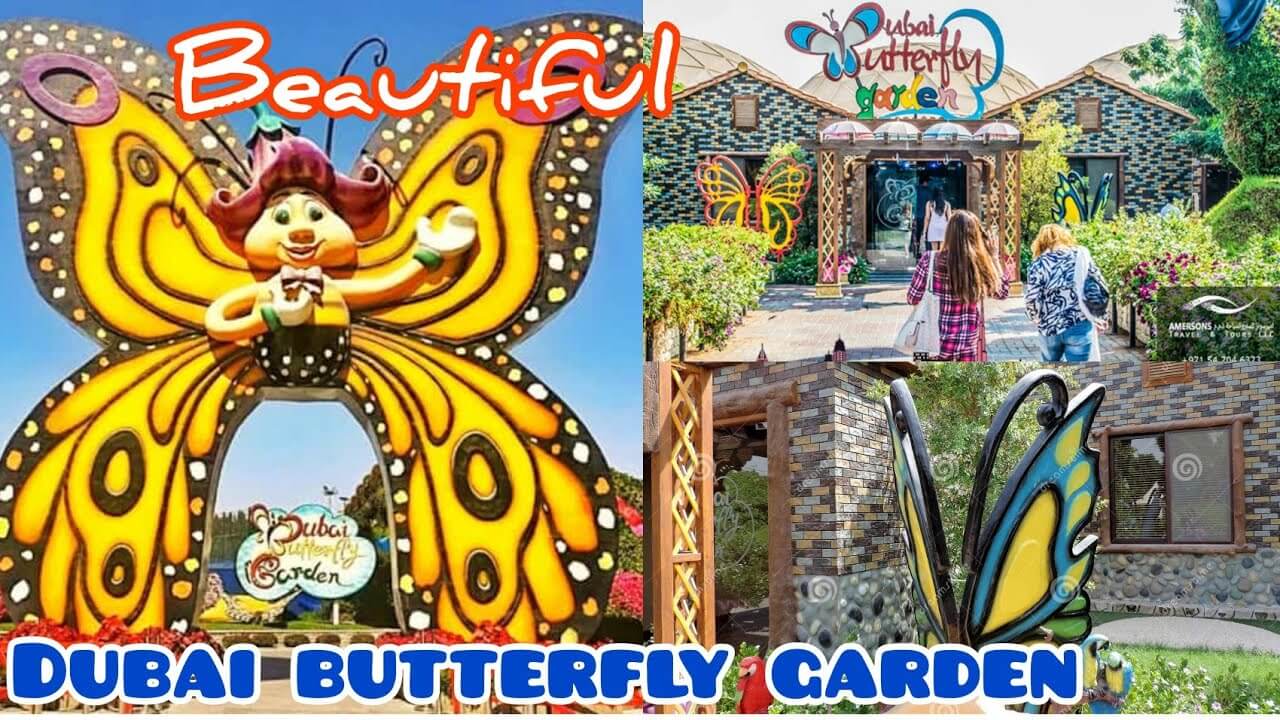 Visit Dubai Garden Glow
There's so much to do in Dubai in winter, but one of the best winter attractions is the Dubai Garden Glow. It's a true visual treat and experience for all! The Glow Garden in Dubai has 4 attractions: an Art Park, a Magic Park, an Ice Park, and a Dinosaur Park.  Out of these attractions, most likely will blow you away is the dinosaur park. Besides, live performances are organized in the evening, which makes The Dubai Garden Glow is a great place to spend the evening with your family.
There's so much artwork in all shapes of colours – With three periods that are detailed beautifully through art displays made up 10 million lights – it really feels like some kind fairy tale come alive. You will have a blast experiencing the dawn of the dinosaurs through the three periods – Triassic, Jurassic and Cretaceous.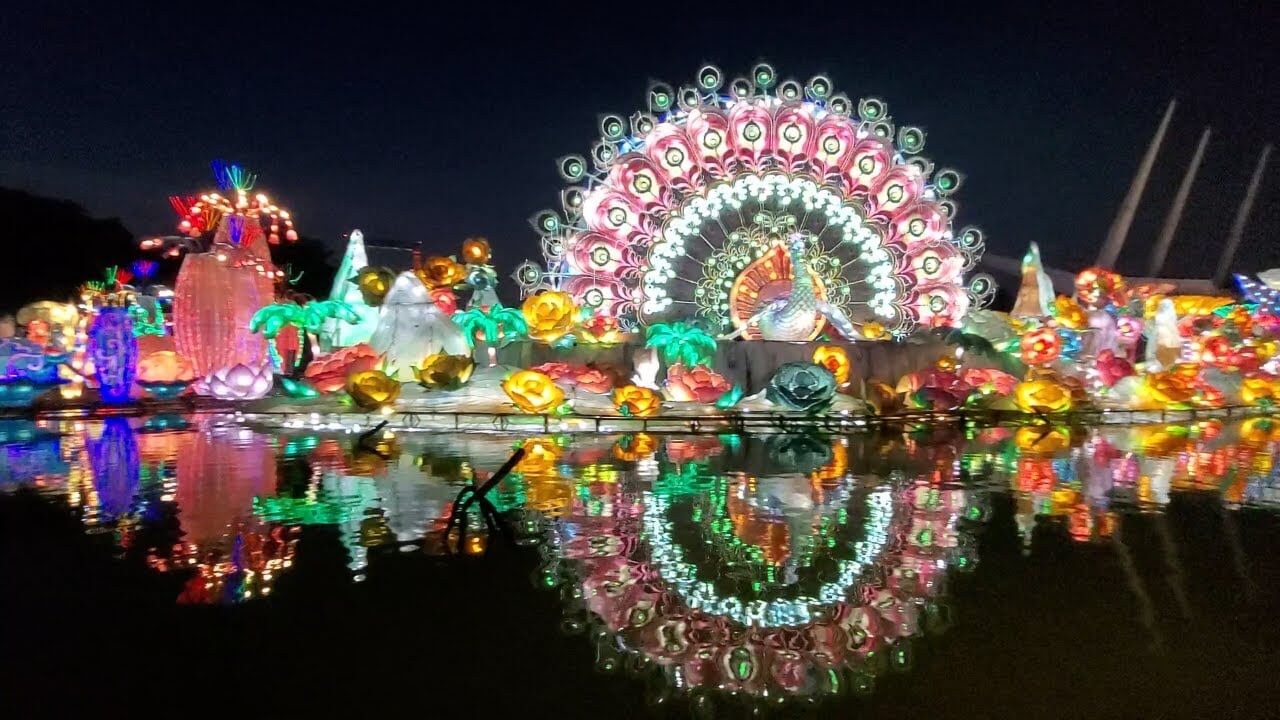 Pay a visit to Globall Village
There is no better place to spend a winter's evening in Dubai than at the Global Village. This unique and integrated shpoing and culture destination offers visitors not only an opportunity for shopping, dining or entertainment from around the world, but also provides them over 26 different pavilions representing countries like Pakistan, India, Turkey etc. Each pavilion features its own country crafts, tradition and food products which could make your mouth watering!. Though the most items prices are competitive, sometimes costly too, particularly if the items are quite extraordinary and difficult to find in the UAE.  Visitors can find anything they desire with over 3000 shops spread across 395 acres of indoor space.
It's almost impractical to properly check out all pavilions in a day. Thereby, plan to visit some famous pavilions. The top pavilions you should check out are Pakistan (for clothing), Turkey (food) India, China Oman, Yemen & Africa Pavilion. Annually It receives over 5 million visitors . I would recommend going early in order avoid long queues.  Global village remains opens between October through April annually. Currently, admission fee is AED 20.
The Global Village lies at Exit 37, Sheikh Mohammed Bin Zayed Road and Emirates Road. The closest metro station station to Global Village is the financial centre metro station. Yet, even following that you need to walk about 20 minutes at least or alternatively take a taxi that should cost you no more than 12 AED.
In case you are coming  by bus, take bus no# 103 (from Union Metro Station), 102 (from Rashidiya Metro Station), Route 104 (from Al Ghubaiba Bus Station) and Route 106 from Mall of Emirates.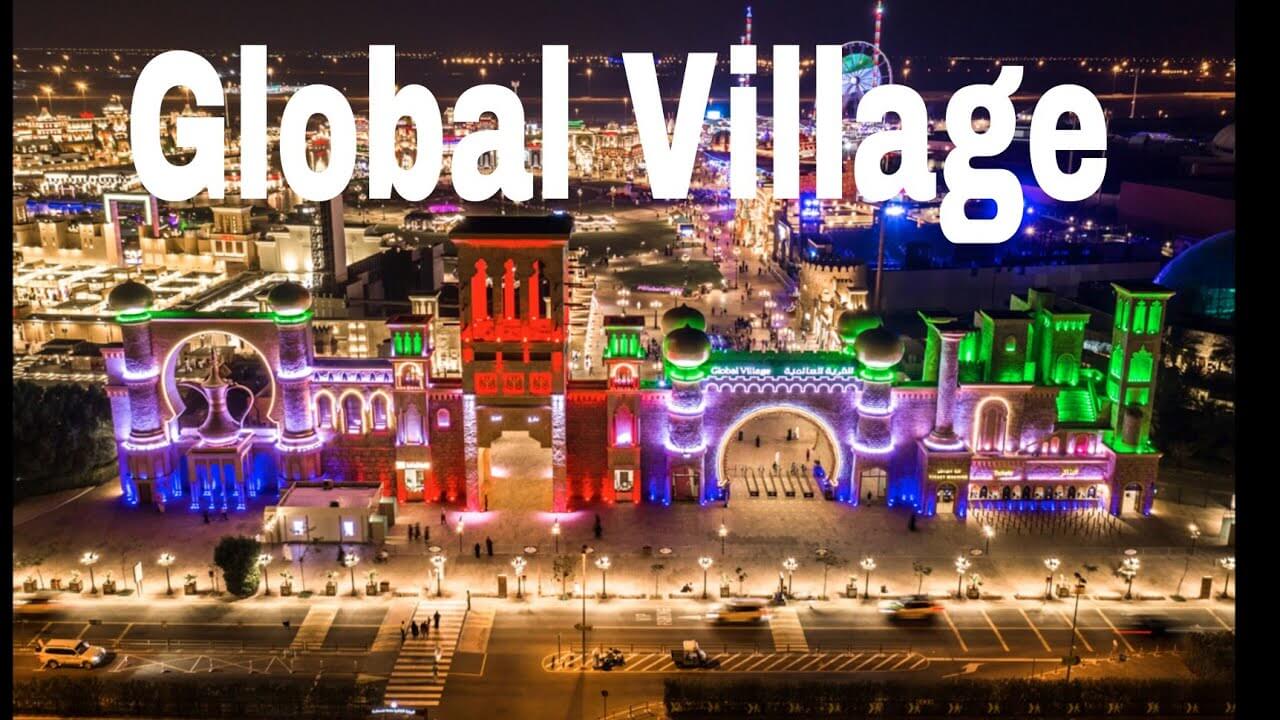 The Lost Chamber Aquarium
I must say that The Lost Chambers Aquarium in Dubai is a must-see if you are a fan of marine life. Awe-struck moments are guaranteed when you're touring the Lost Chamber's Aquarium in Dubai. It is believed that The Lost Chambers Aquarium in Dubai features over 65,000 animals that offer an unforgettable experience for visitors of every age group. The enormous 11 million litre aquarium is home to a stunning collection of sharks, stingrays, lobsters, sea horses, and a range of vibrant coloured species from all over the world. In addition to that, visitors are also able to take part in an immersive experience. This allows them to explore both the underwater environment visually and physically through an immersive experience. As part of its educational program, Lost Chambers Aquarium provides a variety of exciting opportunities for visitors to gain a deeper understanding of marine life. In the Lost Chambers aquarium, scuba diving among the unique marine life of the aquarium is just one of the many things that make this a truly unique aquarium. It seems that everyone seems to enjoy the Touch tank's distinctive feature equally. There is a pleasant and calming atmosphere within the aquarium, exactly as you'd imagine that it would be in the lost city of Atlantis.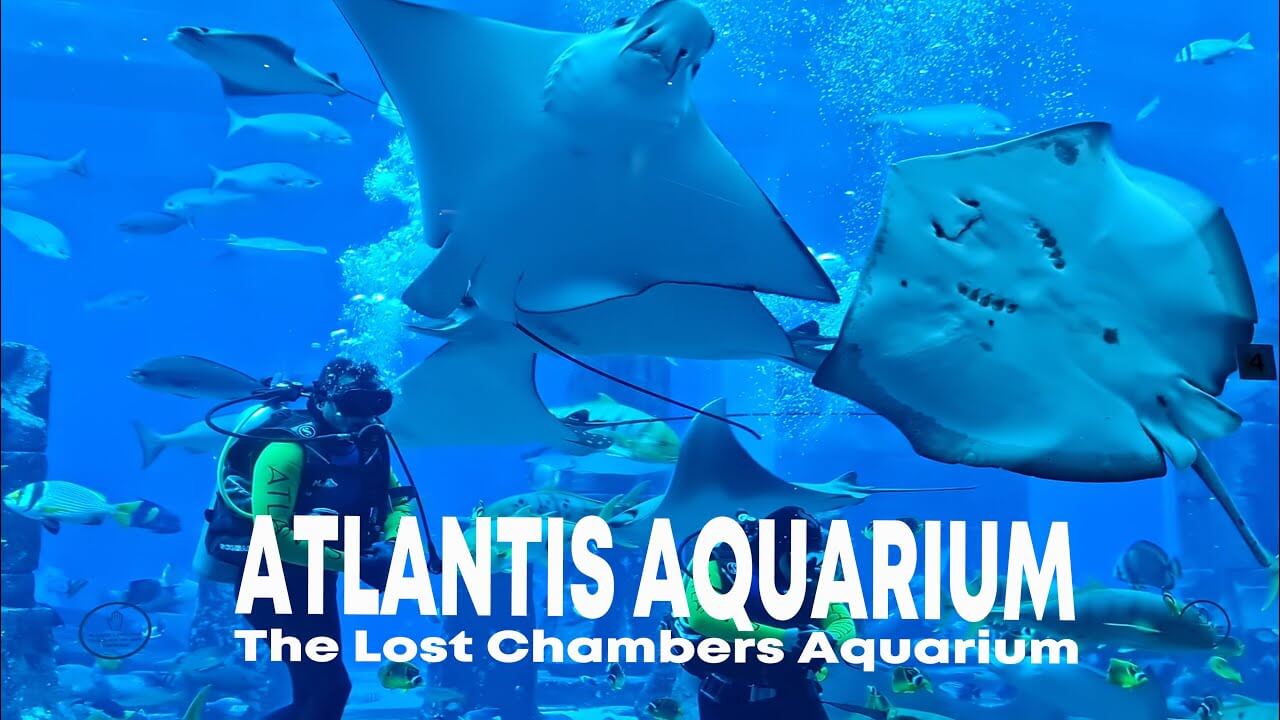 Wild Wadi Water Park
With its extensive selection of water activities, Wild Wadi Water Park puts a stop to your summer worries. You can burn off those extra calories while having fun in 30 various coasters, slides, and attractions that are all conveniently located nearby. An example of such a ride is the Burj Surj, which lifts riders at least 50 metres into the air before dropping them into the water below. Others popular rides at Wild Wadi are the Master Blaster slide, Tantrum Alley, Jumeirah Sceirah as well as other fast paced slides. In addition to the large wave pool, there is also a Flowrider area, where kids can ride the slides, and a play area for the smaller children.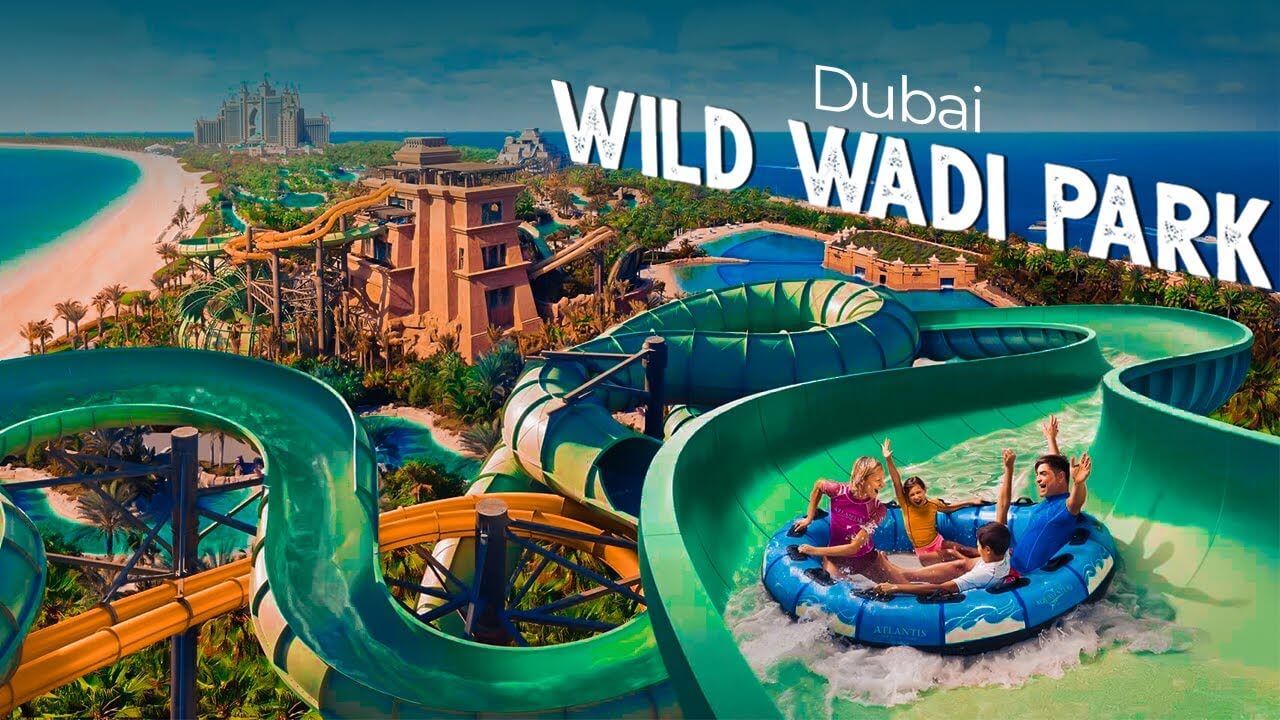 Motiongate
Hollywood enthusiasts will love Motiongate Dubai. It is believed that there is no other park in the entire world with rides themed after the Hunger Games than this one, which is part of Dubai Parks and Resorts. Due to the fact that the Motiongate rides are based on movies and franchises from Columbia Pictures, they offer a very unique and immersive experience.  There are many attractions to choose from, including the Zombieland Blast Off, Green Hornet, Capitol Bullet Train, Madagascar Mad Pursuit, and Dragon Gliders are just a few examples. The Capitol Bullet Train ride is not for the faint of heart as it blasts you from District 12 into the Capitol! The fastest coaster in the park, the Madagascar Mad Pursuit, can go above 80 kph! You feel as though you're flying on the Dragon Gliders roller coaster.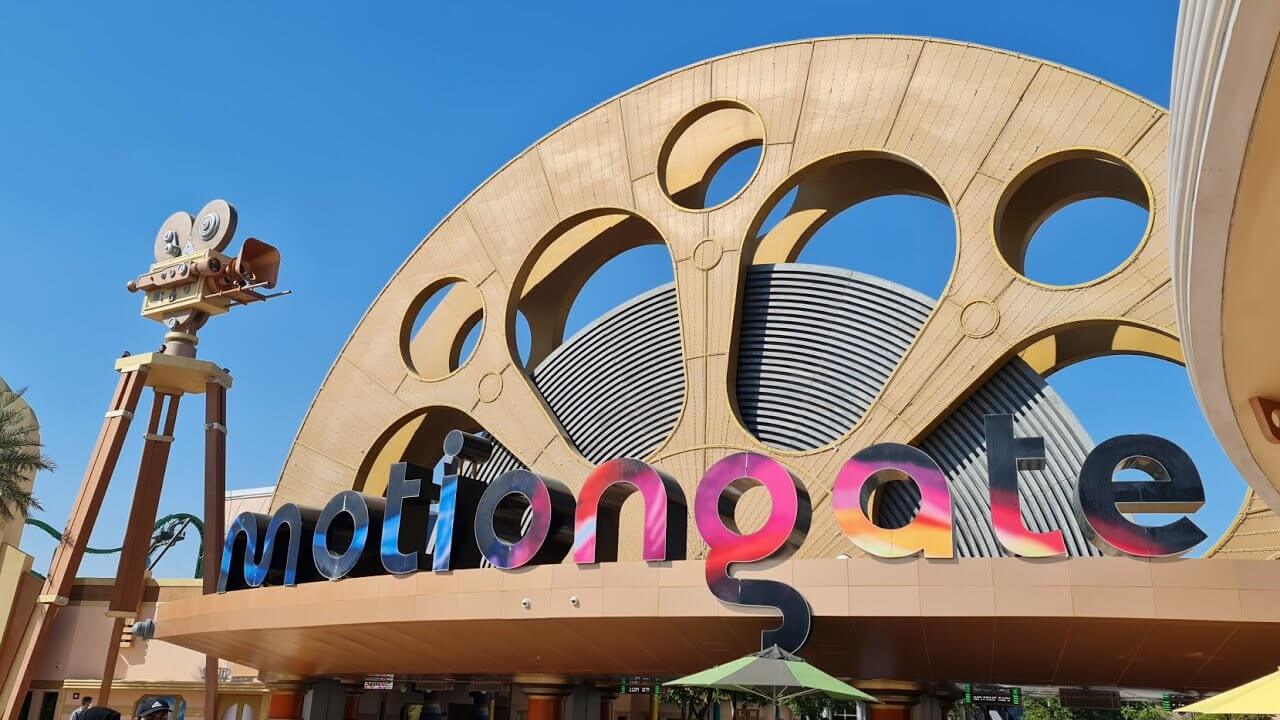 Museum of Illusions
What could be more thrilling than the museum of illusions when looking for new entertainment in Dubai? You'll be left wondering what is real due to the interesting exhibits at this special museum. Visitors can engage in 80 different exhibits, including photo opportunities where it looks like someone has walked away or appeared out of nowhere. Most likely, you'll never figure it out that How did that happen? The Vortex Tunnel, Ames Room, Upside-Down Room, and Chair Illusion are a few of the highlights. Additionally, you will also be able to gaze upon more mind-boggling optical illusions, holograms, and visual tricks to keep you both confused and amused throughout the entire time.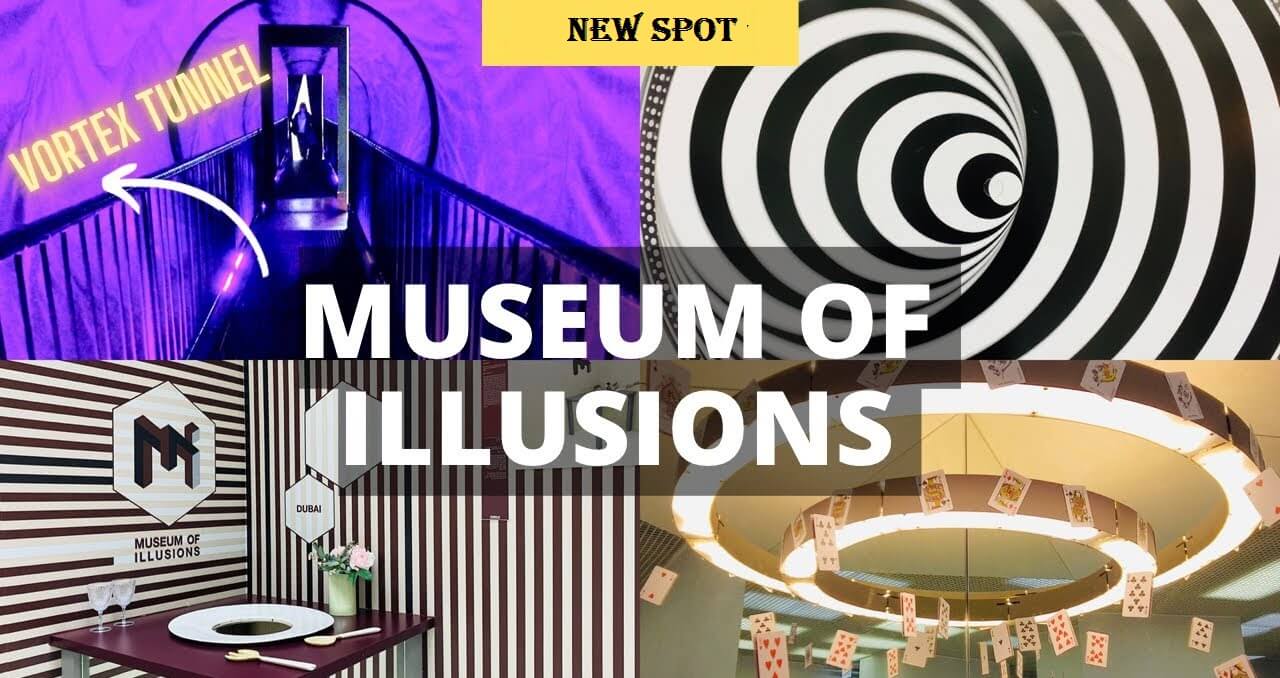 Quranic Park
Those who are interested in Islamic history, most likely the Quranic Park will capture their attention. Occupying 64-acre, Quranic Park displays Islamic heritages in a very unique way. Visitors to the Quranic Park in Dubai can experience a real taste of Islamic culture with its ten attractions that include 40 sculptures , including five distinct cultures.  Furthermore, there are a number of attractions at Quranic Park that are likely to catch the attention of visitors. One of the top attractions at the Quranic Park is the CAVE OF Marvels, which showcases seven of the miracles mentioned in the Holy Quran.
With its 400,000 square feet of botanical gardens, The Greenhouse is one of the most amazing architectural wonders in the world. Split in two, the stunning lake in the centre of the greenhouse serves as a reminder of the wonder Prophet Musa (AS) experienced when he threw his miracle stick to the sea in response to God's command. In The Orchards, you can find a wide range of trees that are indigenous to different parts of Asia and Africa. Each tree has a special charm that will keep you interested for hours on end. More information on Quranic Park you can read in this article.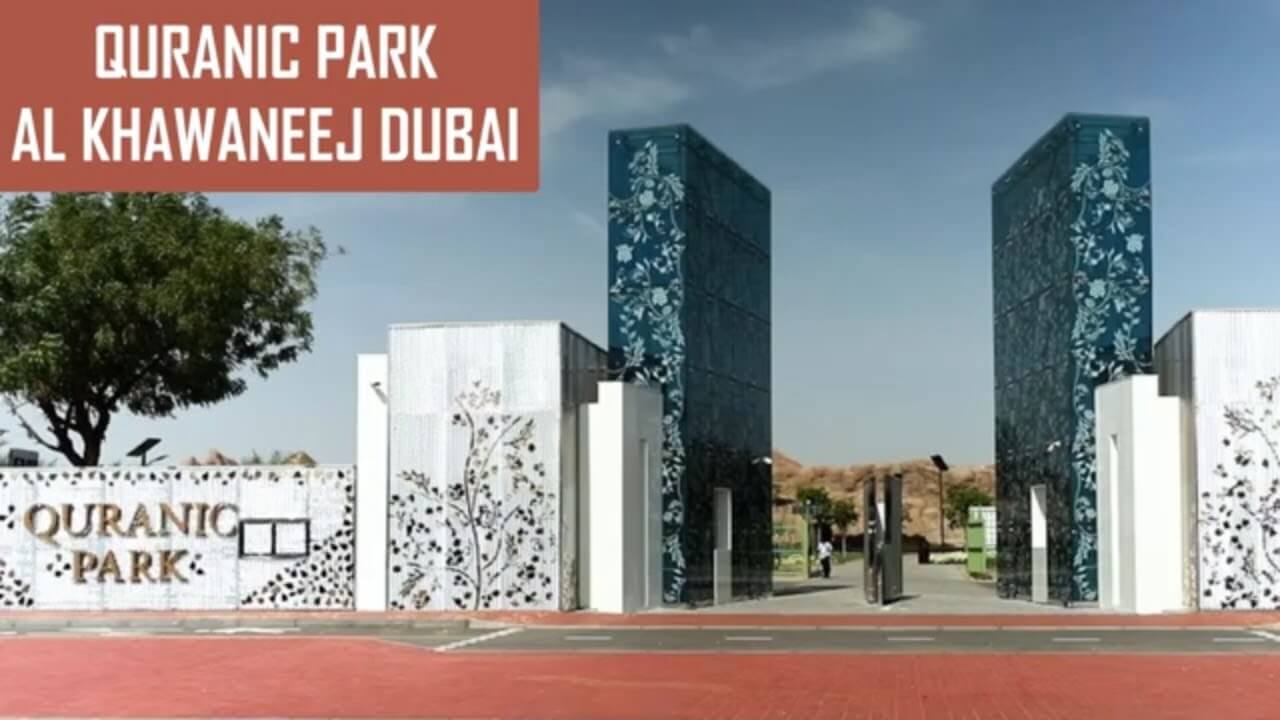 Day at Bollywood Park
As the name suggests, Bollywood Park is a theme park in Dubai that's influenced by Bollywood films.  To keep visitors occupied, the Bollywood park features a large outdoor screen where one can watch movies or shows at no cost. There are five different zones in the Bollywood park, each of which is based on a different Bollywood film. Additionally, there are many rides and attractions, as well as a Bollywood-themed hotel. The park is a wonderful place to go if you wish to experience Bollywood films in a fun and entertaining way. Aside, The park also offers a stage that enable you to see live performances. You will find a few shops and restaurants in the park, so you're able to grab something to eat or drink while you enjoy the amusement.
It is easy to get to the Bollywood park via Dubai metro. There's two options.
Option 1: Grab the red metro line south up to Ibn Battuta Metro station. Following that, take the bus DPR1 to Dubai Parks and Resorts.
Option 2: Take the red metro line south to the end station Jebel Ali. After that, go on a taxi to Dubai Parks and Resorts.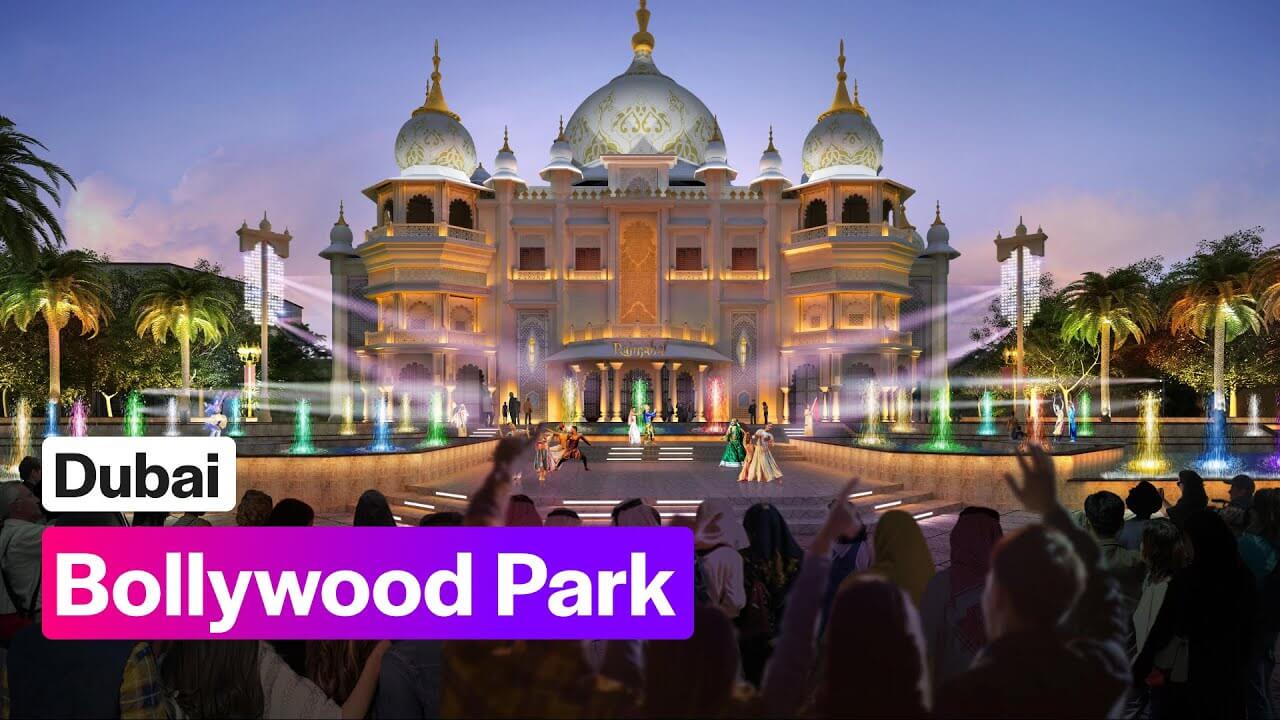 Visit VR Park
Those who love VR technology should head over to VR PArk. Based in in Dubai mall, VR Park Dubai is a fantastic indoor amusement park that offers exciting VR experiences for both adults and kids. With 15 rides, including arcade games, motion simulators in addition to traditional carnival game options – there's something in this indoor park that could meet the needs of any VR enthusiasts! What's more, with new additions constantly being added, you'll in no way run out fun when visiting VR park.
Dubai Marina
If you're looking for a mesmerizing and well-engineered travel destination in Dubai, simply visit the Dubai Marina .  This man-made island with the length of more than 3 km is home to some of the most beautiful Dubai hotels, as well as a host of wonderful restaurants and shopping malls .
One of the must-visits sights on this man-made island is the Dubai marina walking route. This magnificently designed walking route is popular among locals and visitors alike for viewing spectacular views of the Dubai marina island. Dubai Marina walking route is also one of the best places in Dubai to keep you amused, whether you're looking for  a great cup of coffee or something to shop for. If you want to go on an adventure tour and trying to find something more thrilling, there are plenty of yachts and dhow cruise terminals along the Dubai Marina walking route where you can enjoy a day out on the water.  Furthermore, You can also do jet ski, yellow boat, Zipline and fishing tour in Dubai marina. You can learn about these activities in my this post.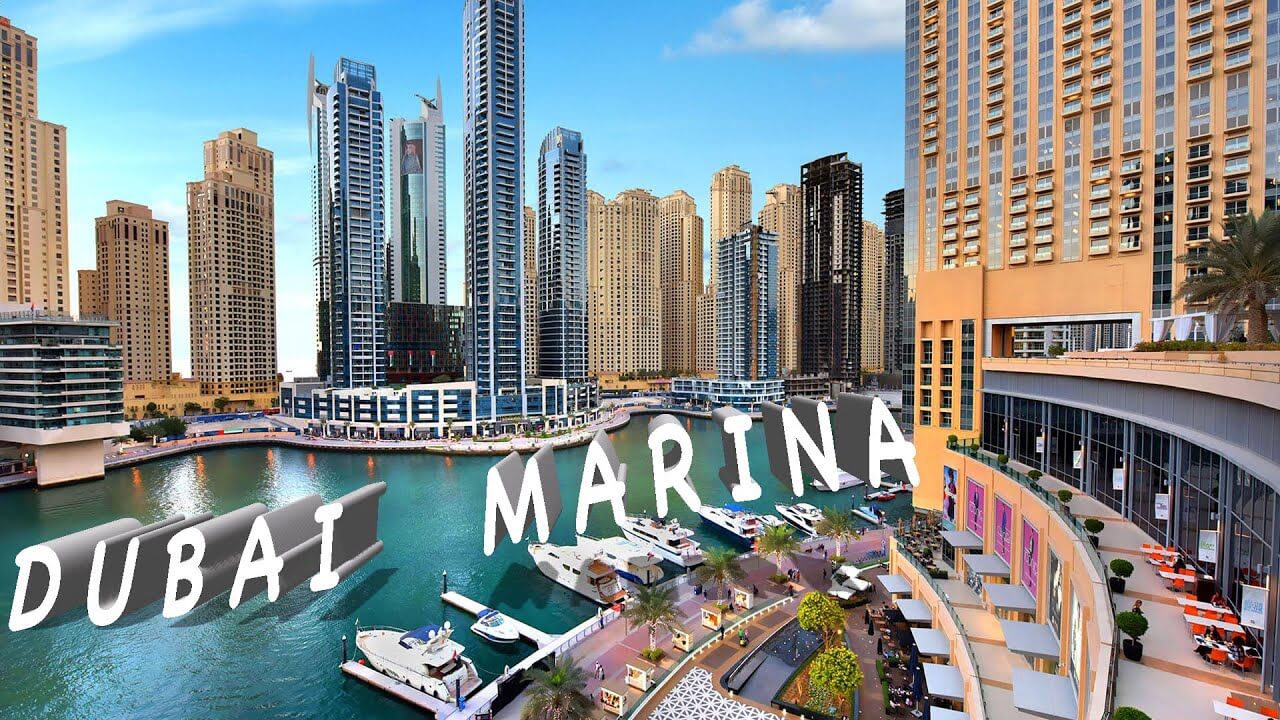 Check out Burj Al Arab
Dubai is a city recognized for its record–breaking architectural feats, and the Burj Al Arab is no exception to this rule. Due to high-class structure, Burj al Arab is the beating heart of the luxury hotels, and a great place to take some amazing pictures. Globally acknowledged as the only seven start hotel, Burj Al Arab isn't less than a palace of King and a Queen.  It's magnificent sail architecture catches visitors' attention from a long, No matter, it's daytime or darkest night. If you're tea admirers or one of those peoples who love to enjoy the high-class standard of living, you should try out afternoon tea at Burj al Arab. I understand most of you would refrain from it as Burj al Arab afternoon starting cost is 160 AED, it's the cheapest option to visit Burj al Arab.  Otherwise, you can go inside the Burj al Arab only if you've reserved your stay there that is insanely expensive.  Even though it's not at all cheap, it's definitely worth doing at least once if you're able to swing it.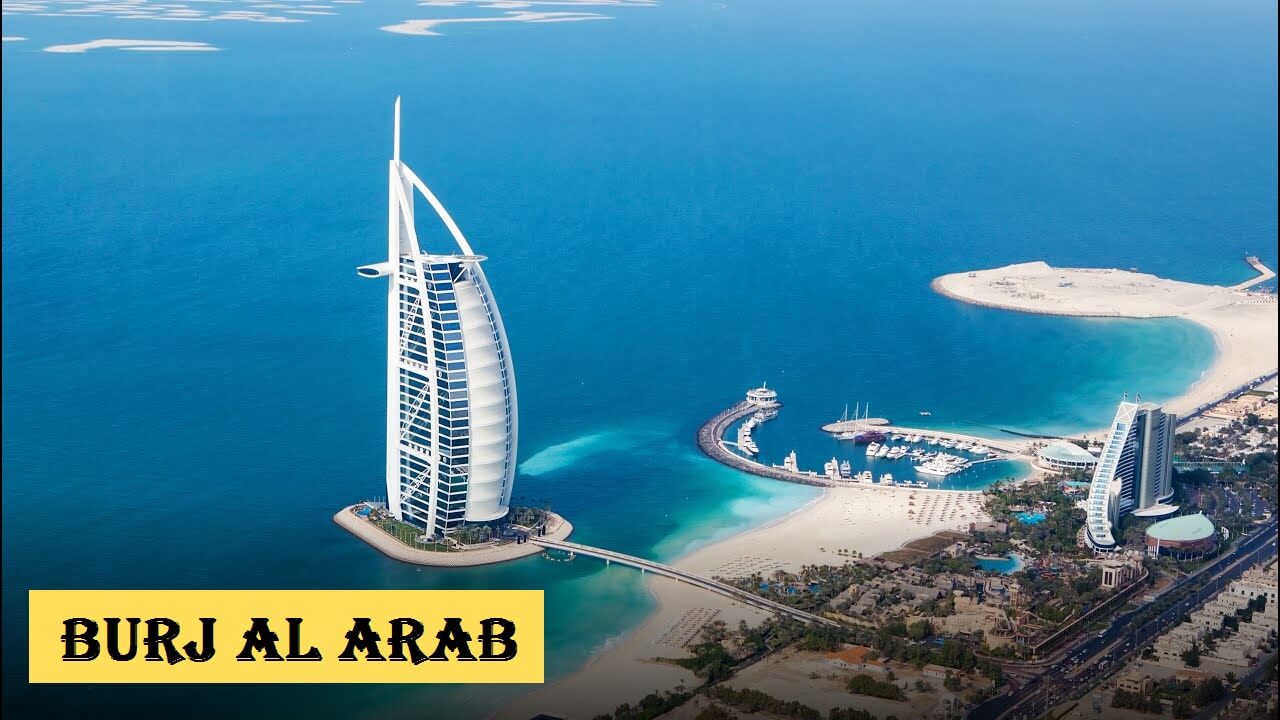 Jumeirah Mosque
Considered to be one of the Dubai's most visited mosques, 'Jumeirah Mosque' is a breathtaking spot to visit for all religion tourists.  The primary prayer room is capable of hosting 1,200 people. In spite of the fact that it was built in 1979, Jumeirah mosque architecture seems to be magnificent and innovative because of frequent maintenance. Even you could embrace the attractive views of Jumeirah mosque from a distance. The fact is that, Jumeirah mosque views at night seem even more spectacular – so don't overlook this amazing mosque when you're in Dubai.  Do not forget, as a holy spot, there's a stick dress code. You can learn more about Jumeirah mosque dress code here.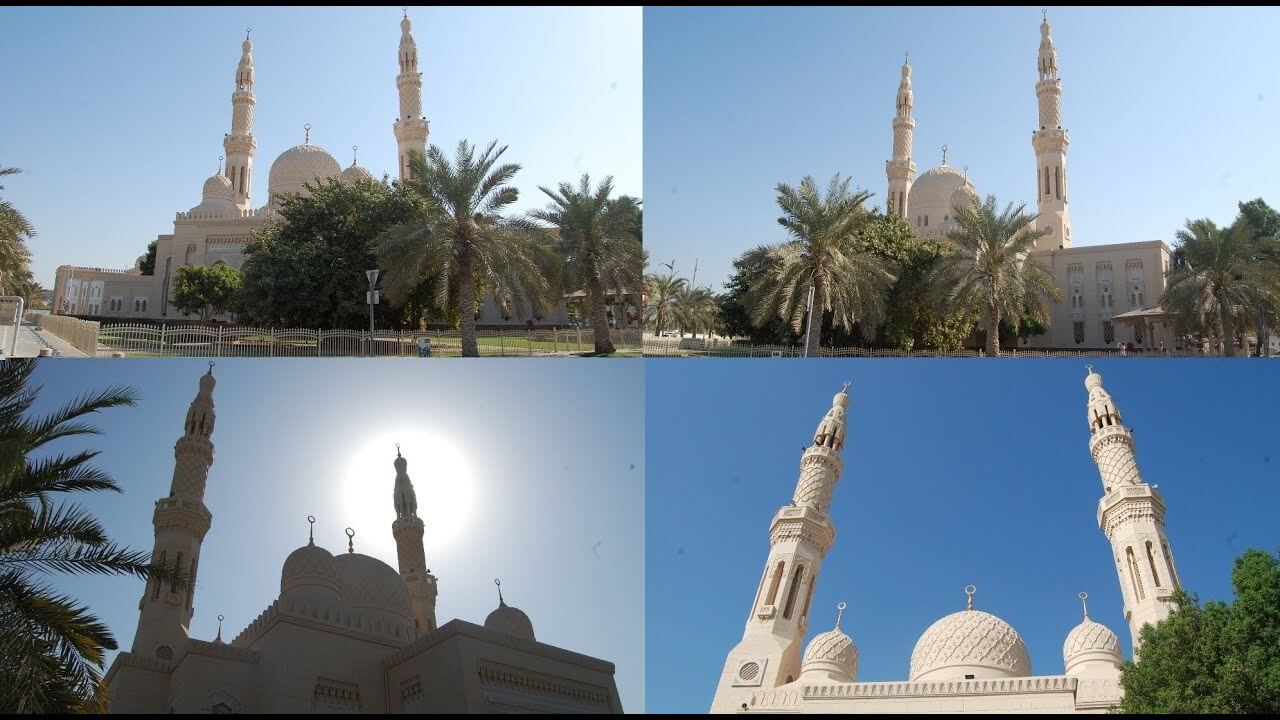 Kite Beach
It's easy to understand why Kite Beach is one of Dubai's best known beaches. There's always plenty of activities taking place on Kite beach, even if you're tired, there'll always be something more challenging to try. The stunning views of Dubai skyscrapers make it the perfect spot for resting. If kiting isn't your thing, but you still wish to have fun, you may rent a sunbed or an umbrella for just 120 AED per day. With breathtaking scenery like white beach and clear sea, as well as amazing attractions within walking distance like camel rides , you could spend days taking in life under the sky in Dubai without feeling exhausted.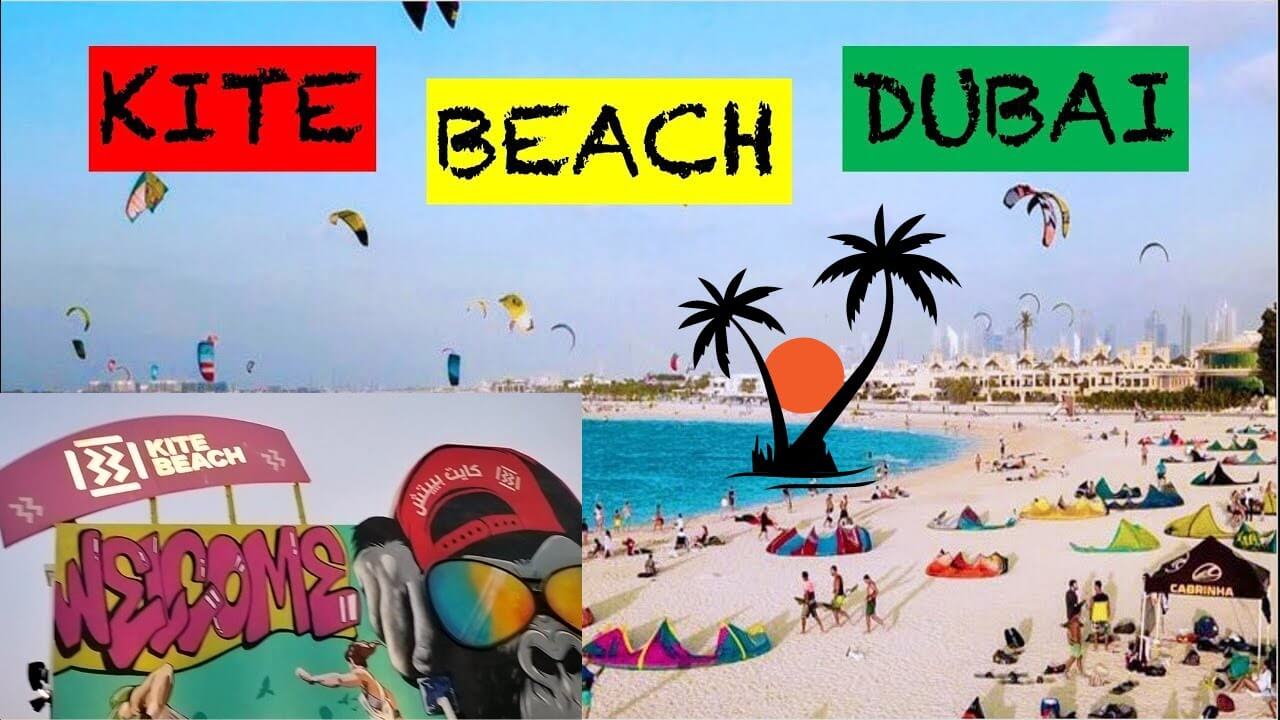 La Mer – The artful side of a beach
Despite the fact that Dubai is home to several beaches, none of them can compare to the La Mer beach. It's a great place to spend your holiday time with clean waters, a large number of cafés and restaurants, security, and lifeguards.Swimming and sunbathing are best activities here. For 224 AED for a day, you may rent stools and an umbrella. Parking won't cost you anything, though, if you paid 100 Dirhams. For 224 AED for a day, you may rent stools and an umbrella. Parking won't cost you anything, though, if you paid 100 Dirhams.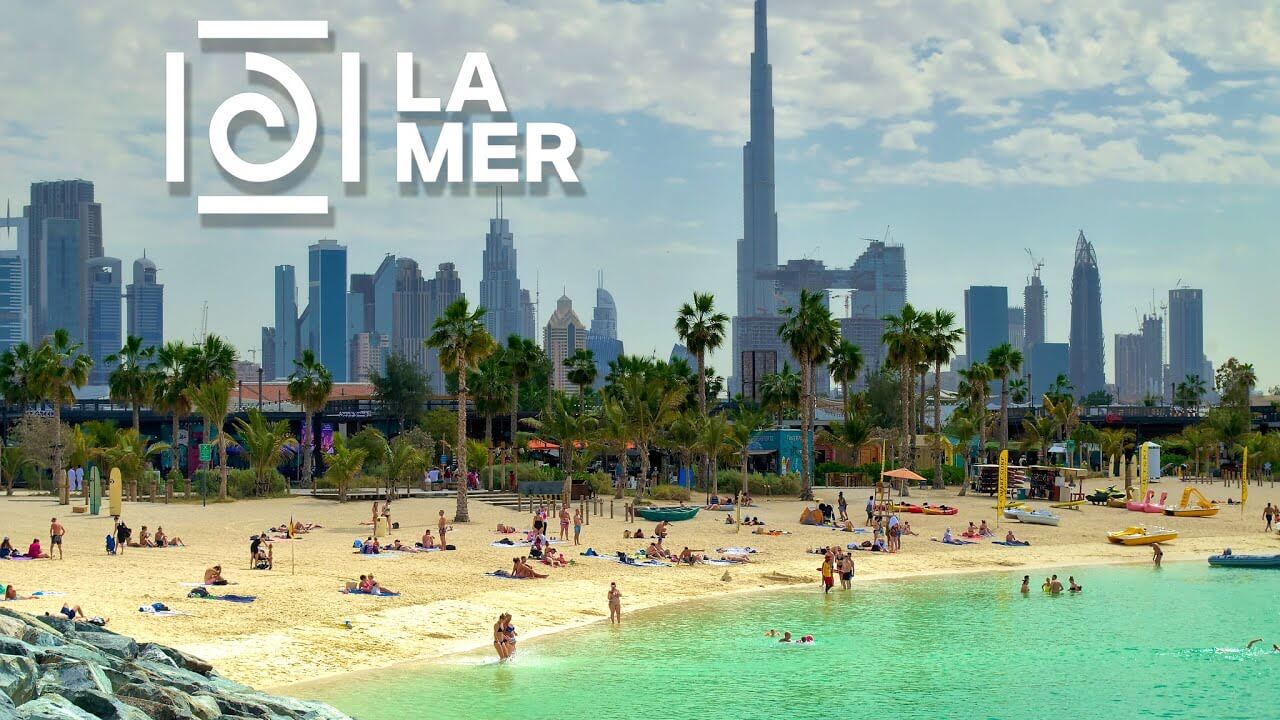 Madinat Jumeirah Souk
If you are heading out to see nature and also wish to do some shopping in the authentic Arab market, Madinat Jumeirah Souk is the right place to go. While visiting Madinat Jumeirah, you are also most likely to take a boat ride through the canals to experience the traditional atmosphere. While Madinat Jumeirah Souk has many locations where you can take breathtaking photos, the ones that offer spectacular views of the Burj al Arab ought to be your top choice. There are many stores here that offer a wide selection of local items.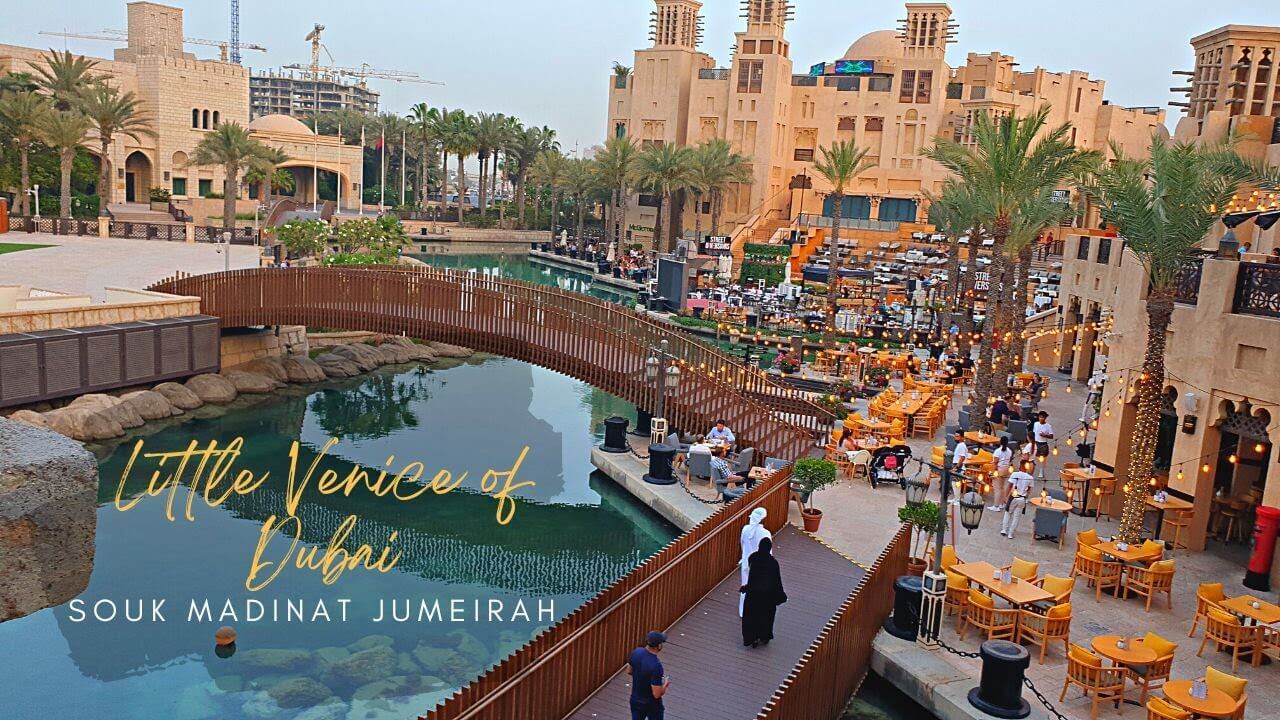 Palm Jumeirah
The stunning man-made Palm Jumeirah island, densely packed with five-star hotels and resorts, is excellent for those seeking to live the high life. The one-of-a-kind Palm Jumeirah structure is entirely built of sand, without any steel or concrete. It was built in less than six years and extends five kilometres into the Arabian Sea. As a result, it is frequently referred to as the "8th wonder of the world." The archipelago appears to be a palm tree within a circle from above. After going through these fascinating engineering facts, It is obvious that The Palm Island is a technological and design wonder. Scuba diving, speed boating, and other adrenaline-pumping water sports are offered on The Palm Island. You should enjoy and relax at its beach since it is the ideal area to swim, eat, sip, and enjoy the beach.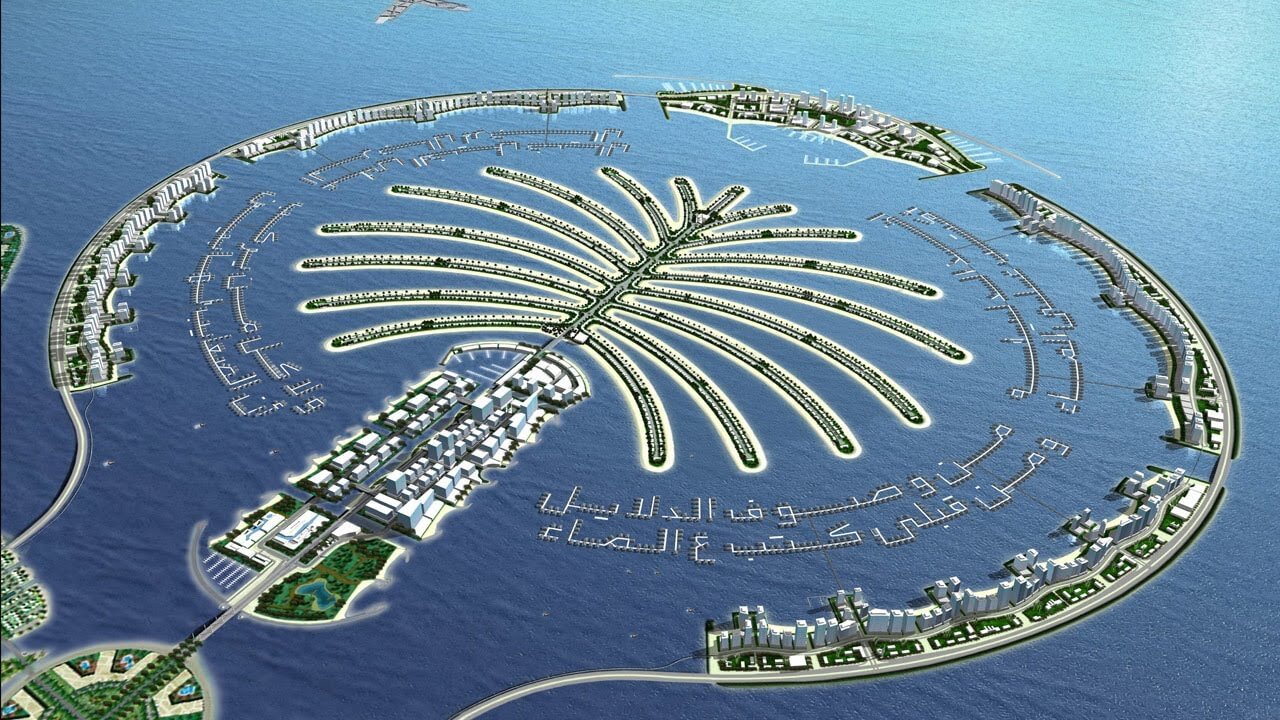 Gold Souq
Known to be one of the biggest gold market in the world, Dubai Gold market sunk nearly 10 tons of Gold every single day. Apart from it, Dubai gold Souq also holds numerous others world-record such as it has biggest ring (64-kg) and way back in 1999, this marker sellers made longest (4.2 kilometers) handmade golden chain with 22-k gold.  The Gold Souk Dubai is home to over 300 gold jewellery shops which means one can easily find everything from bracelets and earrings to necklaces and rings.  Regardless of whatever budget you've, there is certainly something for everyone at the Gold Souq. Usually, gold prices at gold souq dubai are reasonable. However, ensure to bargain for the best price.  If you've no expertise in negotiating gold price, read this in-depth post.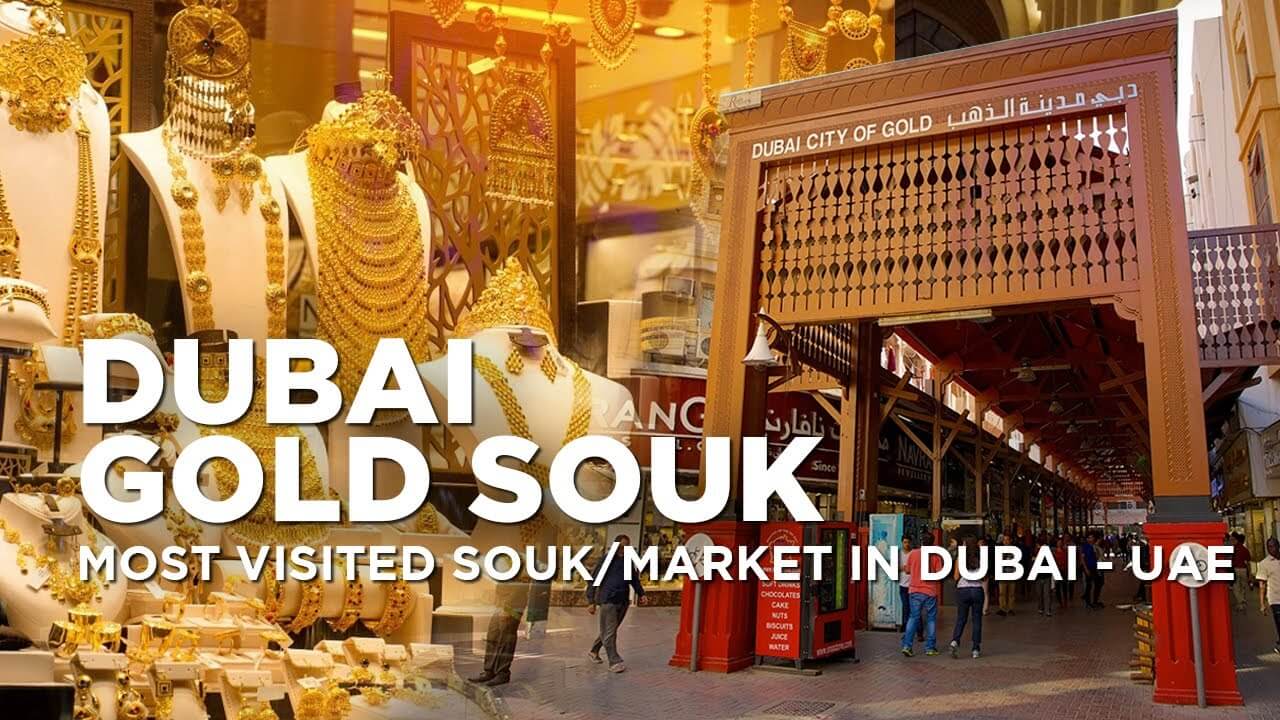 Dubai Textile Souk
This ancient fabrics market is now one of the most well-known attractions in Dubai. Most of the stitched, raw silk, and cotton fabrics offered here are brought from Pakistan, China, and India. A few vendors also carry a range of Indian sarees. Located in deira, Dubai textile souk is a fantastic source of learning about textiles. When you are travelling by Dubai metro, get down at the Baniyas square metro station or Al Ras metro station. Those Visitors who're heading from bur Dubai, can also reach this area via Abra (water taxi).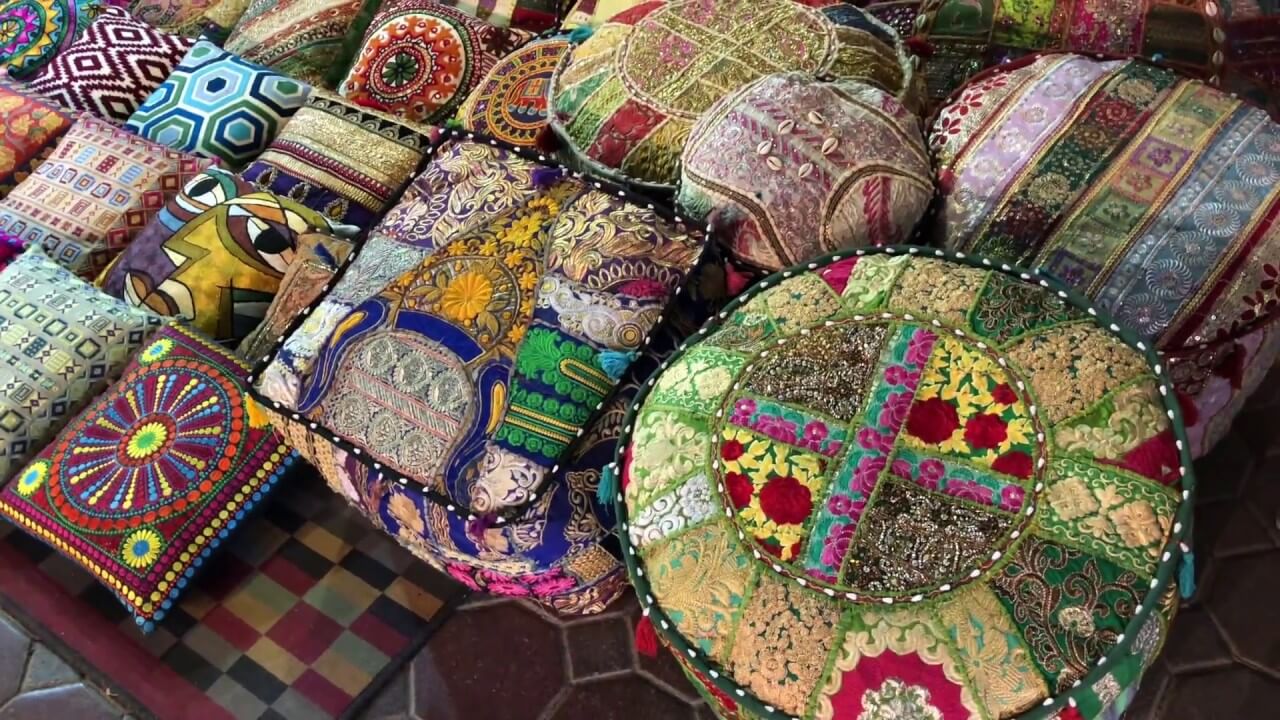 Major Historical Places to visit in Dubai
The Dubai Museum
Any history enthusiast must visit The Dubai Museum, which was established in 1971 by the Dubai ruler.  Indisputably, The Dubai Museum is a wonderful gold mine of civilization, spanning from 3000 BC to the present. You can observe items from bygone eras like traditional Emirati clothing and jewellery or even images carved into animal bones! You can learn about life in the UAE's most fascinating city before oil was discovered 60 years ago by viewing the more than 50,000 objects on display. The progression of events from before the discovery of oil in the 1960s to the present can also be seen in videos that shows daily lifestyle of that time.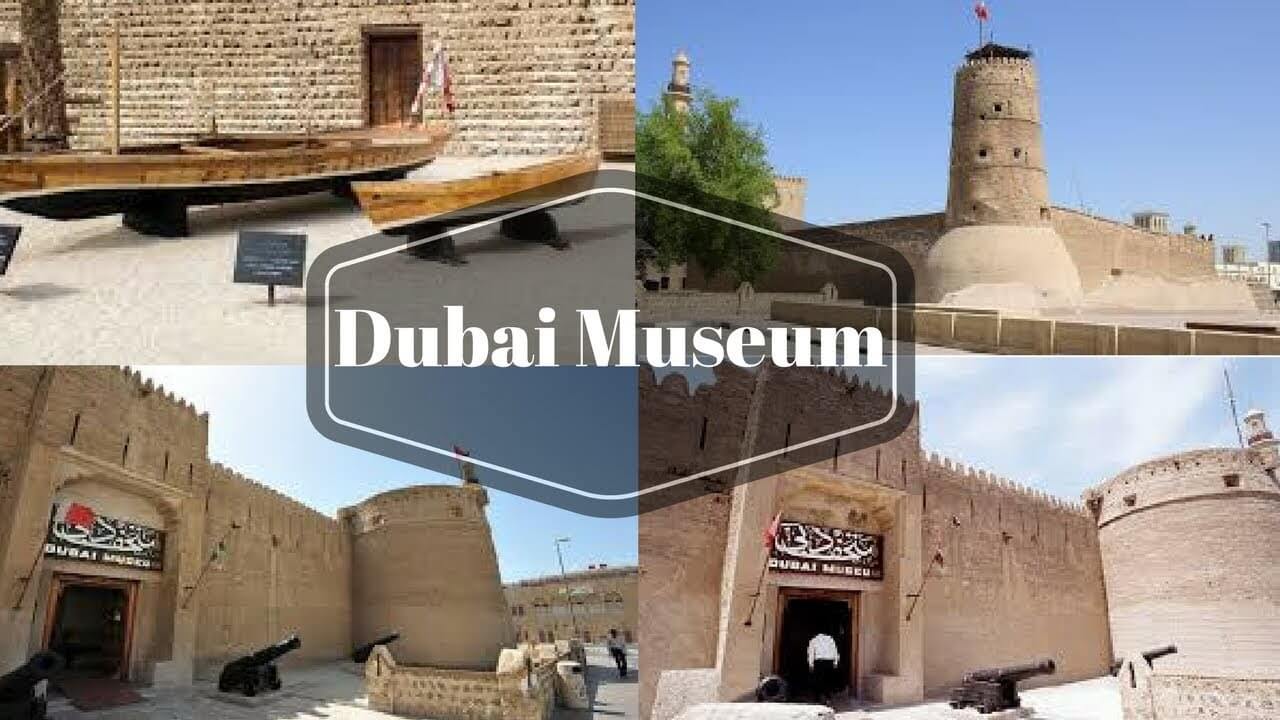 Al Fahidi Historical District
As soon as you enter the Al Fahidi historical district, you'll probably feel as you've travelled back to a time when the United Arab Emirates didn't show up on any maps of the world. The area hosts a variety of culture and historical places in Dubai. With construction dating back to the 1700s, the locality was home to 60 housing units In its prime . One of the most remarkable sights in the area is a fort that was constructed in 1787 from coral and shells. Before being renovated under the supervision of Sheikh Rashid bin Saeed Al Maktoum, this fort served as the ruler's base, a fortified residence, a weapons storage facility, and a prison. It's a good area to learn about Dubai's rich culture and history. Despite occasionally being referred to as a hidden jewel, Al Fahidi is actually one of the most well-liked tourist destinations in Dubai. So if you're looking to take a step back in Dubai history, Al Fahidi is the perfect place to visit.
The House of Sheikh Saeed Al Maktoum
Finally, while you're in Dubai, you should absolutely look into the HH Sheikh Saeed Al Maktoum Museum. Equipped with air conditioning, lighting, music, and video, HH Sheikh Saeed Al Maktoum is a historical Museum created by the Dubai Government. The original structure goes back to 1896, and it was constructed as a safe zone residence of the king of Dubai at the time. The house is situated close to al ghubaiba metro station. There is no entry fee.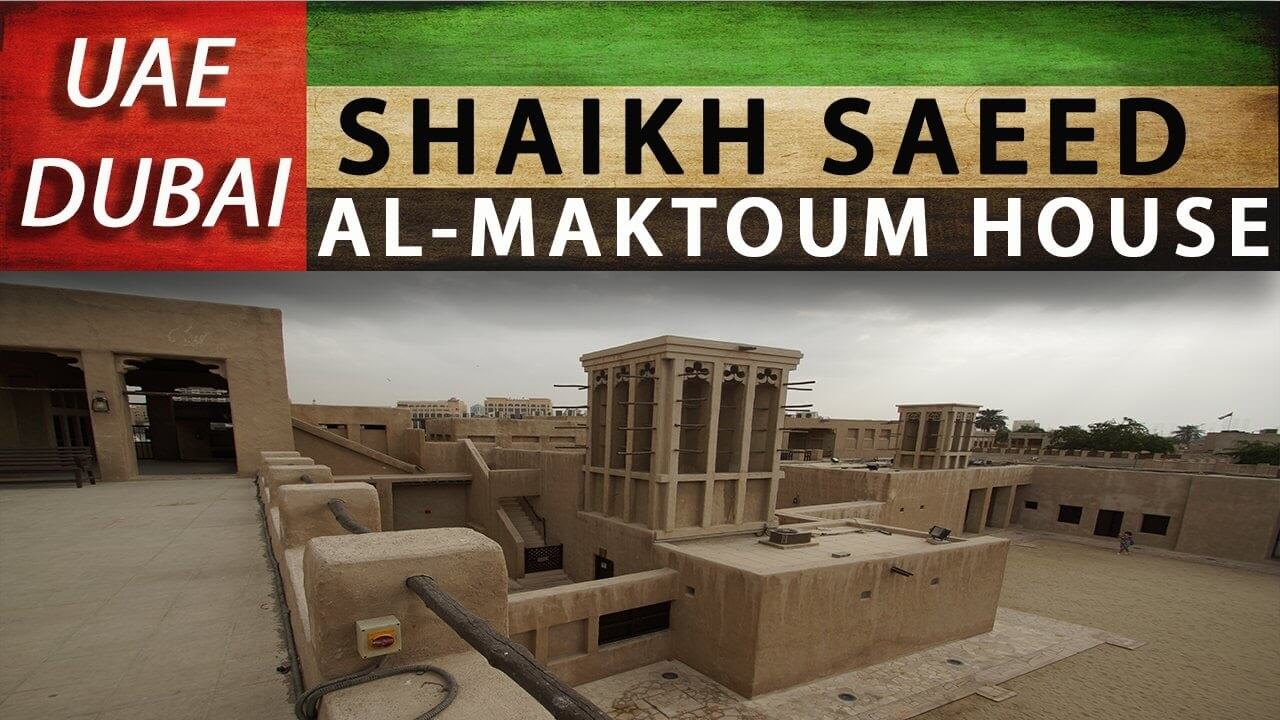 Top Day Trips from Dubai
Musandam
Situated on the seaside of the Arabian sea, Musandam offers you plenty of exquisite views of the dam. Even though it's technically part of Oman, it offers easy access to all UAE residents and visitors. Musandam is regarded around the world as the Middle East's Norway. Musandam is great for nature lovers and adventure seekers. If you decide to visit Musandam, you should bring your camera since there are some breathtaking landscapes to capture. Swimming, snorkelling, and dolphin viewing are just a few of the activities that can be done here. More on Musandam, you can read here.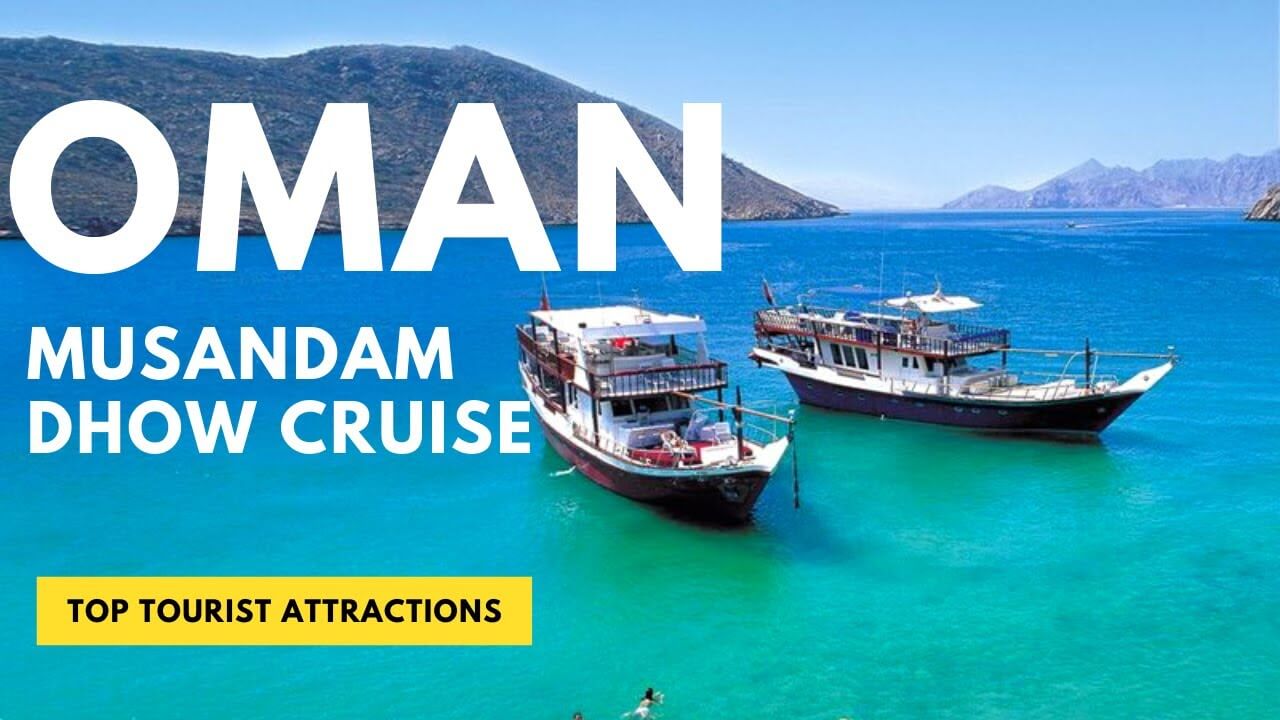 Kaykak at Hatta Dam
Another popular weekend trip spot is Hatta, which is located out of the Dubai city and nearby to the Oman border. This small town is enclosed by Hajar mountains and home to many tourist attractions. It's a great place for those UAE residents who want to watch nature closely, perform hiking, learn about UAE history and take in the lively atmosphere of the old UAE.  The attractiveness of the natural scenery is simply exceptional. Most popular spot here is Hatta dam where water is quiet and tranquil.  For adventure lovers, there is absolutely no more desirable approach to enjoy the scenery of Hatta Dam than kayaking.  During the kayak throughout the dam have fun with the peace and harmony of nature. If you aren't into kayaking, then take an easygoing hiking around the Dam.  From the top of the mountain, you can observe the 360 views of the Hatta wadi. With public transport getting to Hatta is quite challenging. It is better to travel there by car or with a tour operator. Nowadays, many tour operators offer trips to Hatta from Dubai. One such tour operator is here.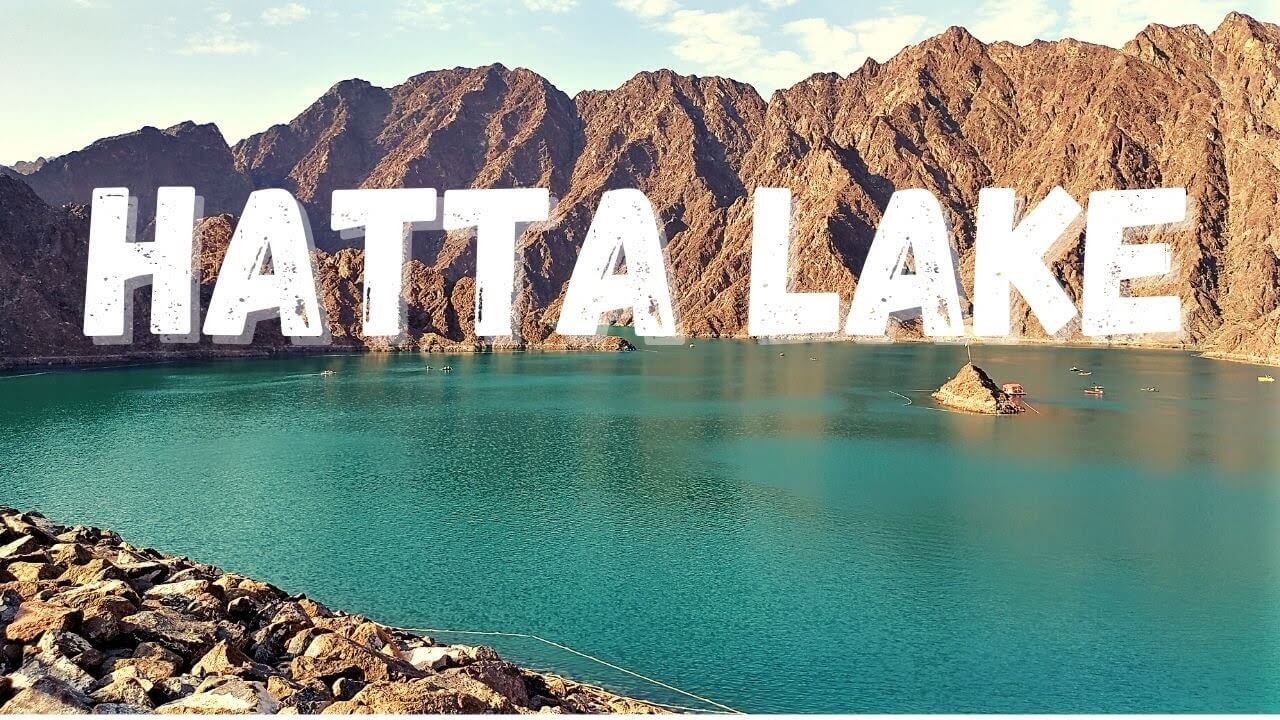 Day trip to Abu Dhabi from Dubai
Pack your bags and head to Abu Dhabi right away if the aforementioned options failed to convince you and you are still looking for a spectacular day trip from Dubai. No matter what your interests are, Abu Dhabi has something that will appeal to you. The Sheikh Zayed Grand Mosque and the world renowned Ferrari World are just two of the amazing attractions in this stunning UAE city. It continues even in the summer, with gorgeous white sand beaches that are ideal places to soak up the vitamin D while relaxing in the sunshine and enjoying one of Forbes' fastest-growing city rankings. This Abu Dhabi-based tour operator offers many Abu Dhabi day trips from Dubai.