Originally posted 2022-03-16 19:40:26.
Regardless of whether you are residents in Dubai, or you're simply just visiting Dubai as a tourist, you would like to take stunning pictures with stunning Dubai spots. Being one of the leading tourist destinations, Dubai has lots of picturesque locations where you can take amazing shots to boost your social media influence. From the world's tallest building, to thousands of miles of scratched Dubai desert, here are the 22 best Instagrammable places in Dubai to take stunning pictures. 
Note: I assume most of you don't have plenty of time to get back and forth, So, I've tried to arrange some of these photo spots in order of location. Doing this, when you are in one area you can head to a nearby spot easily. Also, to come up with this list, I've taken some recommendations from this professional photographer.  
Best Instagrammable Places in Dubai
Here are the top Instagrammable places in Dubai that you should visit while you are there if you would like to take amazing pictures.
Dubai Mall
When it comes to shopping malls in Dubai, you can't overlook the Dubai Mall. But do you know that besides being a fantastic place to shop in Dubai, it also has at least two outstanding Instagram photo spots? Due to its thrilling design and easy accessibility, the Human Waterfall is one of the most popular spots in Dubai Mall to take photos for your Instagram feed. In the back shot, these silver-coloured falling humans look incredible, along with the continuous waterfall.
Apart from photos of falling humans, visit Dubai Aquarium for epic shots. It is located on the ground floor. When you are there, stand in the middle of the Dubai Aquarium entrance canal to take beautiful and impressive underwater photos. Furthermore, if you have a fascination with marine creatures, I'd personally recommend exploring its interior.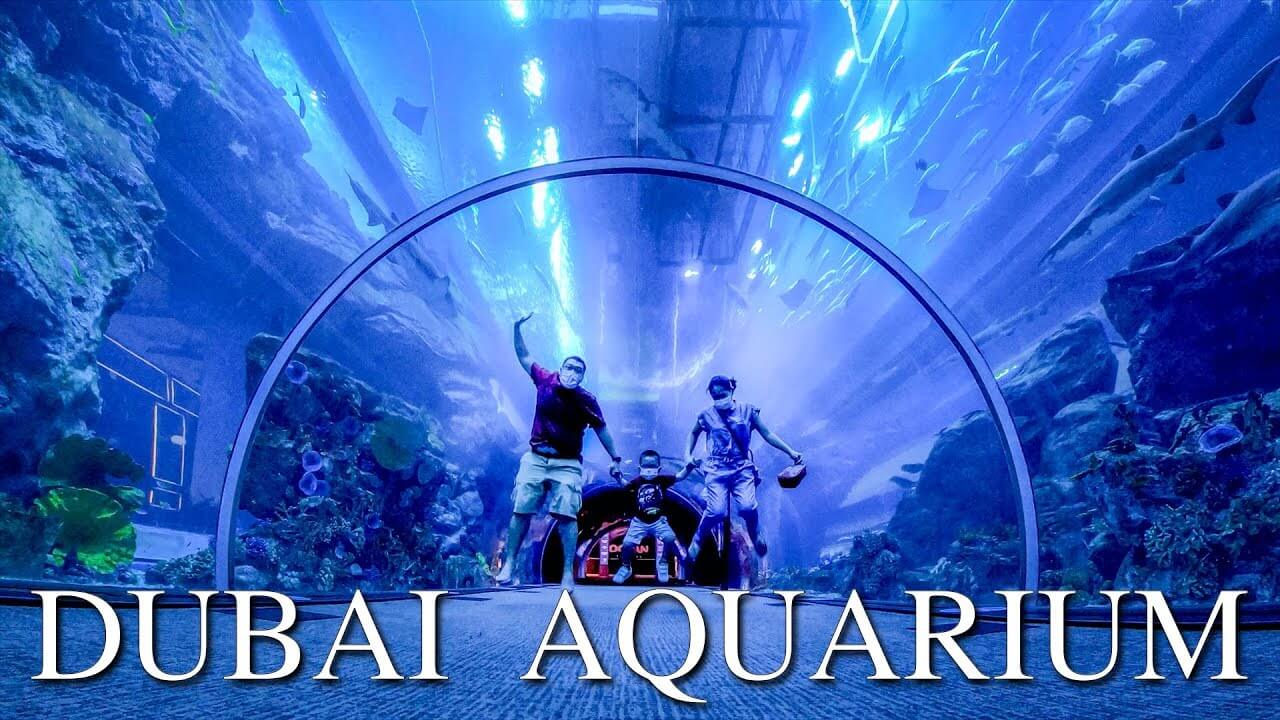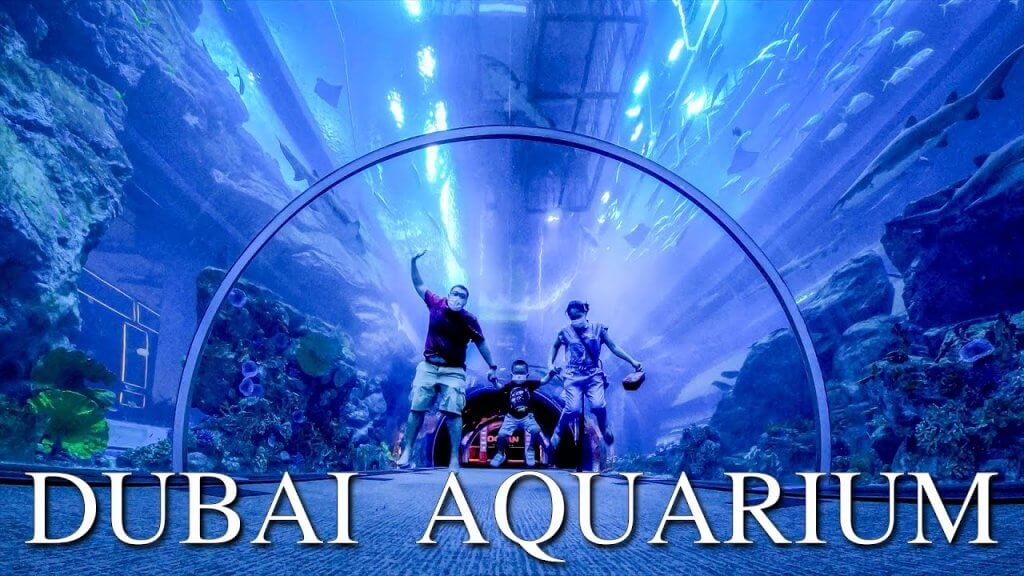 Burj Khalifa
You don't need to be an architecture fan to take pictures at the top of Burj Khalifa. Being the world's tallest skyscraper, Burj Khalifa is another spot to take pictures and notify your followers about your Dubai trip. Burj Khalifa is also home to several restaurants as well as luxurious hotels. With elegant architecture and the world's highest elevation point, Burj Khalifa is the best spot to capture the entire Dubai city views. It is impressive to see how much care and management is required to keep the Burj Khalifa sparkling from the inside and outside. 
As a top tourist attraction in Dubai, Burj Khalifa can be crowded on certain days.To take decent shots at the top of Burj Khalifa, avoid visiting during peak time and on weekends. However, if you want the most spectacular view along with sunset, plan your visit to Burj Khalifa between 04:00 PM and 06:00 PM. Having said that, you have to deal with throngs of people. Otherwise, it's highly recommended to leave early in the morning around 10:00 AM and after 10 PM. Even though the last floor of Burj Khalifa 163rd is not accessible to visitors, you can access up to 148 floors. 
Google Maps Location – Burj Khalifa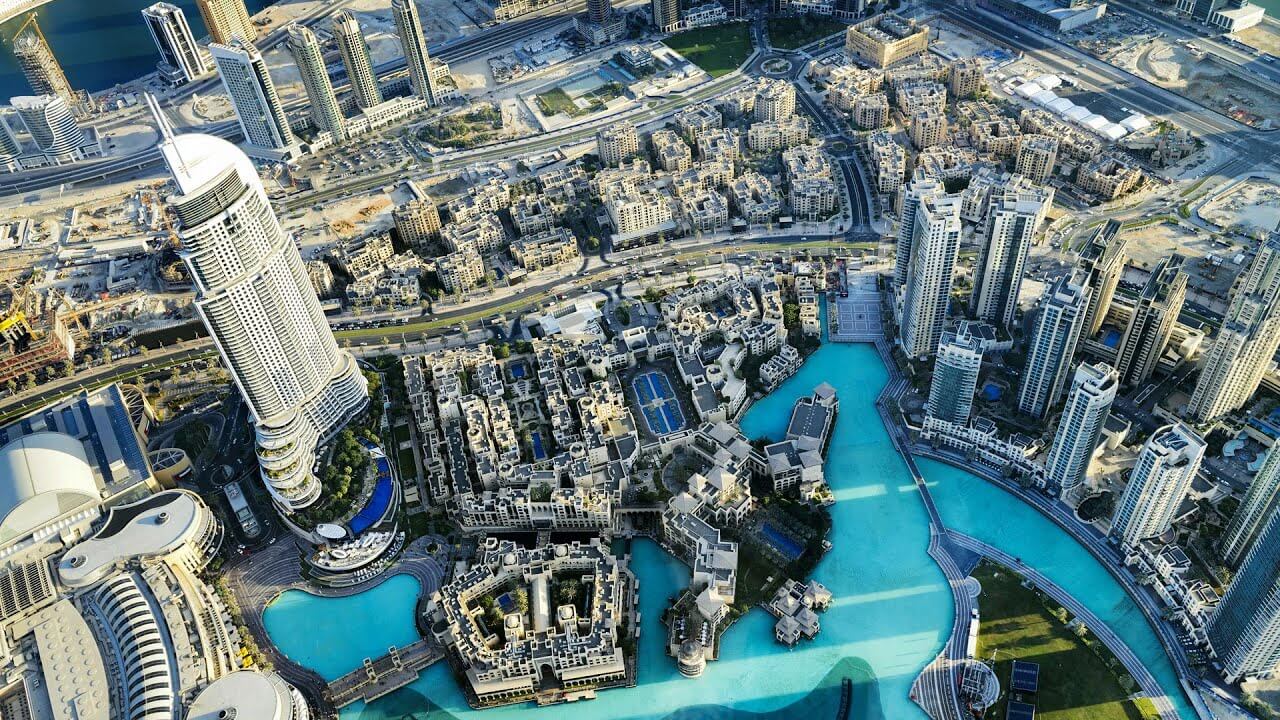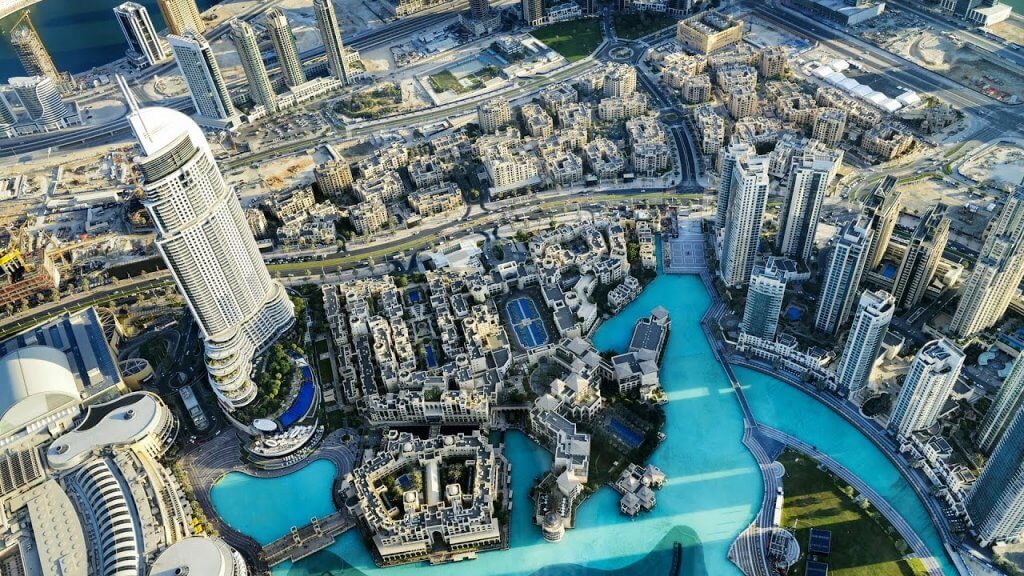 Burj Lake
Definitely one of the most popular Instagram places in Dubai Downtown. Being located in front of the Burj Khalifa, Burj Lake lets you have panoramic views of the Burj Khalifa in the background. Due to the Dubai Fountain and Burj Khalifa, the area is mostly crowded. However, you can still take stunning photos. In fact, if you schedule your photograph shoot with fountain show timing, you'll have the most stunning framing and composition. This is because you can capture the legendary Burj Khalifa and the world's second-largest water fountain behind you. Absolutely no worries if you fail with your first attempt or if you're concerned about the water fountain show's timing.
Every 30 minutes, there are fountain shows at Burj Lake during the day and at night. Additionally, there are two other Instagram-worthy photo spots at Burj Lake. One of them states "I love Dubai" and the other reads "Steel Heart". Don't forget to take their photos!
Google Maps Location – Burj Park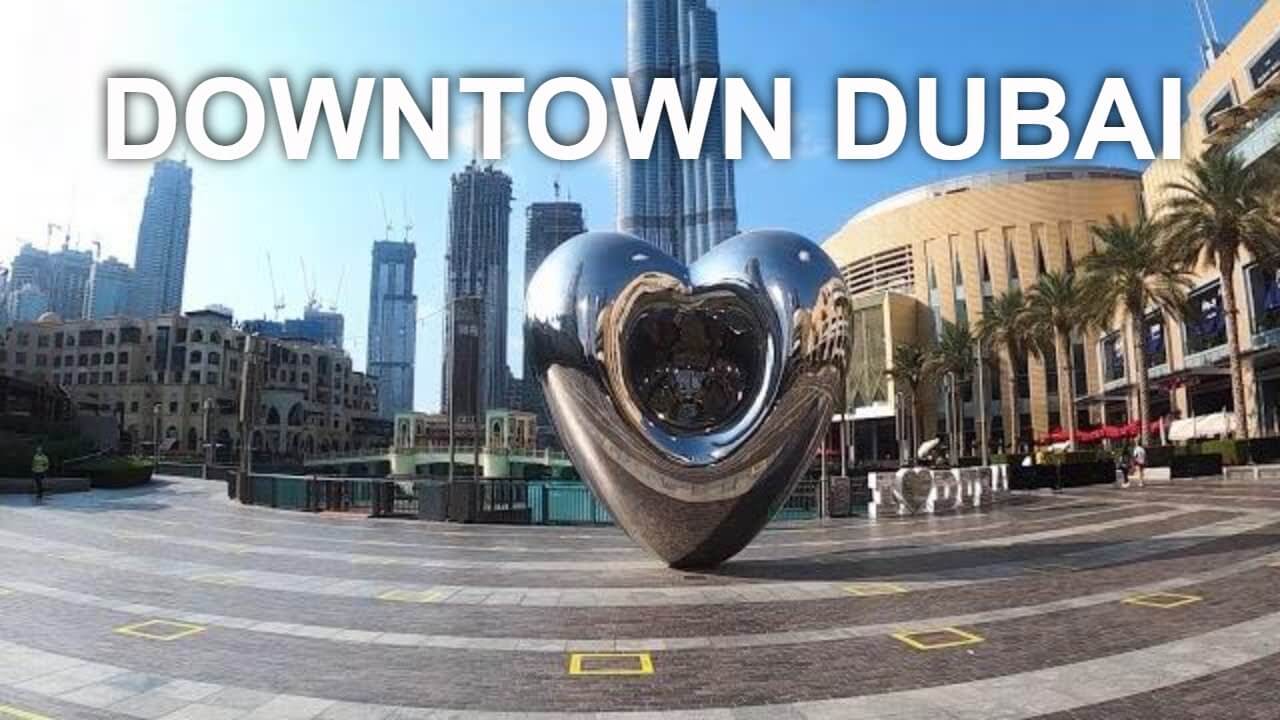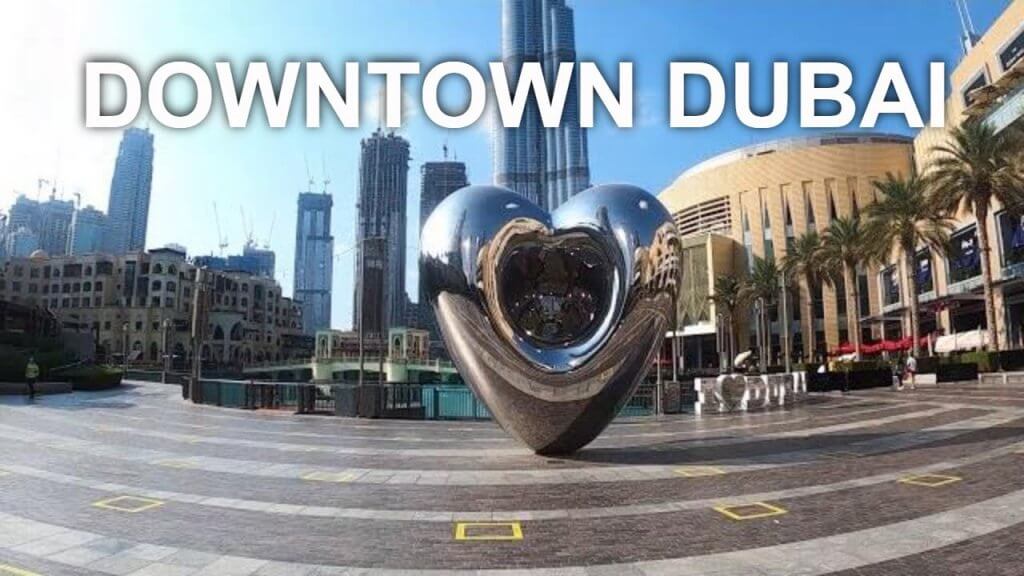 Palace Downtown
 When you're around Burj Khalifa it's not difficult to reach the palace downtown. There is a pond at the entrance of the Palace downtown hotel surrounded by palm trees. Take your shot at a distance to get an epic view of the Burj Khalifa below. So you should definitely bring a wide-angle lens or place your phone in wide-angle mode. If you've worked up an appetite, there is also good restaurants in Palace Downtown to eat. The not so pleasant thing is that if you wish to take professional photos, you'll be asked to apply for proper permits to avoid rush shots. However, if you're polite, you can surely have a few shots for personal use. 
Google Maps Location – Palace Downtown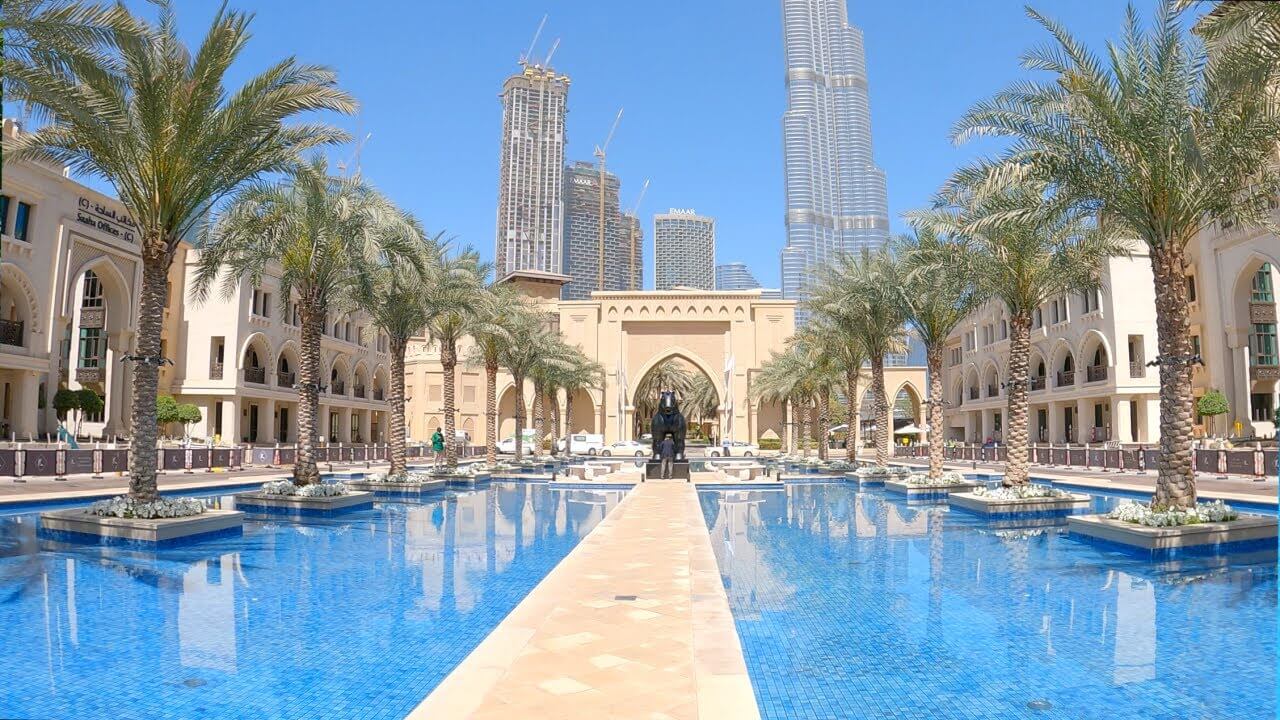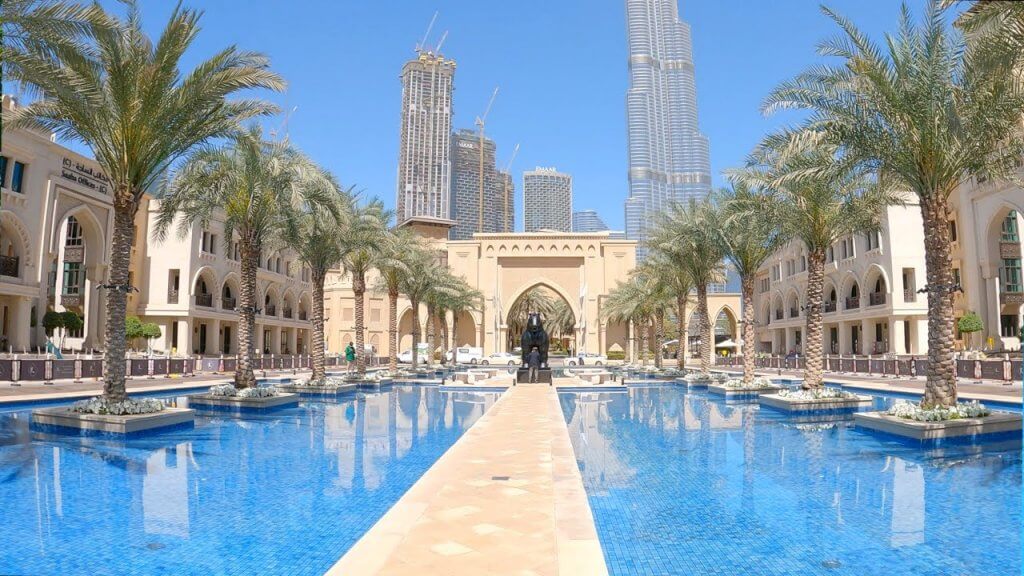 Wings of Mexico
Following the shoot at Palace Downtown, walk up to the main highway about 10 minutes opposite Dubai Mall.  Since its installation, Wings of Mexico has become one of the most Instagrammable places in Dubai – a place that makes you feel like a flying bird! It's a small and free place to take pictures, so it may become quite chaotic. However, if you don't burn off your determination and wait around, not only will you get your chance, but you will also be able to take photos without other people in the frame.
To give you an idea, normally on the weekends you have to wait more or less 30 minutes to take photos at the Wings of Mexico statue unless you're fortunate while during the weekdays it requires no more than 5 minutes. Aside, your visit time can also influence you.
Google Maps Location – Wings of Mexico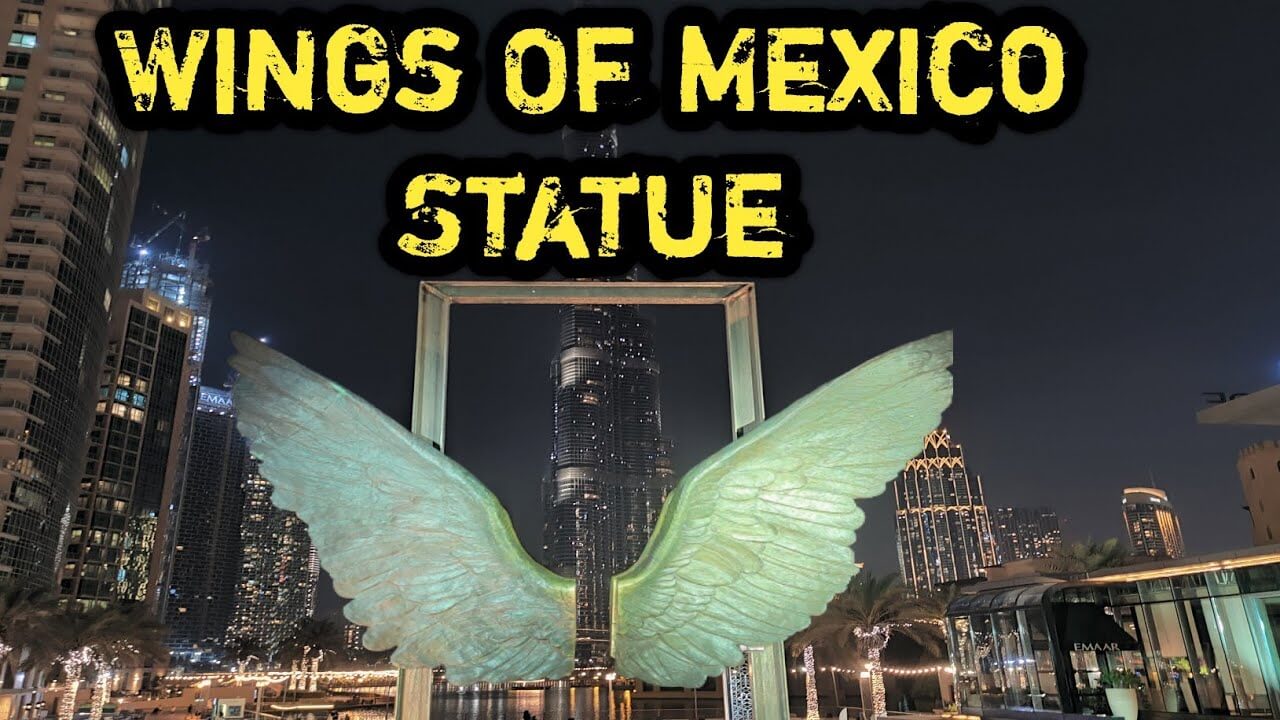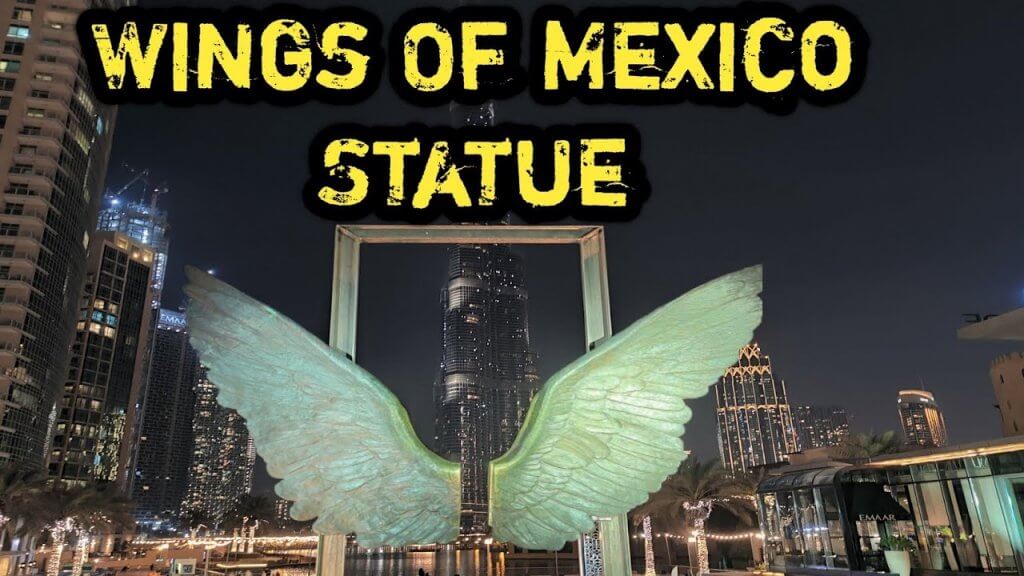 Museum Of The Future
It was a much-awaited tourist attraction in Dubai. As the latest tourist attraction, the Museum of the Future is a perfect spot to put in the background of your image. Aside from the beautiful interior of the building, the Museum of the Future is spectacular outside of Arabic calligraphy. If you want to take great photos, pose in front of the Museum of the Future. This one-of-a-kind building pattern with Arabic calligraphy can certainly make your images look exceptional. Hence, this museum is one of the most popular Instagram photo spots in Dubai. After taking your photographs, step inside to admire its interior design and see futuristic Dubai.
As outlined by HH Sheikh Mohammed bin Rashid Al Maktoum, the Museum of the Future would act as an incubator to uncover future trends and create futuristic opportunities. In a nutshell, here you'll see how Dubai might look in the future. The entrance fee to the Museum of the Future is only 145 AED. 
Google Location – Museum of the Future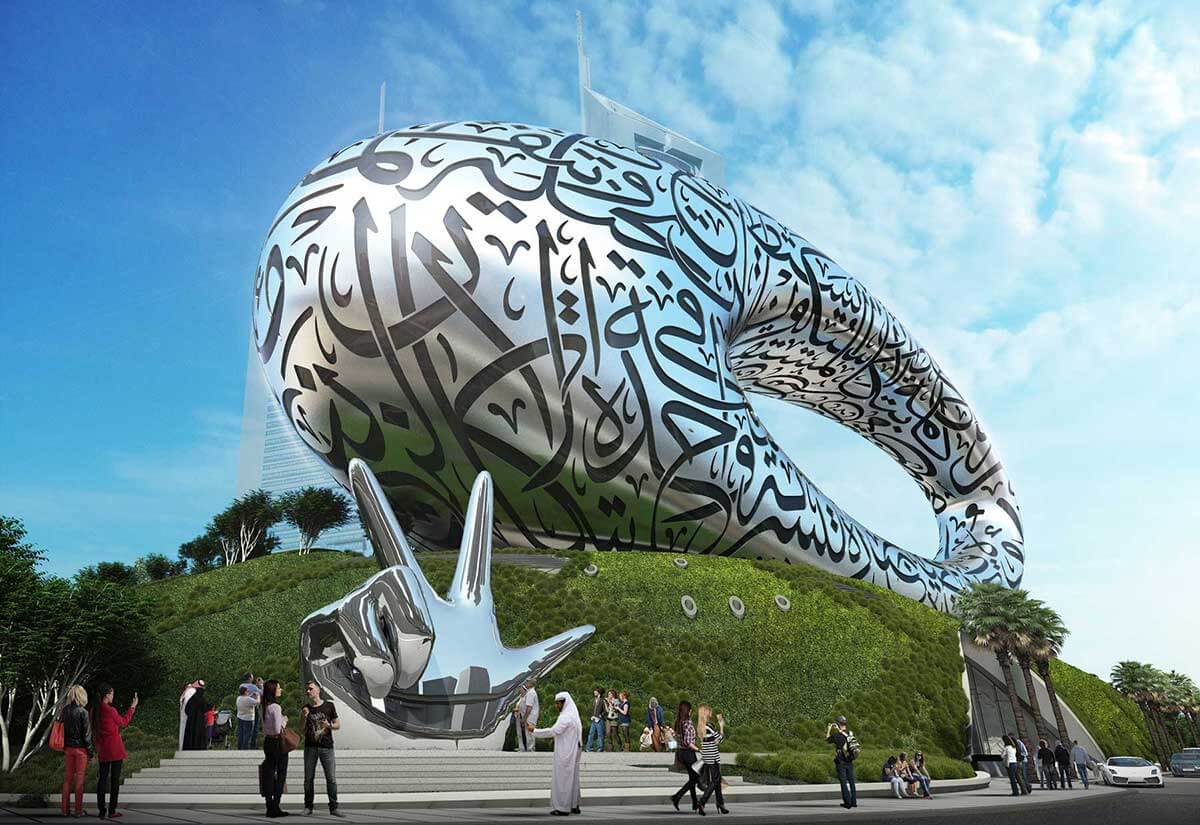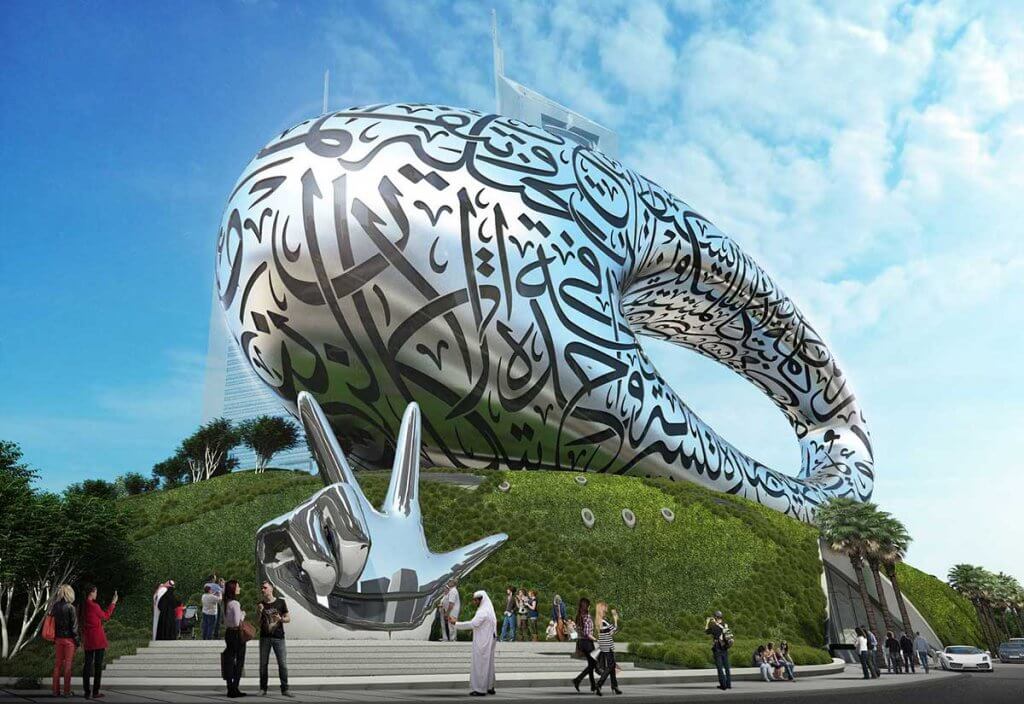 Dubai Creek Harbor
The long-lasting waterfront, Dubai Creek Harbor, is situated just at a distance of 10 minutes drive from Downtown Dubai. Over the years, the creek had a natural harbor from where Dubai had started its extension into the modern-day city that we see today. Dubai Creek Tower, which is prepared to be the world's tallest building with its humble 928 meters (3,044 feet) height, is under construction in Dubai Creek Harbor. Upon completion, it will be even higher as opposed to Burj Khalifa! Even though the Dubai Creek tower isn't finalized yet, Dubai Creek Harbor still has a few best spots for photography with insanely stunning views over the Dubai skyline from the riverside!
Google Maps Location – Dubai Creek Harbour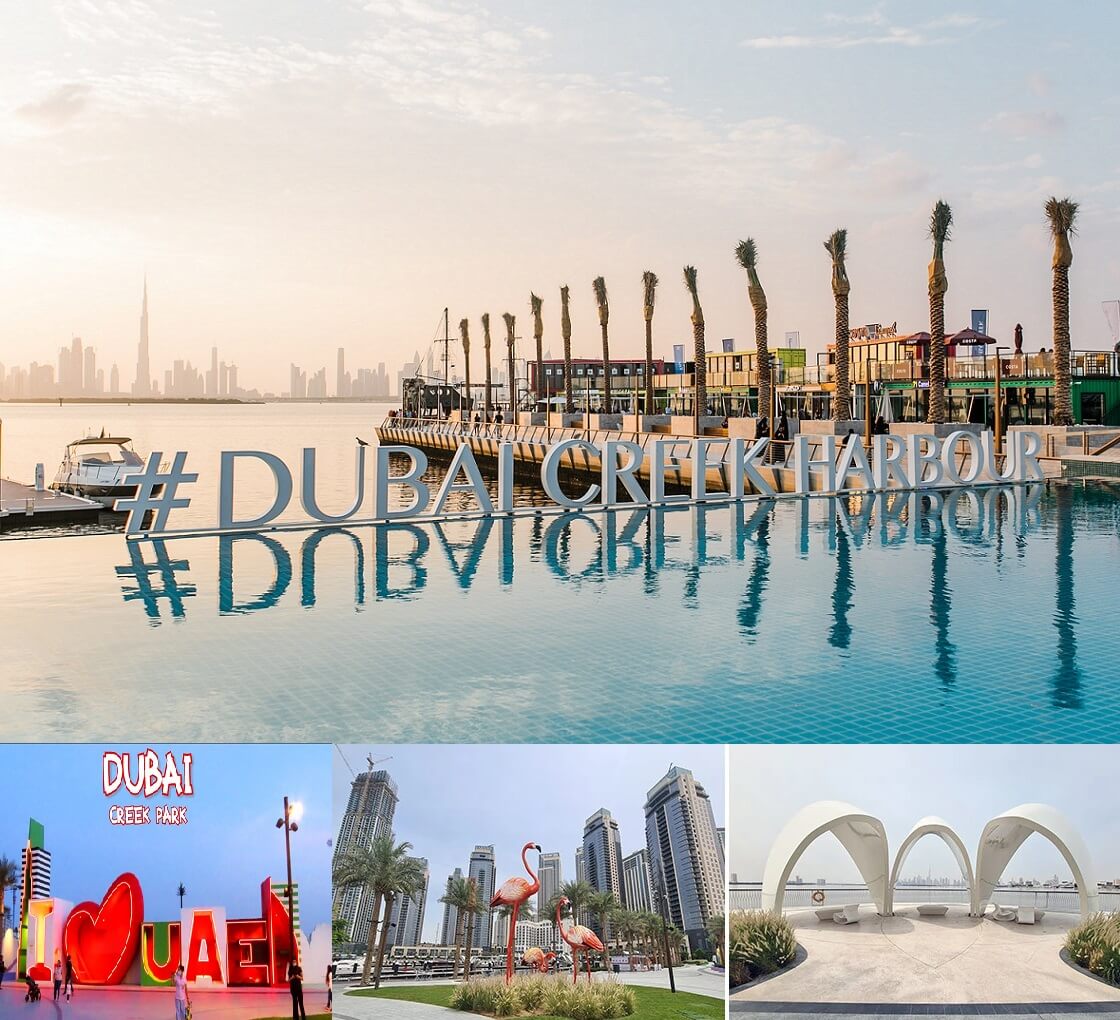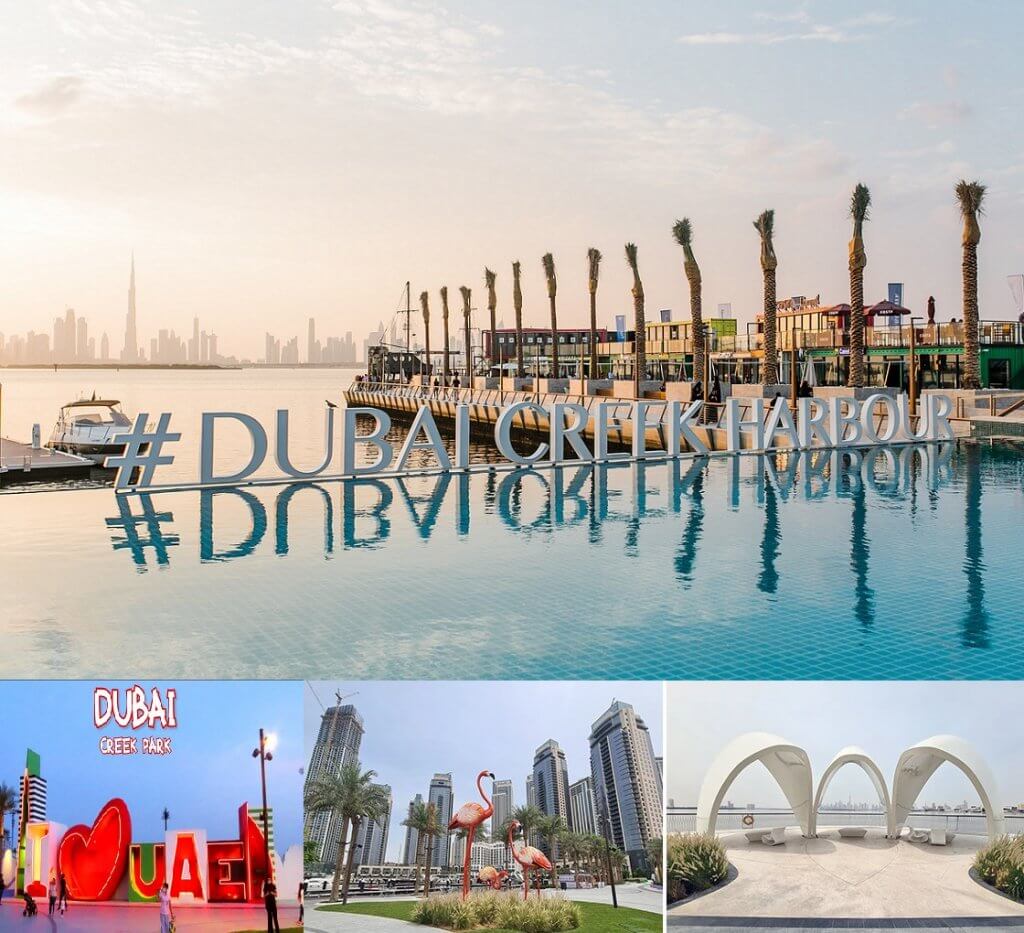 Madinat Jumeirah Souk
You're in a Middle Eastern country. So why not add some Middle Eastern flair to your Instagram feed? It is not a common market. Madinat Jumeirah features conventional Middle Eastern type markets with restaurants and stalls available under the covered wooden arcades. In addition to that, it is a great place to take photos while riding a boat on the canals that give you feelings of Venice. You're allowed to bring a camera, but if you bring a professional photographer and waste a lot of time here, you might be politely warned by management.
The most suitable time to take epic photos in Madinat Jumeirah is morning and afternoon when there aren't many people. Being sitting next to Burj Al Arab here you can take great shots with prominent Burj Al Arab views. 
Google Maps Location – Madinat Jumeirah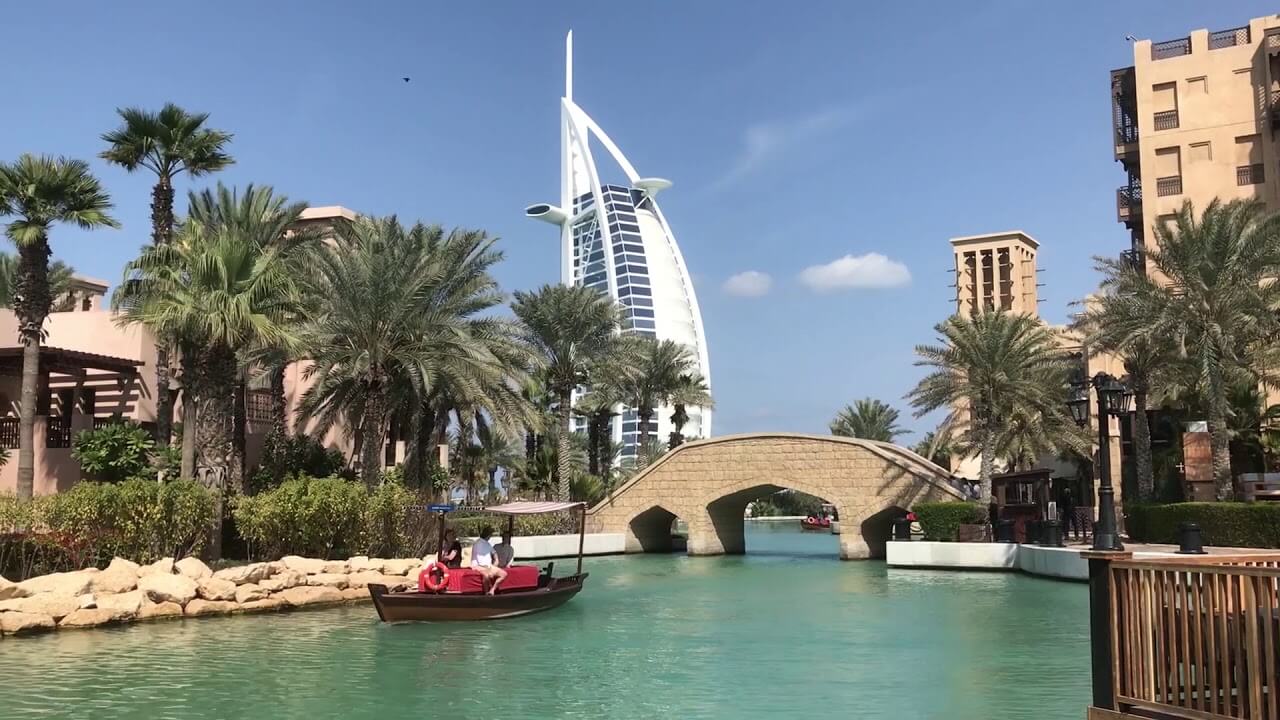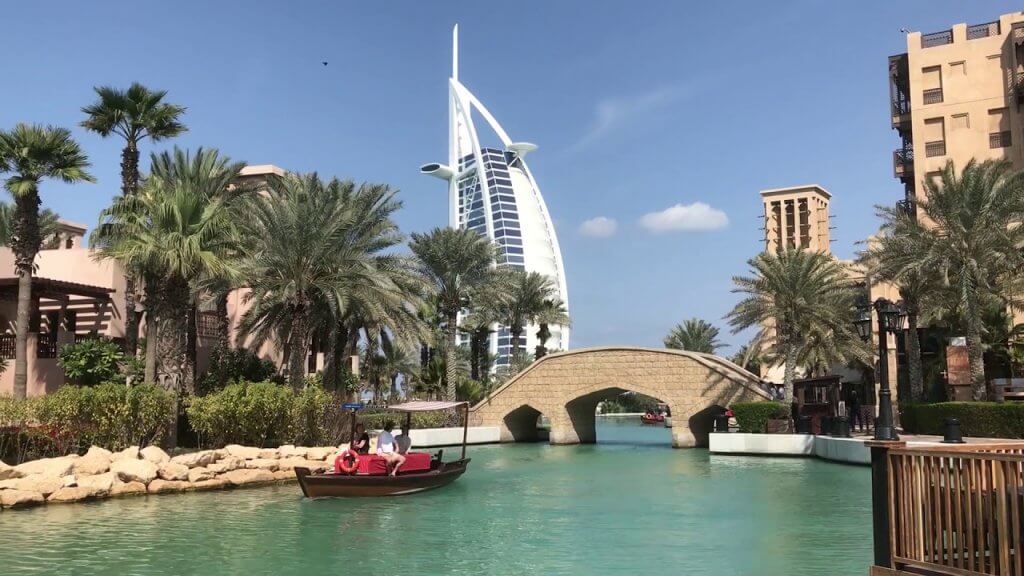 Burj Al Arab
If you've ever searched for luxury Dubai hotels, chances are you already know this lavish hotel. Besides being one of the most popular places in Dubai, it is also famous worldwide for its sail-inspired design. Furthermore, the hotel interior is gilded in 24-carat gold. As outlined by the Burj Al Arab administration's official statements, roughly 1,790 sqm of 24-carat gold leaf was used to decorate the hotel's luxurious interior. Furthermore, Burj Al Arab is one of the few hotels in Dubai with its own private beach. So there is no doubt that when it comes to luxury hotels in Dubai, Burj Al Arab is a fantastic place to stay.
Not everyone knows that Burj Al Arab can be visited without reserving a hotel room. You can get a permit to enter the hotel with a tea reservation. Simply make a tea reservation at any Burj Al Arab cafe and bring the reservation proof. Upon getting there, you're presented with an exclusive table with almost no crowds around, therefore it is infrequent that you end up with unwanted photos at Burj Al Arab. 
Google Maps Location – Burj Al Arab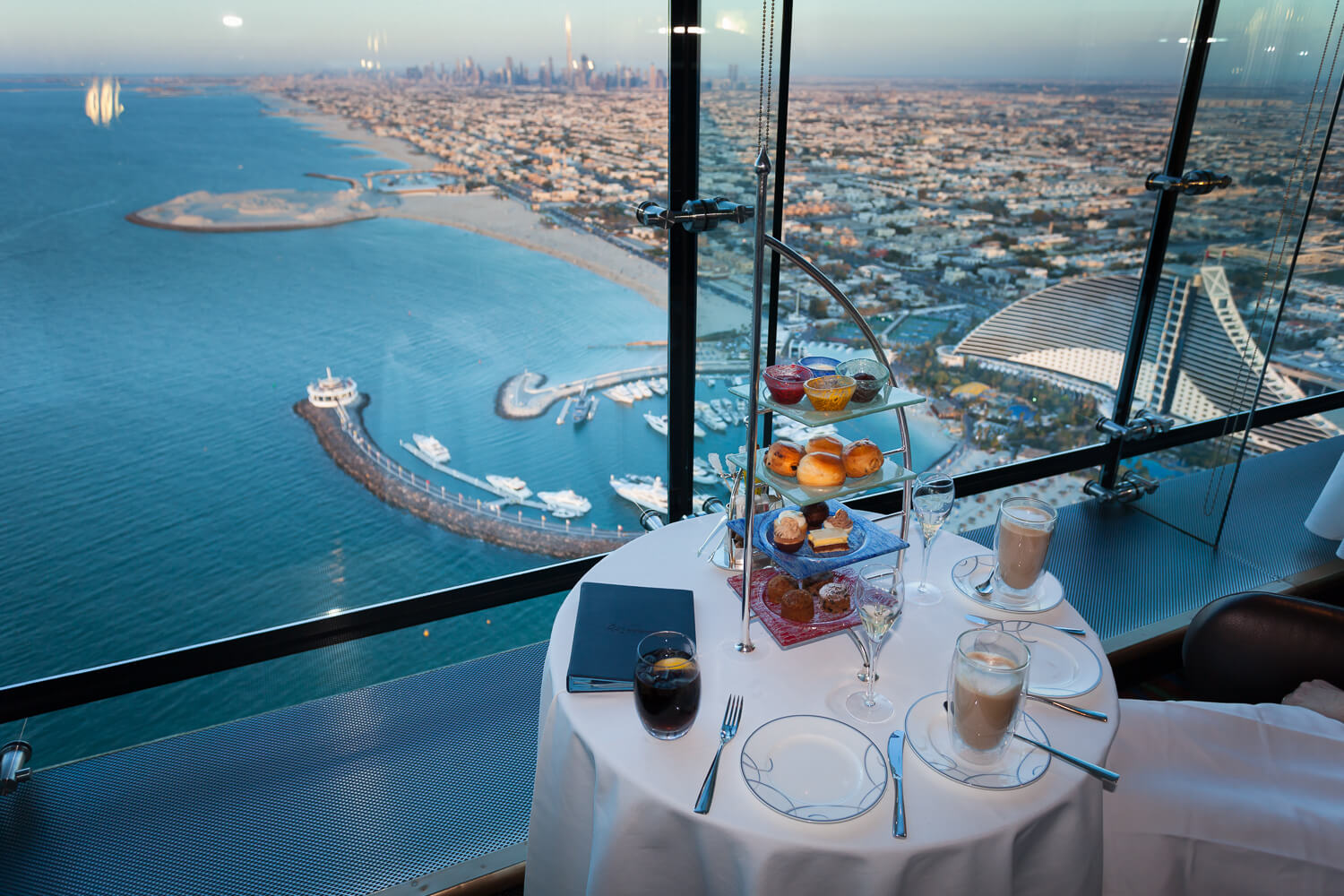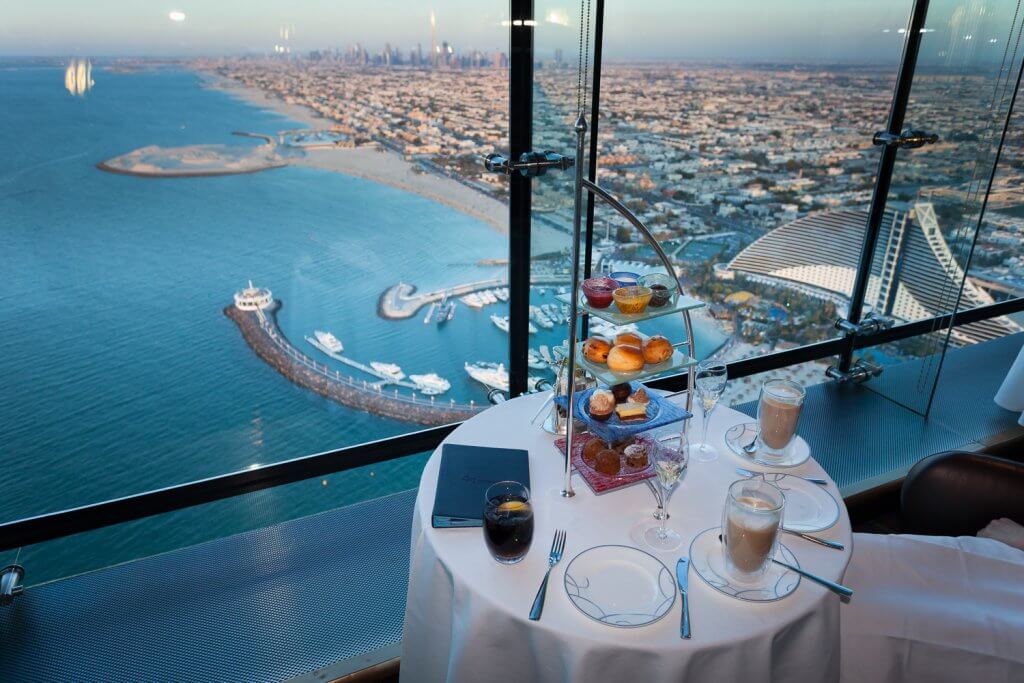 Dubai Desert
For this spot on the list of Instagrammable places in Dubai, it is necessary to take a desert safari tour. This is because you have to get away from the city and participate in several recreational activities. On a Dubai desert tour, you can capture several different types of pictures. Once you're in the desert, you can pose for photos in Arabic outfits in the middle of desert. You can also get shots while riding camels. If you love action photography, you might want to ask someone to take your photos when sand skiing or enjoying a sunset. In a nutshell, there are opportunities for photography with every desert safari tour activity. Desert safari trip cost with hotel transfer varies from 115 to 190 AED depending upon location. Check out this guide to learn more.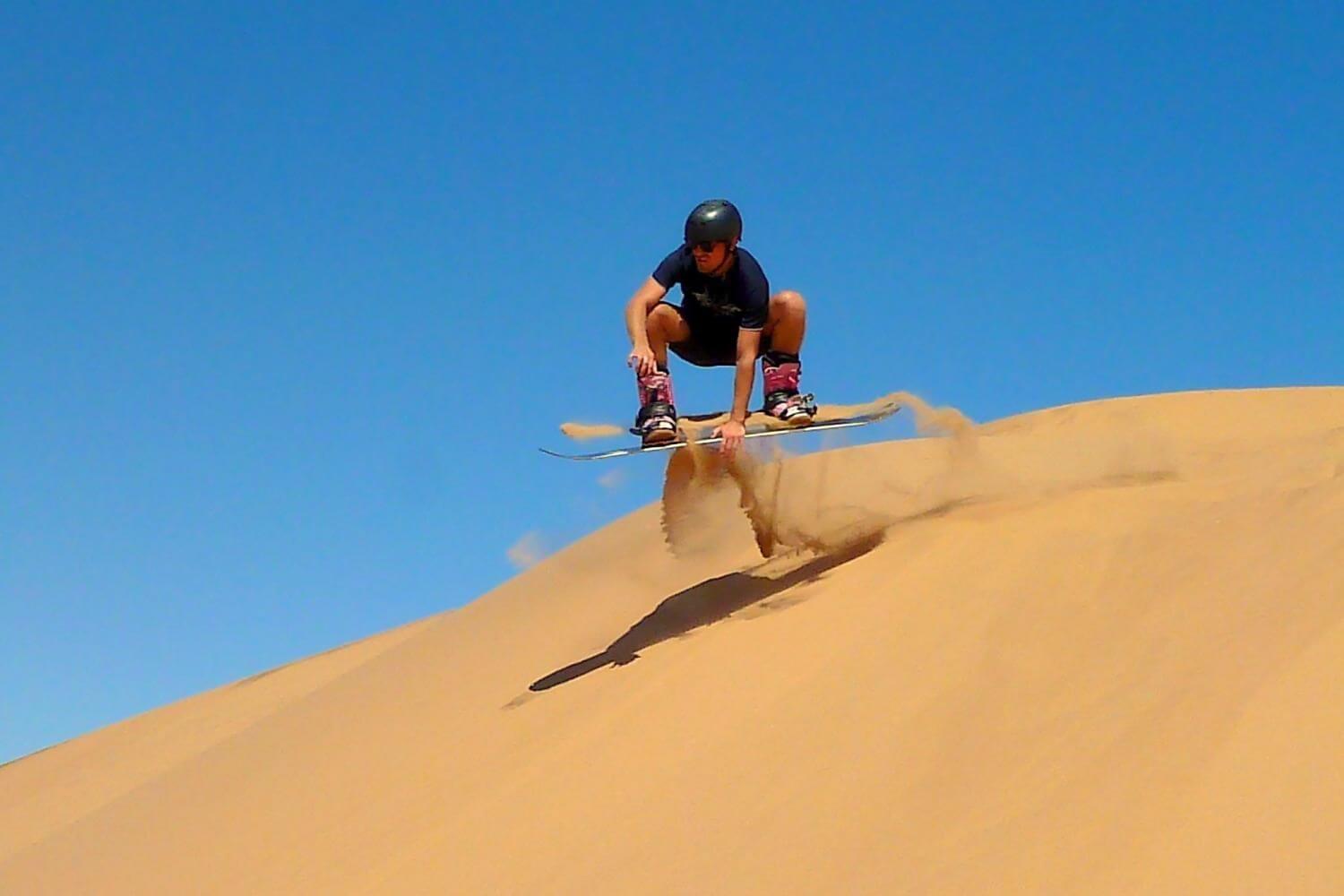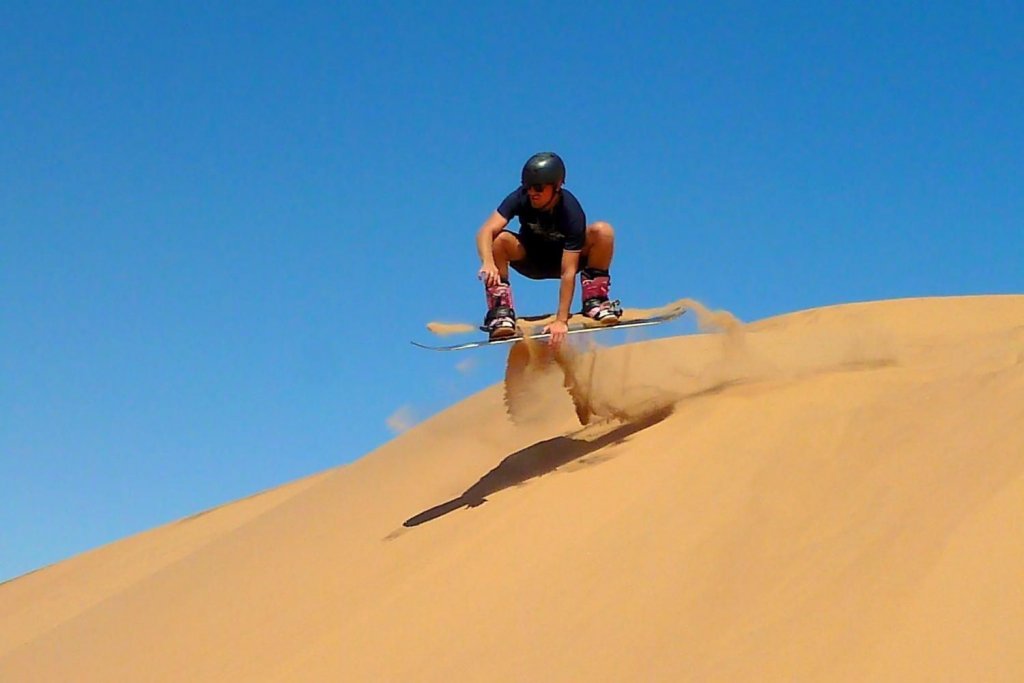 Atlantis 
When searching for the ideal luxury family resort in Dubai, you cannot go further than Atlantis. It's another luxury hotel with its own private beach. Recognized for its numerous high-class amenities and breathtaking views, the Atlantis is an ideal destination for photography. Though you're not allowed to enter inside the Atlantis resort without a reservation (hotel, adventure park or Aquarium anyone), with some creativity you can have magnificent pictures with the Atlantis in the background! To get it done, you've to go to the opposite bay in the newly developed district of The Pointe.
If you have an Atlantis aquarium ticket, take a photo of the lost chambers. Being a major tourist spot in Atlantis hotel, be ready to deal with crowds if you visit during holidays. However, there are several large windows so you have lots of options to photograph underwater.
Google Maps Location – Atlantis
Dubai Frame
As this is the largest frame in the world, you will have spectacular views of Dubai when you are at the top! For that reason, the Dubai Frame should be on the list of Instagrammable places in Dubai. You can take lots of incredible pictures when you're on the Dubai Frame. Your photos will look stunning, especially when you are sitting on its transplant glass. It's amazing to capture 360 views of Dubai city from the Dubai frame. Going on the Dubai frame is also one of the best things to do when you're in Dubai!
This is one of the experiences you are going to cherish for a lifetime, as the views of Dubai city are so breathtaking from the Dubai frame!  
Google Location – Dubai Frame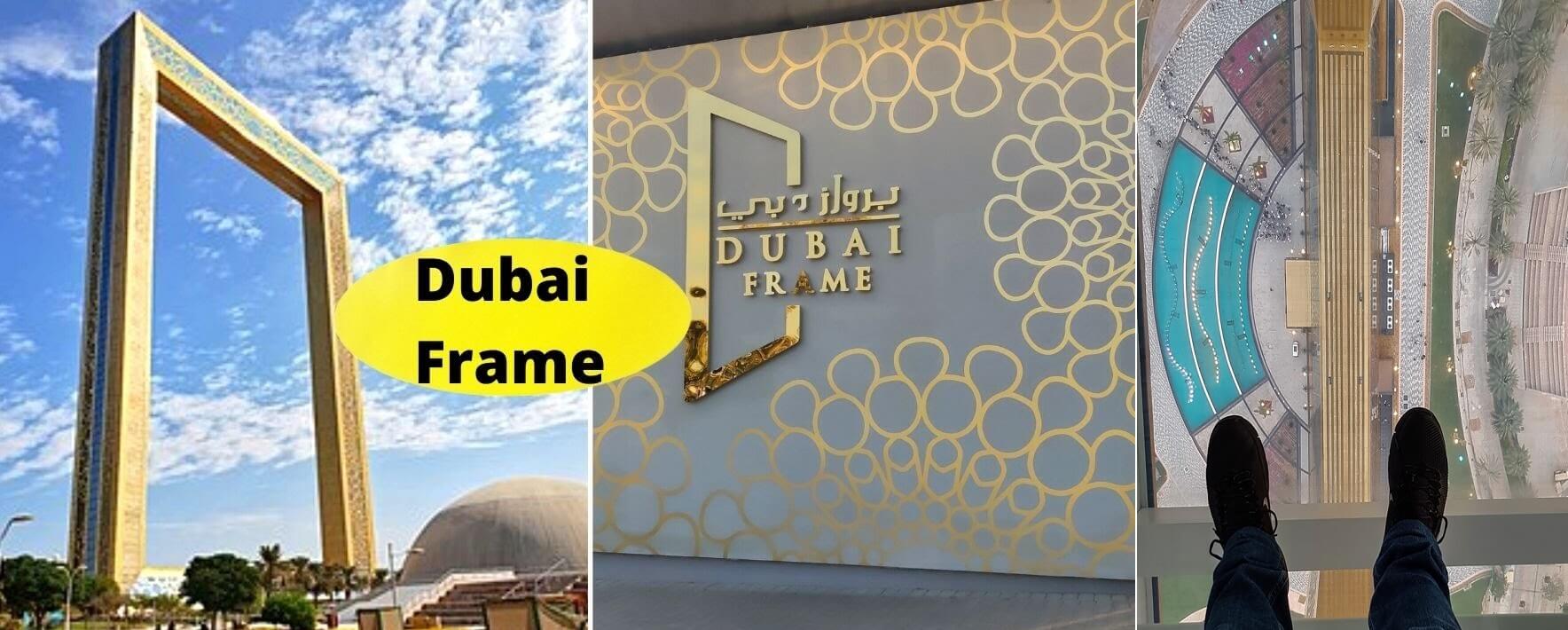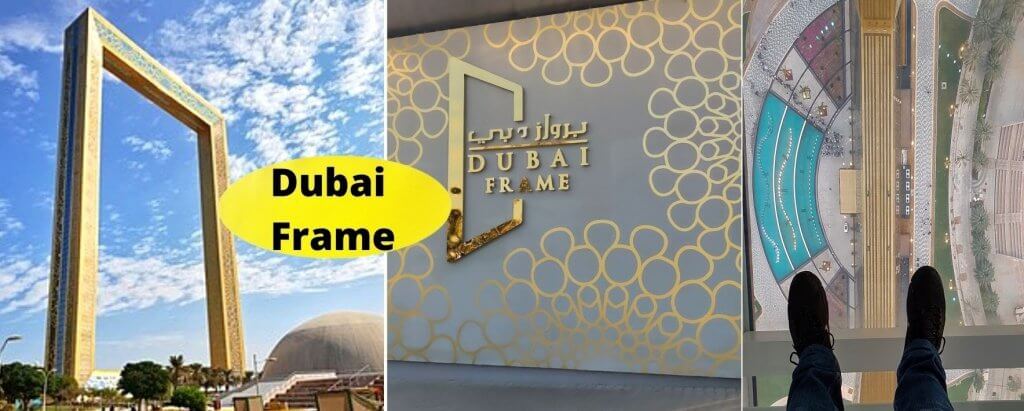 Ras Al Khor Flamingo
Ras Al Khor Wildlife Sanctuary is home to 67 varieties of birds, especially stunning pink flamingos. These three combinations of flamingo definitely make the perfect frame with Dubai's pretty skyscrapers behind. 
Google Location – Dubai Framango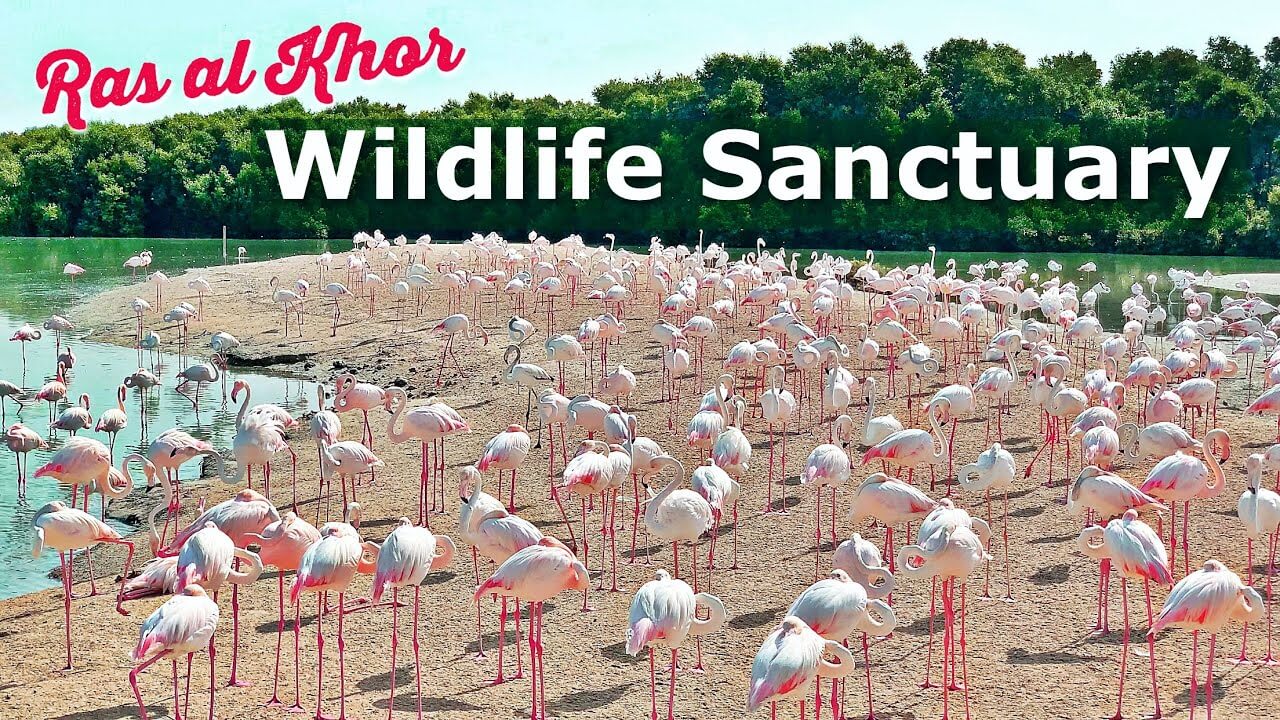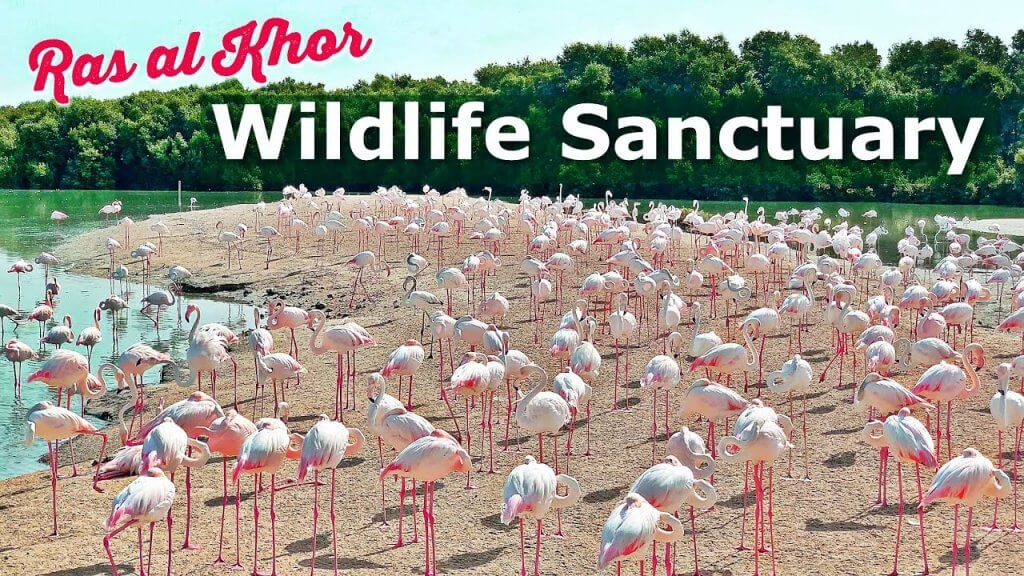 Dubai Marina
There are tall skyscrapers all over Dubai, however for a guaranteed collection of high-end towers, pay a visit to the artificial island, Dubai marina, which is full of skyscrapers, restaurants, dhow cruise and yachts. Dubai marina has several Instagrammable areas. You can have a wonderful shot of the Dubai marina yacht club. Furthermore, the Dubai marina walking route is another one of the best spots in Dubai for photographs. Moreover, lot's of hotels in marina have rooms with a balcony from where you have stunning views of the marina and palm Jumeirah. That's definitely Instagrammable!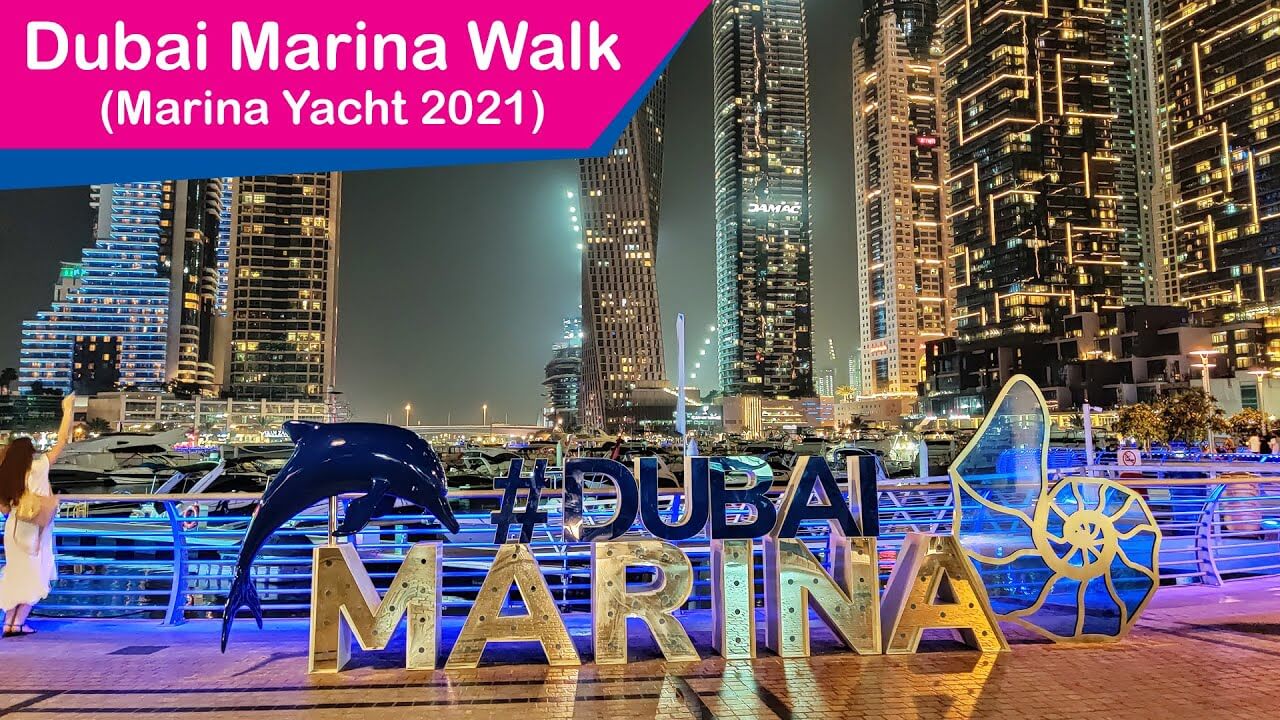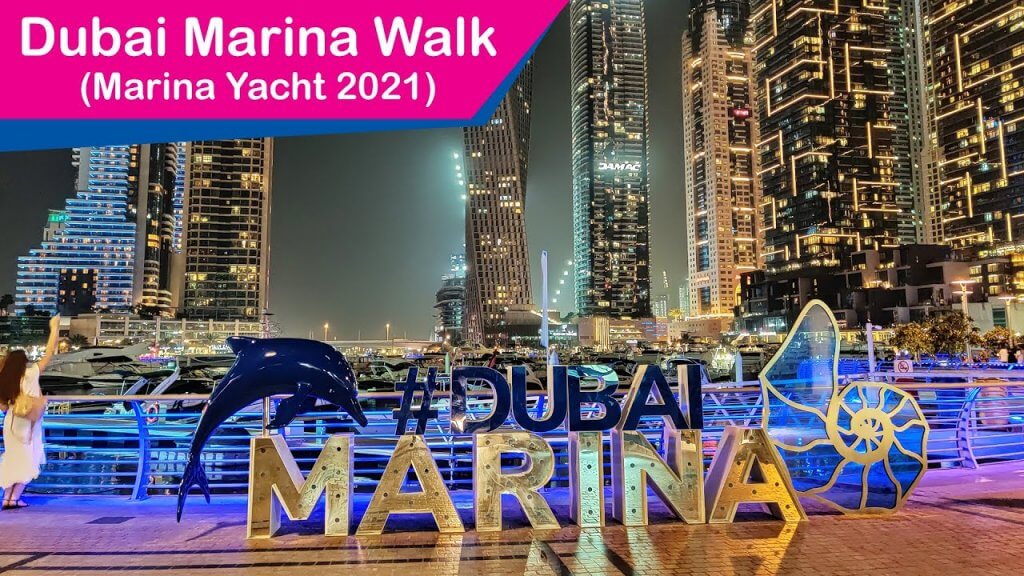 Quranic Park
Quranic park is an exclusive park in the world that features dozens of those plants that are mentioned in the holy QURAN.
Google Location – QURANIC PARK 
Ain Dubai (aka Dubai Eye)
With its 210m tall observation wheel, it provides 360-degree views of Bluewaters Island and nearby areas. You will find lots of great angles to photograph along with a wide open wheel, but a good place to take photos is in front of it at a distance. This angle frames the surroundings flawlessly. This is certainly one of the most Instagrammable spots in the city.
Additionally, you can spin to capture Bluewater Island views, which is also an excellent spot for picture taking. Ain Duba general tickets for an observation cabin will cost Dh130 for adults and Dh100 for children (between ages 3 and 12).
Google Location – Ain Dubai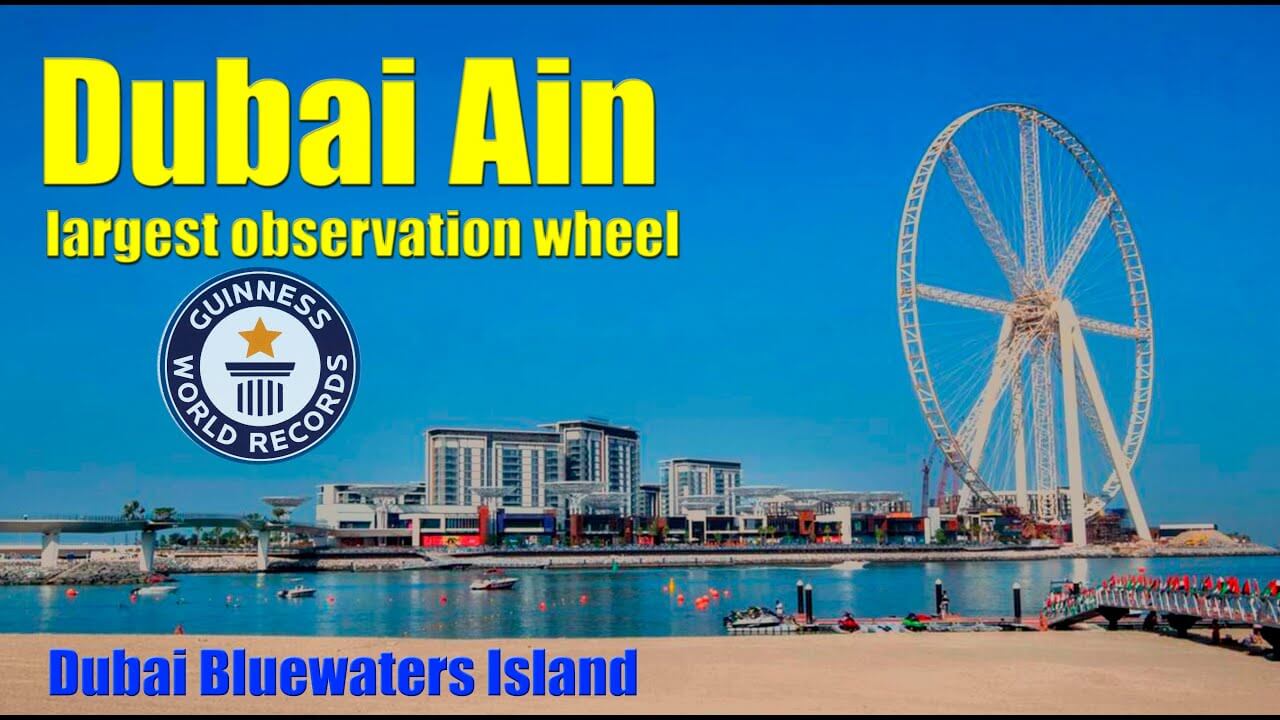 Jumeirah Beach 
There are plenty of beaches in Dubai where you can take stunning photos, but Jumeirah beach has a few advantages that cannot be overstated. From certain areas of Jumeirah beach, you can get a great view of the Burj Al Arab.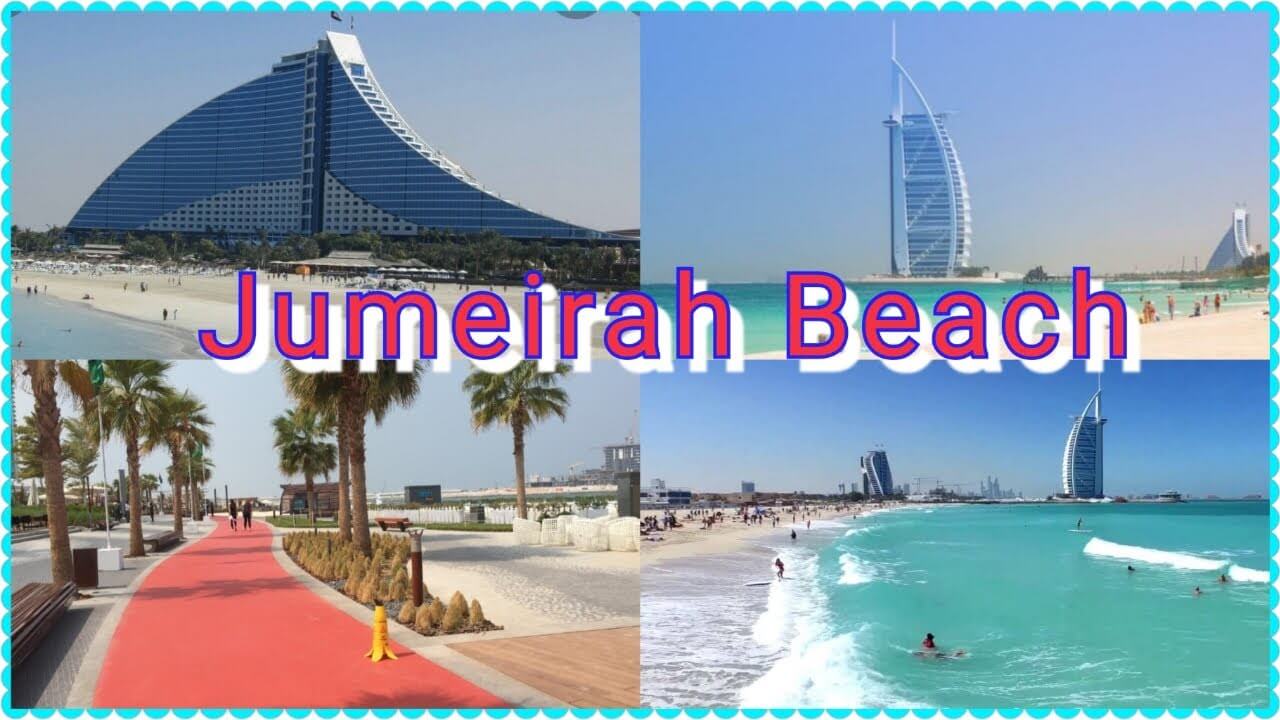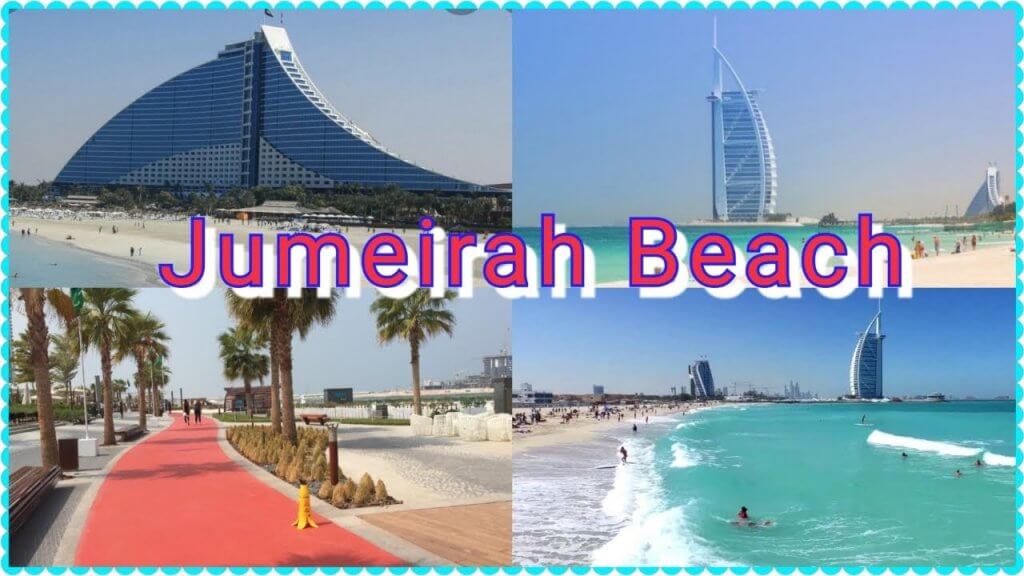 Jumeirah Mosque 
When you have completed your shoot at Jumeirah Beach, you can be prepared for an Islamic vibe to be added to your Instagram post at the Jumeirah Mosque. I consider this mosque to be one of the most Instagrammable places in Dubai due to its stunning and attractive exterior! It's one of the mosques in Dubai where even non-Muslims can visit without permit.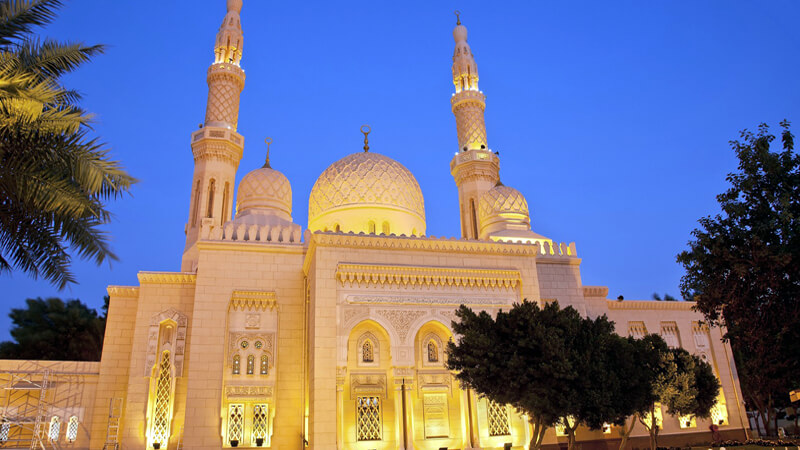 Seasonal Instagrammable Places
Even though the following are also the best destinations for photography, these are open in particular seasons.   
Dubai Miracle Garden
As the name suggests, Dubai Miracle Garden is a park dedicated to plants. The most appropriate place for photos in Dubai Miracle Garden is in front of the Emirates A380 plane. By doing this, you can capture both the Dubai Miracle Garden landscape and this spectacular furnished Airbus in a single photo. This huge A380 Airbus is installed with more than half a million fresh plants. Apart from the A380 Airbus, the park has other spots where It is possible to take photos of yourself with the colorful plants and flowers. Moreover, in the Dubai miracle garden you won't only enjoy the views, but also desirable scents. Capturing pictures at the Dubai Miracle Garden is indeed fun!
There are many delightful colors because of the flowers and plants. Also, every time you visit the Dubai Miracle Garden, there might be something new for you. This is because it brings new plants and flowers from around the world. 
Entry tickets to the Dubai Miracle Garden cost you 40 AED for adults and 30 AED for kids between the ages of 3 and 12. 
Google Maps Location – Miracle Garden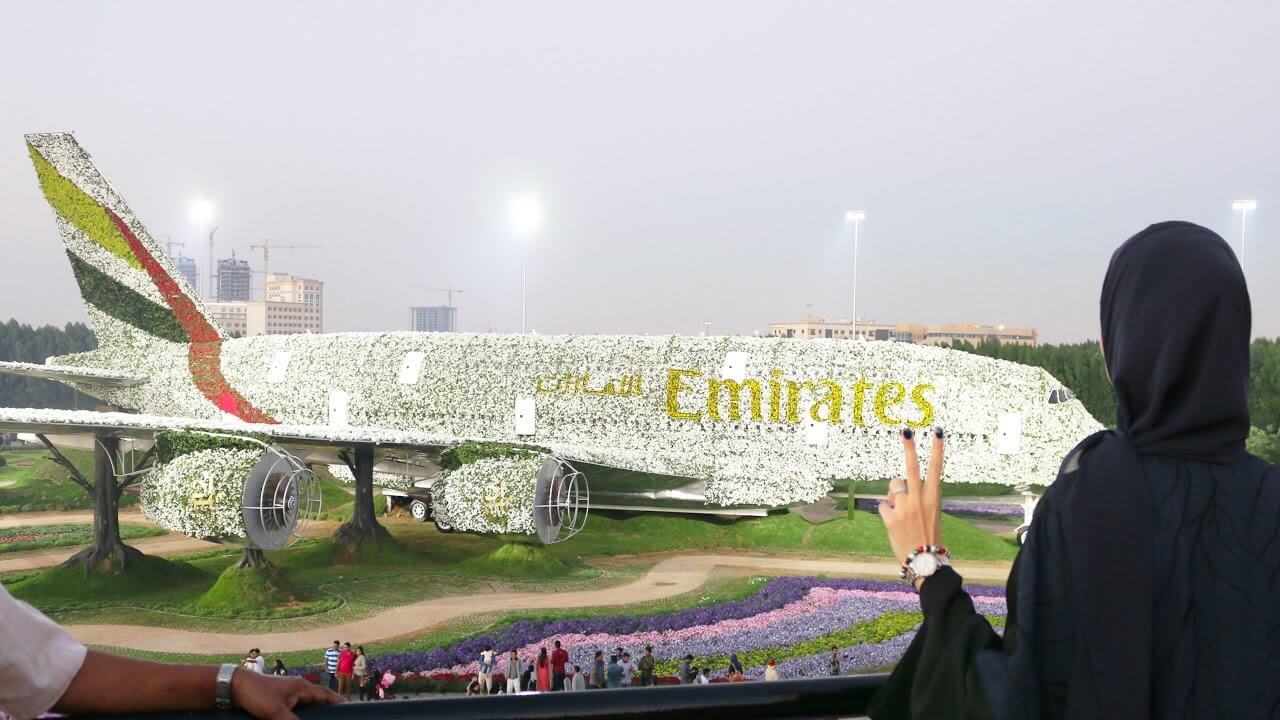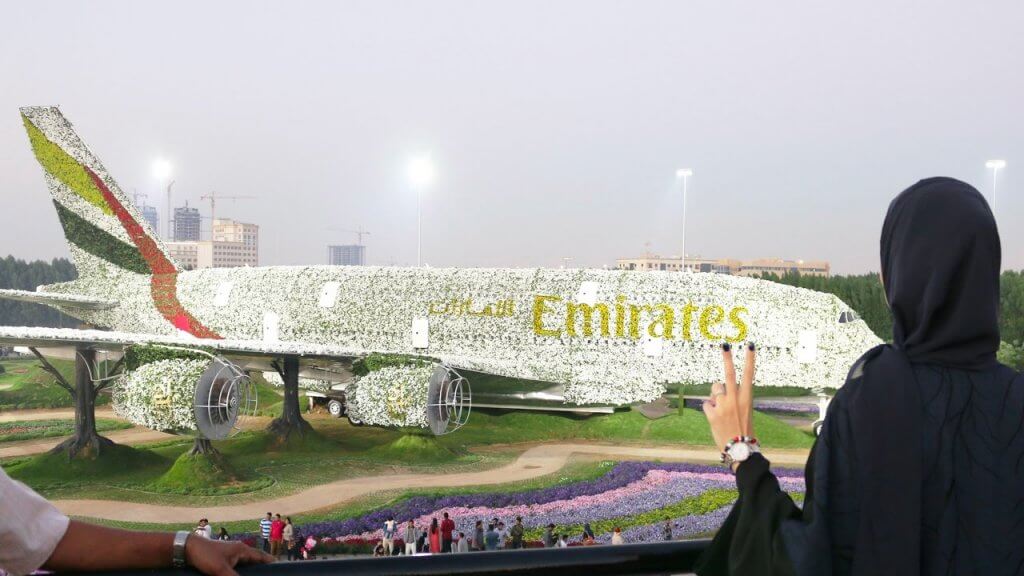 Global Village
It is the largest of its kind in the world, with a focus on 90 different countries' heritage at a single location. Loaded with outlets from each participant country, Global Village attracts visitors from several countries. It ranks among the busiest markets in Dubai when open. The colorful entrance of Global Village as well as the colourful pictures of 90 countries are perfect to make your friend jealous. In addition, it's an excellent place to buy heritage items in Dubai or at least spend an evening exploring all the shops filled with culture items. 
Google Location – Garden Glow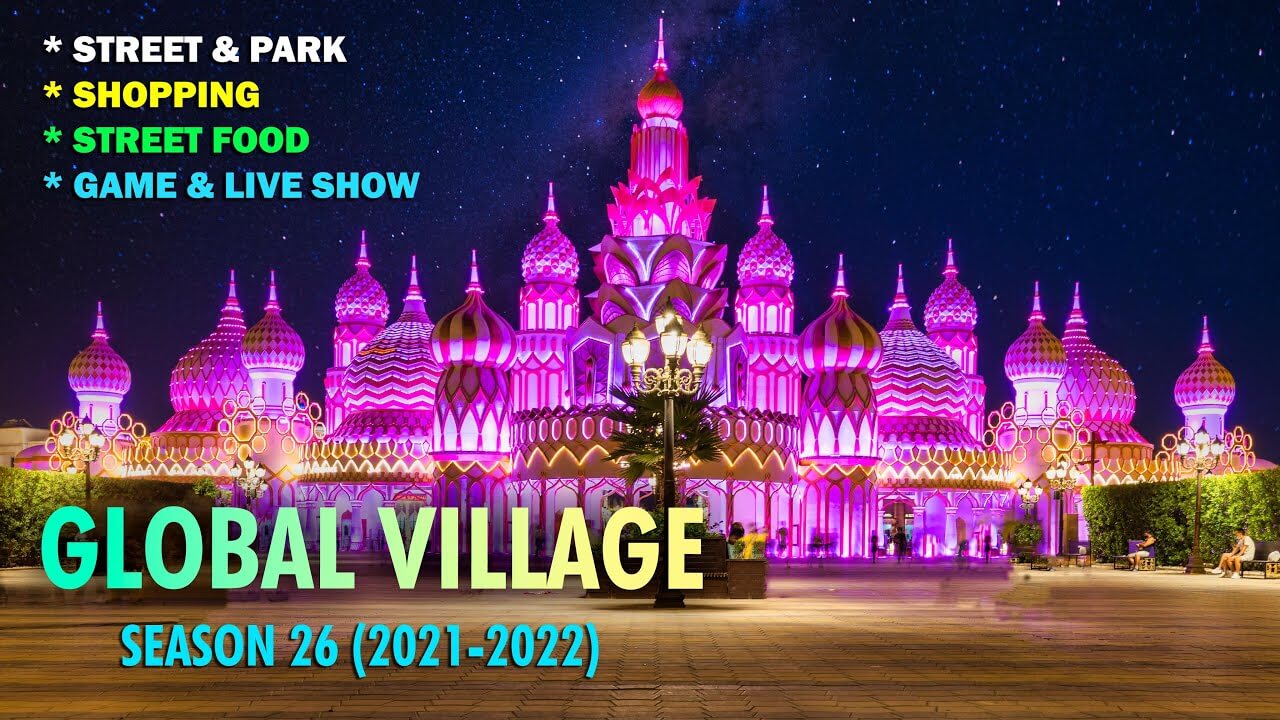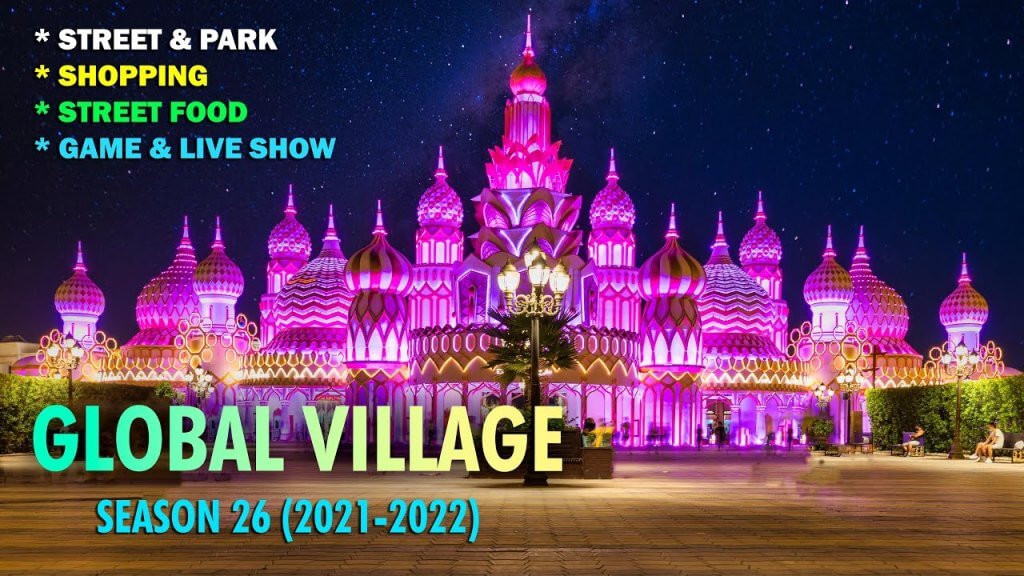 Dubai Garden Glow
Every season, Dubai garden glow has another theme. So whenever you return here, the Dubai garden glow will certainly shock you again!
Google Location – Garden Glow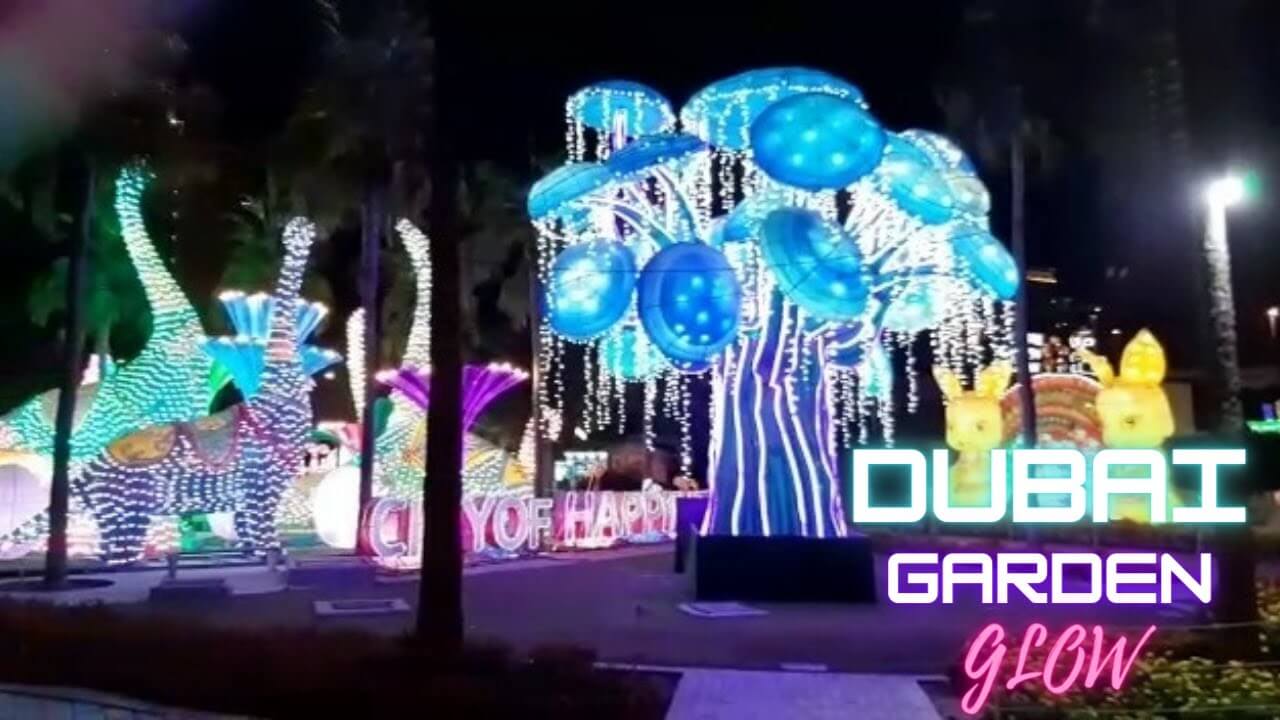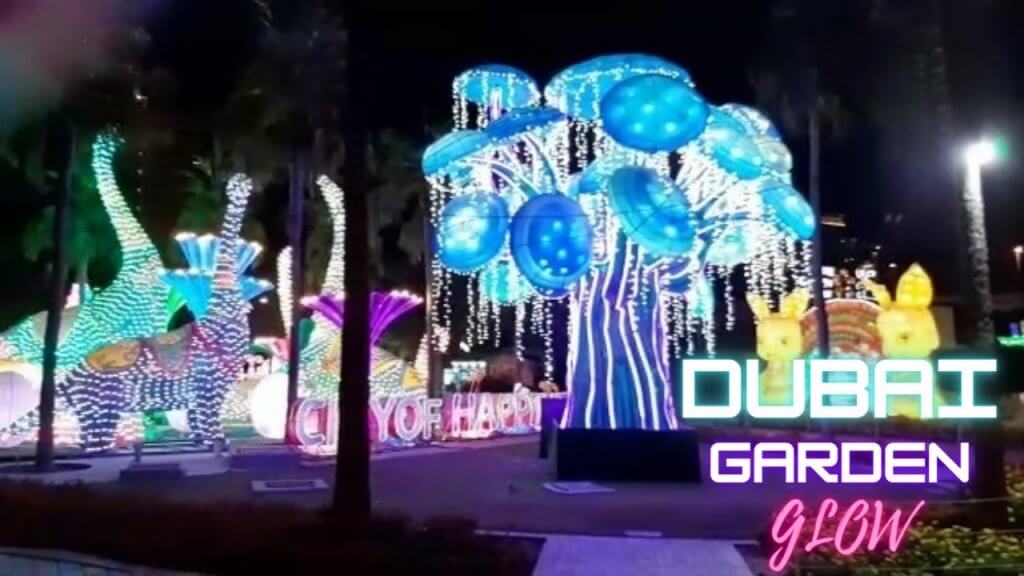 AL Qudra Lake (aka Love Lake)
The last of the Instagram photo locations in Dubai is Al Qudra Lake. It is amazingly picturesque and one of the less visited places in Dubai because of its distance from Dubai city. For that reason, I keep it at the bottom of my list to ensure it remains accessible throughout the year. Here you will find three very large lakes with heart shapes.
If you're heading to Al Qudra lake to take photos, I'd suggest wearing something that highlights you from the desert. For example, you can wear something white and black to look extraordinary.