Originally posted 2022-03-09 15:45:31.
Updated: 7 July, 2023
Over the past two years, several countries have slowly begun to open their borders to international travelers, including those who are traveling from the United Arab Emirates, after being kept in their homes for more than two years. Since a number of countries have reduced their restrictions on UAE resident visas, vacation plans do not seem too far away. As a matter of fact, international travel contributes considerably to a country's economic growth. Thus, it has become necessary for many countries to lift Covid-19 restrictions. As a consequence, these countries have adjusted themselves in order to benefit from the economic benefits of tourists choosing to spend their holidays in their respective countries.
Oman
Oman is one of the neighboring countries to the UAE and has both elegant modern structures as well as centuries-old street markets. It is one of my favorite countries in the middle east, where mountains surround its land and there are some unexplainable caves and wadis. The Sultanate of Oman is a great escape for residents of the UAE, who are interested in hiking, seeing dolphins and playing with them, or even just cruising along its beaches. As a matter of fact, it is widely believed that humans have lived in Oman for at least 106,000 years, which makes it one of the oldest countries that have been inhabited by humans ever. Although the government of Oman is strict when it comes to impolite visitors, travelers who adhere to the country's rules will find this nature-rich country to be a fascinating place. I recommend looking at Musandam, Salalah, Wadi Bani Khalid or Muscat during your next holiday if you are considering traveling to Oman.
Though a proper Oman visa is required to visit most parts of the country, UAE residents and visitors with valid UAE tourist visas are eligible to visit Musandam Dibba. This is done with just an entry permit. You can get the permit by booking a hotel in the Musandam Dibba area or a cruise trip. For other border areas, UAE residents can get a visa on arrival regardless of nationality and passport. For more information with regards to cruise booking, you can ask this musandam dibba cruise operator.  
Quick Facts: 
Flight Duration: 90-minutes
Vis Requirements: Now all UAE residents can get visa on arrival.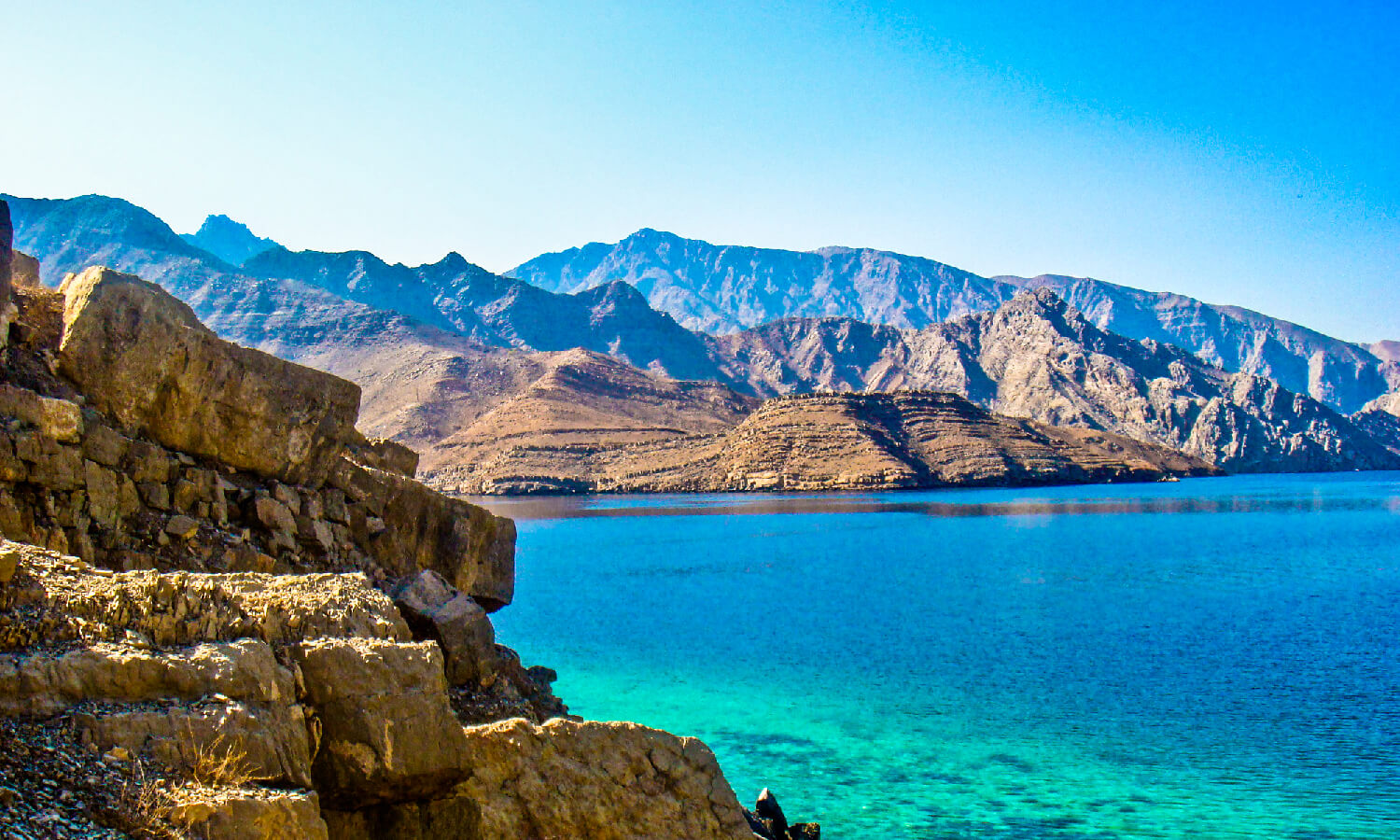 Azerbaijan
Do you know that Baku, Azerbaijan's capital, is often compared with Dubai because of its extravagant structures and its enthusiasm for gold? On the other hand, when comparing Azerbaijan's daily expenses to those of the UAE, you'll find that they're nearly half. Approximately 350 mud volcanoes are located in the country, which makes it the country with the most mud volcanoes on the planet. In addition to grand palaces, medieval mosques, luxury seaside resorts, and a skyline filled with contemporary towers, it is filled with numerous other natural and man-made attractions. With the combination of East and West culture along with influences from Middle Eastern, Russian and Turkish cultures, Azerbaijan has a very friendly and welcoming attitude toward tourists.
Geographically, Azerbaijan borders the Caspian Sea in the east, Iran in the south, Armenia in the west, and Georgia and Russia in the north. It is not surprising to see Russian style buildings here since Azerbaijan was a Soviet republic until 1991. During your trip if you meet with Azerbaijan's native people, expect lengthy and warm greetings and politeness. In Azerbaijan, there is a low rate of aggressive crime, which is one of the reasons why it makes an ideal destination for solo female travelers.
Quick Facts: 
Flight Duration: 3-hours
Vis Requirements: Almost everyone can get visa on e-visa.
Georgia 
The combination of Asian and European cultures in Georgia makes it a country worth visiting. Since the UAE Residents are able to obtain an on-arrival visa, Georgia has become one of the most popular holiday destinations from the UAE. Since independence in 1993 from the Soviet Union, it has become one of the world's most lucrative countries. Historically, Georgia served as a link between the Middle East and Europe, giving Georgian cuisine a unique blend of Mediterranean and Middle Eastern flavors. The Soviet Union built Georgia, which has many Russian-style buildings, but Old-Tbilisi is irresistible. Old Tbilisi is home to the Peace Bridge, Mother Georgia, Narikala Fortress, Freedom Square, Anchiskhati Basilica and the Theater Clock Tower.
In addition to historical attractions, Georgia has something special to offer for hiking- the stunning country is home to the Caucasus Mountains, which connect the Black Sea and Caspian Sea. Even in summer various areas of the Caucasus mountains are covered with spectacular snow-capped glaciers, crystal clear rivers, and lakes, making it a perfect spot for walking and trekking. If you're looking for affordable Georgia tours, check out Georgia tour packages here to make your trip cost saving.  
Quick Facts: 
Flight Duration: 3 and half-hour
Vis Requirements: Regardless of passport, all UAE residents are eiligible for visa-on-arrial.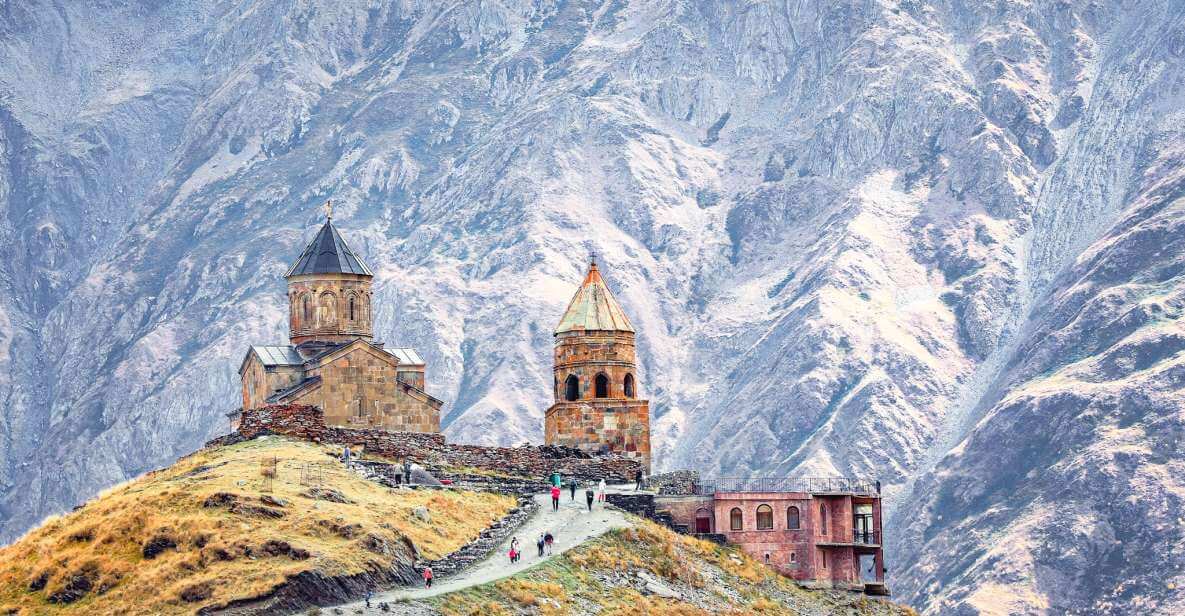 Maldives 
Being situated just a four hour flight, every person dreams of escaping to the Maldives. Its stunning corals, fascinating local culture and pristine beaches outside big hotels catch millions of visitors' attention. Losing your way on the stimulating islands of the Maldives is the definition of a relaxing getaway. In the Maldives, you can find some of the world's most fun-filled vacation resorts. With adrenaline-rushing water sports, the Maldives has excelled in attracting tourists from around the world. The country contains 1,200 small coral islands and sandbanks. From a solo traveler to a married couple, the Maldives has something for everyone. Some of the renowned islands are Male, Fuvahmulah taking you to pre-Islamic stupas, the Maafushi, Eydhafushi and Vaadhoo Island.
The country has a pleasant climate throughout the year which makes it an ideal choice for a beach vacation. Think of stumbling out of bed amid palm trees, an azure blue sea and spotless soft white sand. Each and every angle seems to be the ideal viewpoint to take perfect pictures. Getting to the Maldives from the UAE is easy due to several direct and transit flights. Once you're in the Maldives, you're guaranteed to experience one of the most memorable trips of your life.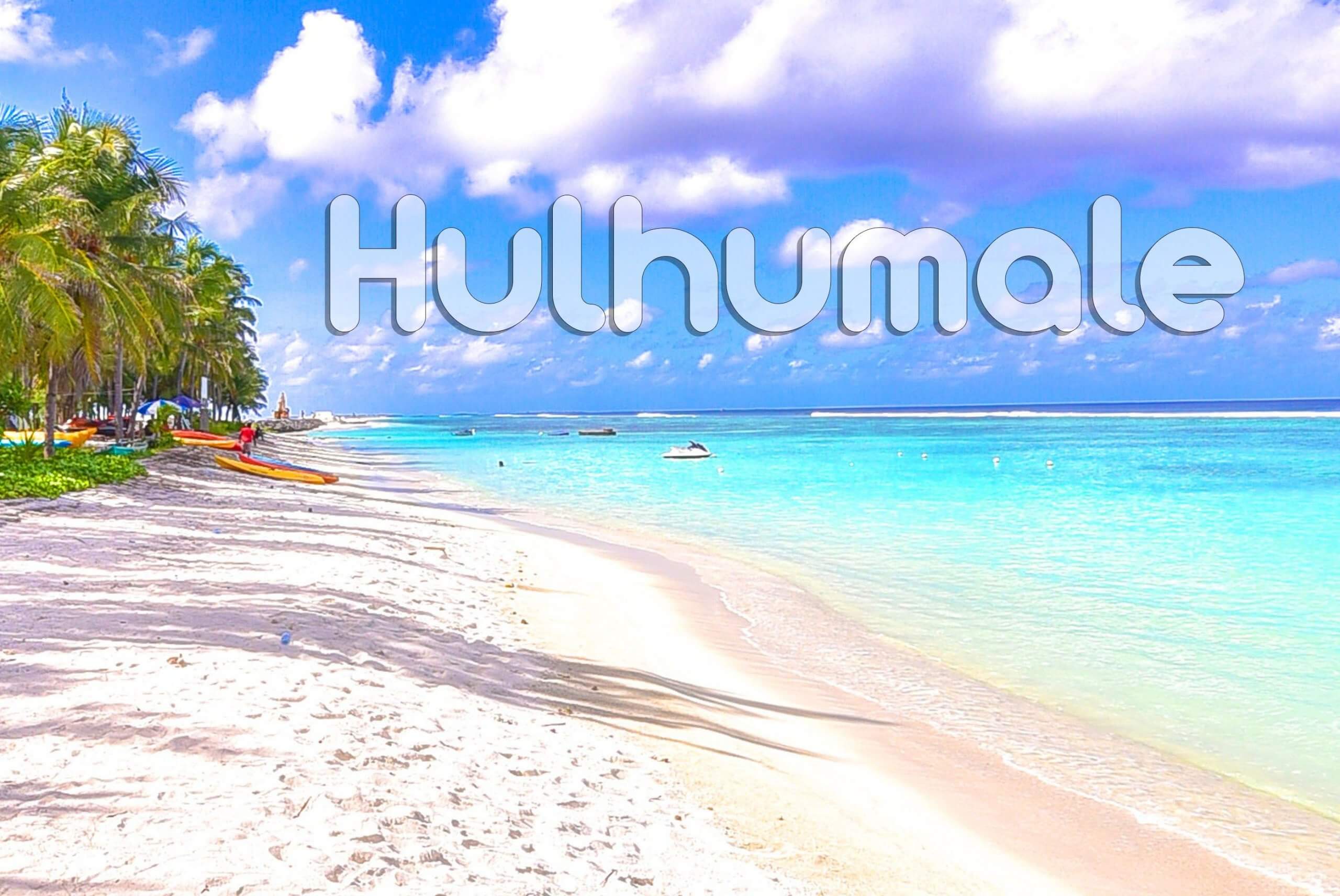 Quick Facts: 
Flight Duration: 4 and half-hour
Vis Requirements: Regardless of passport, you can get visa-on-arrial.
Armenia
Abundant cultural heritage, ancient Christian sights, attractive scenery and scrumptious cuisine, along with a friendly visa policy make Armenia an appropriate country for UAE residents. Armenia borders Georgia in the north, Iran south, Turkey west and Azerbaijan in the east. It's widely believed that Armenia was the first country to legally adopt Christianity. So prepare yourself to explore the oldest churches and monasteries. Just in case you don't have much time to spend in Armenia, check out the Tatev monastery. Despite possessing all these enjoyable activities, Armenia remains unspoiled by mass tourism. Armenia is renowned for its rich nature and thick forests. The country capital Yerevan has several appealing buildings and places such as the Republic Square, the Opera house, Cascade and  various parks, etc. When you're in Yerevan, watch the fountains at Republic Square. Aside from that, Armenia has numerous national parks and reserves such as Dilijan National Park or the Khosrov Reserve. The major problem is communication because the Armenian language is fairly complicated.
It is true that Armenia has a pleasant climate throughout the year. Summer is the most convenient time to visit it. In terms of budget, Armenia is a relatively inexpensive place to visit for UAE citizens.
Quick Facts: 
Flight Duration: 3 and half-hour
Vis Requirements: Emirati passports do not need a visa to enter Armenia. Other national depends. Go to this link to check against your passport.
Turkey
There is no country that deserves to be referred to as the gateway to the West from Asia more than Turkey. Being located between Asia and Europe, Turkey is one of the countries that has everything for tourists. Turkey's capital Istanbul is a stunning coastal city with a historic heritage. Other than Turkey, none of the non-European countries has that many Bazinteen era buildings. The European side of Istanbul has the endless historical attractions of the Bazinteen Empire. Regrettably, at the moment, the UAE has some political issues with Turkey, but it doesn't impact UAE residents who travel to Turkey. In fact, Turkey is among the most popular destinations for UAE residents.
For the nature lover, Turkey has a wide range of landscape destinations. Landscapes of Cappadocia, Patara and Kleopatra beach provide best quality nature scenery. Over 1300-year-old Turkish cuisine won't let you stick with just one food item if you're the type of food lover you are. Be sure to try corba -a delicious soup, kumpir- baked potato, kofte -meatballs, kebab and baklava. Those who are coffee lovers should not miss Turkish coffee. It's powerful and tastes delicious. Historically, Turkish people have socialized in coffeehouses, similar to the Middle East and South Asia. If you wish to experience Turkish culture, I endorse you opt for private tour packages. Over the last few years, Turkish currency has been de-valuing so even private guided tours wouldn't cost you much. 
Quick Facts: 
Flight Duration: 4 and half-hour
Vis Requirements: If you hold a valid visa or residence permit from any Schengen country, US, UK, or Ireland, you can apply online at www.evisa.gov.tr For a Turkey eVisa, either apply via the official Consular Procedures or visit Natvisa.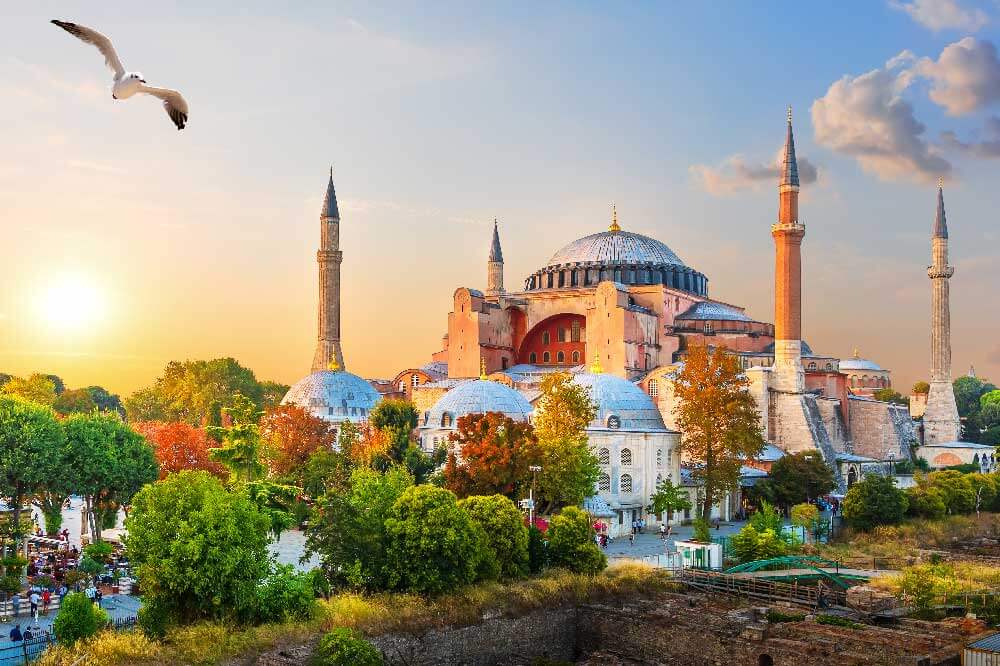 Saudi Arabia 
Despite the convenience of a one-hour flight from the UAE, Saudi Arabia has been overlooked by UAE travelers. It's true that Saudi Arabia's cities such as Makkah and Madina are loaded with Islamic sacred places. Saudi Arabia has developed tourist attractions for entertainment lovers in other parts of the country. In fact, the Jeddah tower which is supposed to be 3,281 ft (1 km) high will outrank Burj Khalifa upon completion. Apart from modern skyscrapers, now several tourist activities such as desert safaris, water sports, theme parks, food tours etc are also organized in Saudi Arabia.
So, those days are no longer when UAE residents mostly travel to Saudi Arabia for Umrah and Hajj etc. Furthermore, with time, the Kingdom is getting more flexible with non-Muslim travelers. Although it is one of the strongest Muslim countries in the world, it still follows some stick policies. For tourists in Saudi Arabia, particularly non-Muslims, the biggest concern is to respect its moral values. A large number of people, including tourists, have been punished by the Kingdom in the past. However, in recent years, the Saudi King has introduced lots of flexible rules for tourists. The good news is that as long as you adhere to Saudi rules and customs and don't commit any serious acts against Islamic values, you'll be in safe hands.
Note: If you're planning to go to Saudi Arabia to perform Umrah, I suggest you check out this Umrah tour operator. The company offers various packages from the UAE by road and flight as well. 
Quick Facts: 
Flight Duration: 3 and half-hour to MAKKAH
Vis Requirements: UAE residents need a Saudi visa based on their nationality. GCC citizens, including UAE nationals, can enter without a visa and use National ID cards. Good thing is now Saudi Arabia eVisa allows multiple entries to UAE residents for 1 year from the date of issue.
Pakistan
If there's any unfortunate country with lots of undesirable media coverage, it's Pakistan. You can count on me for one thing: western media portray Pakistan inaccurately. It's true that just like any other country, Pakistan also had some law and enforcement issues in bordering parts of the country. But accusing Pakistan of each blunder in nearby countries is rubbish.
Isn't it rubbish that Pakistan alone can defeat NATO in Afghanistan and the 700K Indian army in Kashmir with just a few thousand militants?
Anyway, until 2018, Pakistan didn't pay much attention to tourism. Luckily, Pakistan's current government led by the captain of the 1992 cricket World Cup winning team, Imran Khan has been doing a tremendous job attracting international tourists. Those international tourists who've been into Pakistan proudly call Pakistan the Land of hospitality. Despite lacking a tourism hub, Pakistan has few things to keep visitors entertained. Pakistan brings together historical structures, a beautiful green landscape, high mountain hills, untouched beaches and even the cold desert. On top of all, hospitable locals will be glad to help you. The federal government of Pakistan not too long ago managed to make it easier to visit Pakistan by introducing an eVisa. Considering that the current government is ruled by a strongman whose ambition is to boost tourism to Pakistan, criminal activity against visitors is rare. Visit Pakistan's northern regions such as Naran & Kaghan valley, Hunza and Swat if you are considering visiting. Thankfully, from UAE, it's now easier to reach Pakistan's northern areas with the Pakistan Airlines new direct flight from Dubai to Gilgit.
Additionally, This Kaghan valley tour operator based in Islamabad could help you in organizing your north Pakistan trip by road from anywhere in Pakistan.  
Quick Facts: 
Flight Duration: 3 and half-hour to Islamabad
Vis Requirements: Pakistan has recently introduced e-visa. Apart from that, now many countries citizens get visa on-arrval. I suggest you head over to this link to check your eligibility.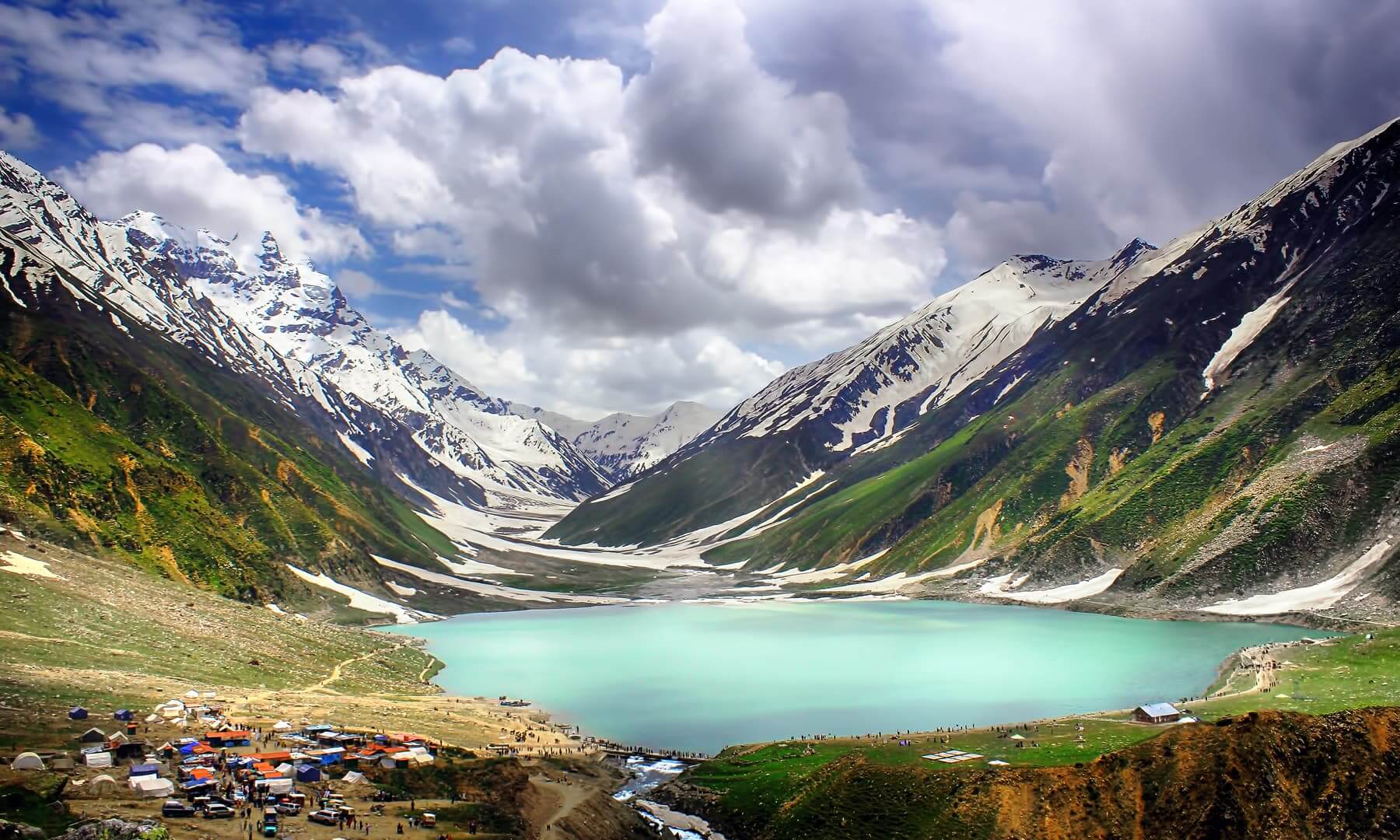 Egypt
With more than 7,000 years of history, ancient architectural wonders, interesting myths, amazing culture, and tasty food, it's no surprise Egypt is the hottest country to visit from the UAE. Egypt is also renowned for the Pyramids, the Sahara Desert, and the Nile River. Additionally, Egypt is widely known for its entertainment-oriented nature. Since Egypt was penetrated by several world-class imperialist powers in the past, the combination leftovers of those empires creates an exciting combination. Most of those superpowers' remnants are in Cairo, the country's capital. The Pyramids of Giza and Nile River cruising are two famous attractions in Cairo. Like the UAE, substantial areas of Egypt contain desert landscapes. The legendary Sahara desert also lies in Egypt. However, like many other developing African and Middle East nations, Egypt is also turning its unoccupied desert into modern tourist sights to attract more international vacationers. Recent $1 Billion worth of the Grand Egyptian Museum will likely be a game-changer for Egypt tourism because it is considered to be the world's largest archaeological museum, which means history enthusiasts will discover Egypt's thousands of years of ancient culture under one roof.
Egypt is one of the few African countries with a resort town – Sharm El-Sheikh. The entire Sharm El-Sheikh coastline is packed with high-end resorts, restaurants, and nightclubs. Moreover, the area is endowed with crystal clear water and extensive coral reefs, making Sharm El-Sheikh a popular snorkeling and scuba diving site in Egypt.
Quick Facts: 
Flight Duration: 3-hour and 45-minutes to Cario
Vis Requirements: Egypt permits GCC citizens to enter visa-free, whereas UAE residents of other nationalities may require an Egypt e-visa for visiting.
Sri Lanka
Another dream and easy to access destination for UAE residents, Sri Lanka is a tropical island nation located next to the Maldives. Due to its wonderful marina & wildlife, sunny weather conditions, and attractive seashores, Sri Lanka is often referred to as the 'Wonder of Asia'. This small island of Sri Lanka is also renowned for its abundant biodiversity, cinnamon production, and tea exportation. If you wish to experience a safari within a four-hour flight from Dubai, Sri Lanka won't spoil your plans. Large elephant- and leopard-filled national parks, like Yala, Minneriya, and Udawalawe have almost everything for wildlife enthusiasts.
In terms of water sports and tropical beaches, Sri Lanka is an excellent alternative to the Maldives. It is impossible for it to offer everything Maldives offers. However, it's ideal for UAE residents and honeymoon hunters who couldn't visit Maldives due to expensive resorts. As soon as you land at Colombo airport, be prepared to meet smiling and well-mannered people. In Sri Lanka, marine life continues to flourish throughout the years. From dolphin watching to scuba diving, or even surfing, Sri Lanka can prove itself as an outstanding vacation destination. When exploring Sri Lanka, it's better to book a private taxi. As a result of the recent covid crisis, Sri Lanka is currently suffering through a major economic downturn.
Quick Facts: 
Flight Duration: 4-hour and 45-minutes to Cario
Vis Requirements: No matter what passport you have, you can get Sri Lanka e-visa.
India 
With a population of 1.4 billion people, India is without a doubt the most distinctive destination on the planet with respect to culture, festivals and language diversity. India's diverse culture enables you to experience a wide range of festivals, from spiritual to stone age. Considering the fact that India produces over 40% of the world's spices, India is also referred to as the land of spices. India has spectacular lakes and snow-capped Himalayas to thousands of years old historical spots. Being a multi-religious country, sacred festivals in India are celebrated almost every month. Asia's renowned romantic palace, the Taj Mahal, is among the most visited places in India. On peak days, the Goa coastline is filled with tourists and parties are organized regularly. Since it is the world's largest vegetarian nation, certain animals, such as cows, are treated with respect. Snakes, Asian black bears, black panthers, and several other animals can be observed in India, making it one of the most popular places in Asia for animal lovers.
Even though in recent years, violence against minorities has increased up, most parts of India are safe for tourists. However, if you're solo female travel, you should be extra cautious as sexual harassment against foreigners and female travellers in certain parts of India including the capital Delhi is usual. If truth be told, In India at every 20 minutes a girl is raped as per TOI Report. Aside, Taxi scams, pickpockets are common in India. However, if you're careful and avoid unnecessary activity, you would find a good number of Indians friendly and pleasant. 
Quick Facts: 
Flight Duration: Slightly over 3-hours
Vis Requirements: India allow Visa on Arrival to nationals of Japan, Republic of Korea (South Korea) and United Arab Emirates. However, others need to appply for e-vsa.
Montenegro
This country in Southeastern Europe has beautiful scenery with mountains, lakes, and coasts, making it a popular vacation spot for UAE residents. Montenegro is still an undiscovered European gem, offering an authentic and unspoiled environment, blissfully free from overcrowded tourist hotspots. Beaches and cities like Budva, Kotor, and Herceg Novi, which are ideal for swimming, sailing, and water sports, can be found along the stunning Adriatic Sea coastline. Montenegro also has an extensive cultural legacy, including medieval cities, Roman remains, monasteries, and Ottoman-era buildings.
Quick Facts: 
Flight Duration: 5 and half-hour
Vis Requirements: UAE residents who hold visas from Australian, Bulgaria, Canada, Ireland (Rep.), Japan, New Zealand, Romania, USA, United Kingdom, or a Schengen Member State are exempt from visa requirements and can stay for a maximum of 30 days. APEC Business Travel Card holders can also obtain a 30-day visa.
Since PCR is no longer needed, I have removed PCR requirements.