Originally posted 2022-03-09 15:45:31.
Updated: 13 Nov, 2022
After being restricted to homes for over two years, finally several countries have started opening up to international visitors including UAE travelers. With many countries reducing their restrictions for UAE residents, vacation plans don't seem too far. If truth be told, international travel contributes hugely to a country's economics. For this reason, many countries have started lifting Covid-19 restrictions.These countries have started adjusting themselves into this new reality, ensuring to gain the economic benefits of those choosing to spend their holidays in their territory. Though some countries are still counting on PCR testing requirements for UAE Residents, others are open for fully vaccinated. Aside, a few countries open for tourism for UAE residents also ask for quarantine.   
Oman
Elegant modern-style buildings alongside centuries-old street markets, Oman  is one of the neighborhood countries of the UAE .Oman is one the luckiest countries in the middle east where mountains spread across its land with some unexplainable caves and wadis. Regardless of whether you wish to hike, see and play with dolphins or just cruising through its beaches, Oman is a great escape for UAE residents. It's widely believed that humans have been living in Oman for at least 106,000 years, which makes it one of the oldest human-inhabited countries in the world. Even though the Oman government is strict with visitors who are impolite, travelers who adhere to the Oman regulations would be fascinated by this nature-rich country. If you're considering Oman for your next vacation, consider going to Musandam Dibba, Khasab, Salah and Muscat. 
Though a proper Oman visa is required to visit most parts of the country, UAE residents and visitors with valid UAE tourist visas are eligible to visit Musandam Dibba with just an entry permit. You are able to get the permit by booking a hotel in the Musandam Dibba area or by booking a cruise trip. For more information with regards to cruise booking, you can ask this musandam dibba cruise operator.  
Covid Restriction: 
Effective from March 1st, 2022, PCR request has been lifted for fully vaccinated (AT least 2 Dose).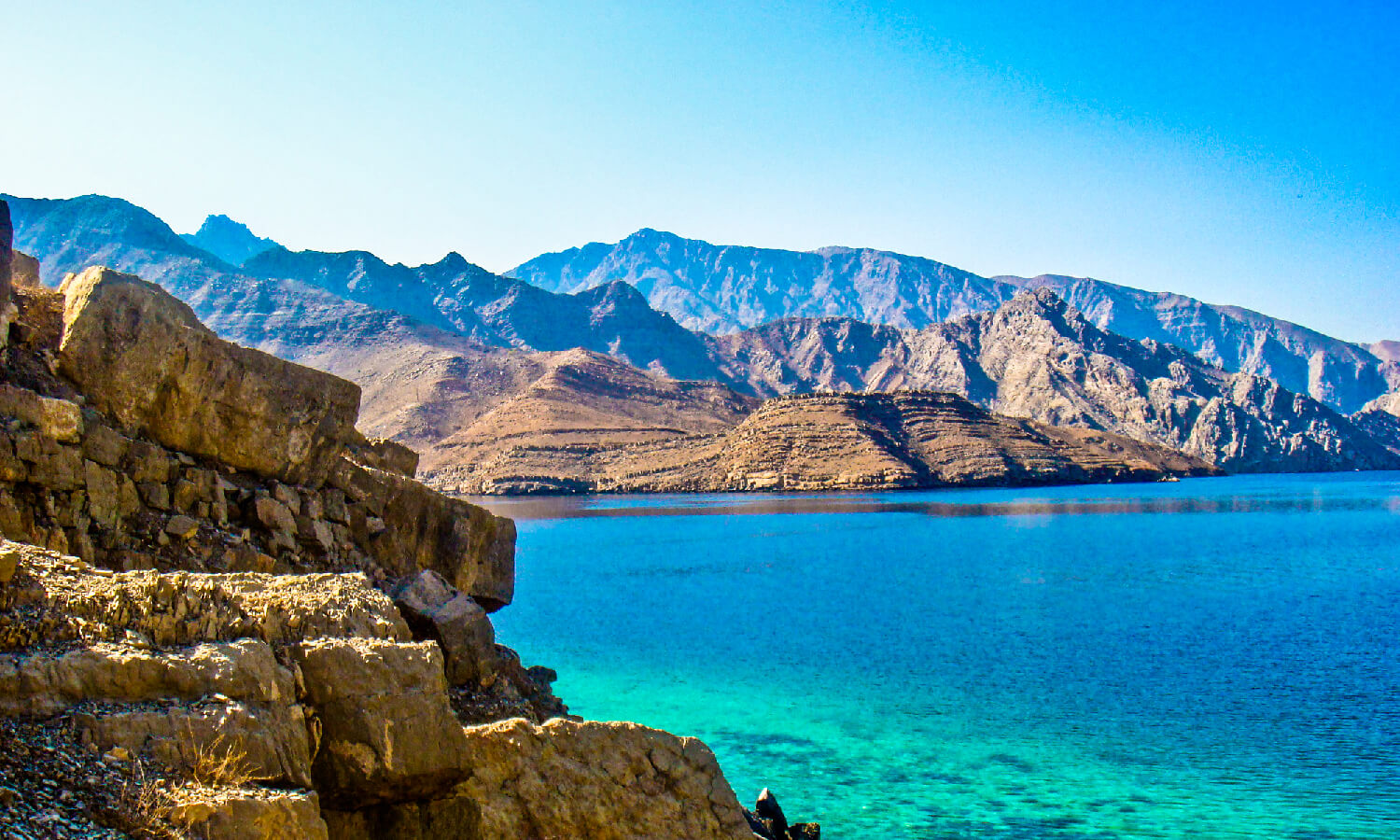 Azerbaijan
Do you know Baku, Azerbaijan's capital, is frequently compared to Dubai because of its extravagant structures and enthusiasm for gold. However, if you compare Azerbaijan's daily expenses with the UAE's, you'll find nearly half. The nation has around 350 mud volcanoes, making it the strongest mud volcanoes nation on earth. It's filled with numerous other natural and man-made attractions such as grand palaces, medieval mosques, luxurious seaside resorts and a skyline filled with contemporary towers. With the combination of East and West culture along with influences of Middle Eastern, Russian and Turkish cultures, Azerbaijan has a very friendly and welcoming attitude toward tourists. 
In terms of geography, Azerbaijan borders the Caspian Sea in the east, Iran in the south, Armenia in the west, and Georgia and Russia in the north. Since Azerbaijan had been part of the Soviet Union until 1991, you'll find a lot of Russian style buildings here. During your trip if you meet with Azerbaijan native people, expect to have lengthy and warm greetings and politeness. Despite the fact that most of the Azerbaijan nation belongs to Shiasim, It doesn't have noticeably friendly relations with Iran. Aggressive crime is infrequent in Azerbaijan which makes it a perfect solo female travel destination.  
Covid Restriction: 
Citizens and residents of UAE are able to travel to Azerbaijan. 
More Details are here: https://azerbaijan.travel/covid-19-en
Georgia 
With its mixture of Asian and European cultures, Georgia is a country that should definitely visit it. Due to the on-arrival visa for UAE Residents, Georgia is among the top 5 holiday destinations from the UAE. Since independence in 1993 from the Soviet Union, it has become one of the world's most lucrative countries. In the past, Georgia used to be a trading route between the Middle East and Europe.This is exactly why Georgian food has an exciting blend of  Mediterranean and Middle East cuisine. The Soviet Union built Georgia, has a lot of russian-style buildings, but the Old-Tbilisi is irresistible. The Peace Bridge, Mother Georgia, Narikala Fortress, Freedom Square, Anchiskhati Basilica and The Theater Clock Tower are prominent attractions in old tbilisi.
In addition to the historical attractions, Georgia has something special to offer for hiking- the stunning country is home to the Caucasus Mountains, which is a mountain series that connects Black Sea and Caspian Sea. Even in summer various areas of the Caucasus mountains tend to be covered with spectacular snow-capped glaciers, crystal clear rivers, and lakes, making it a perfect spot for walking and trekking. If you're looking for affordable Georgia tours, check out Georgia tour packages here to make your trip cost saving.  
Covid Restriction: 
Effective from 15 June, 2022, No PCR and Covid-vaccination certificate will be required upon entry into Georgia.
Reference: https://www.geoconsul.gov.ge/HtmlPage/Html/View?id=2131&lang=Eng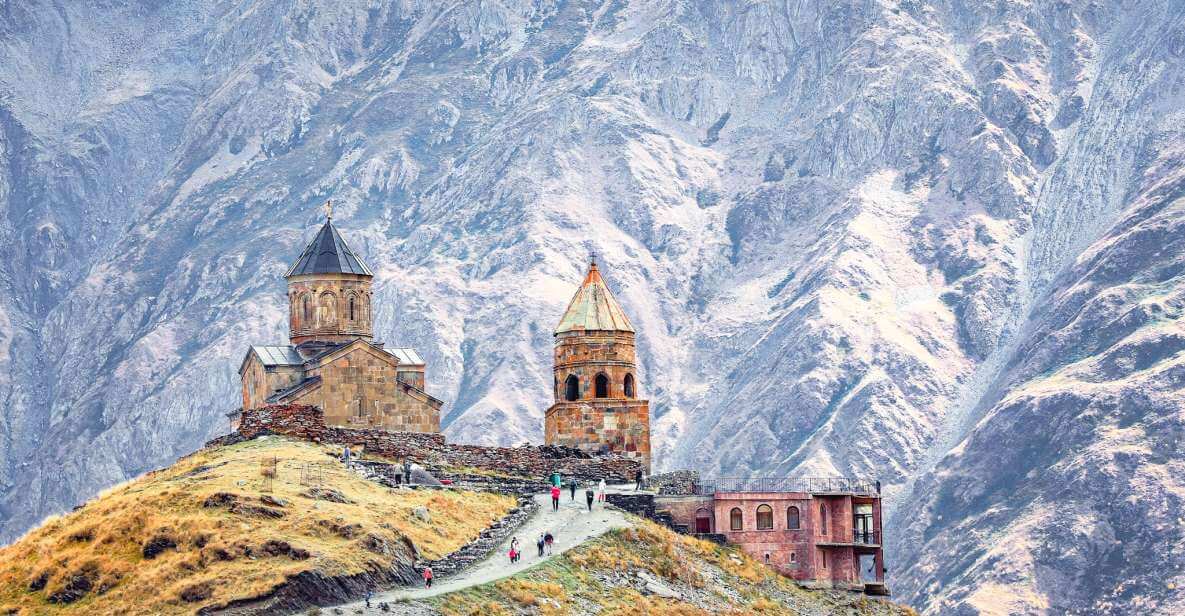 Maldives 
Being situated at just a four hours flight, Every one of us dreams of going to the Maldives. Its stunning corals, fascinating local culture and its pristine beaches outside of the big hotels catch the attention of millions of visitors. Losing your way in the stimulating Islands of the Maldives is the very definition of a relaxing getaway. Maldives islands  boasts of featuring one of the most fun-filled vacation resorts on the planet. With adrenaline rushing water sports, Maldives has excelled in bringing in tourists throughout the world. The country contains 1,200 small coral islands and sandbanks. From a solo to married couple, Maldives has something to provide to all. Some of the renowned islands are Male, Fuvahmulah taking you on a journey to pre-Islamic stupas , the Maafushi, Eydhafushi and Vaadhoo Island. 
The country has a good climate throughout the year which makes it a great choice for a beach vacation.Think of stumbling out of bed in the middle of palm trees, azure blue sea and spotless soft white sand. Each and every angle is apparently an ideal standpoint to take perfect pictures. Getting to Maldives from the UAE is super easy due to several direct and transit flights. Once you're in the Maldives, you're guaranteed to get one of the best trips of your life.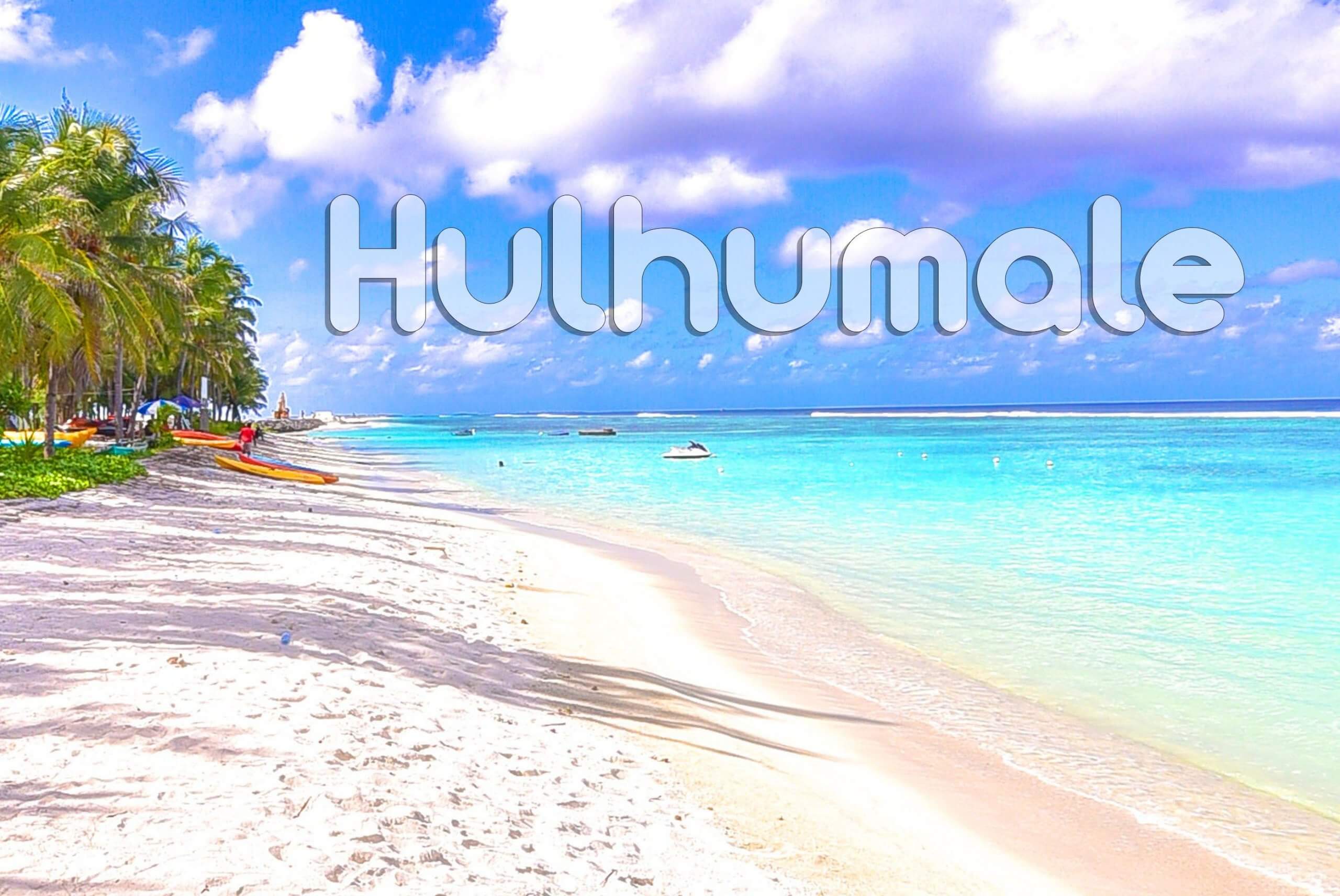 Covid Restriction: 
Effective from March 5th, 2022, UAE residents who are vaccinated, Not Anymore necessary to present a PCR test result upon arrival to the Maldives. 
Reference:  https://www.tourism.gov.mv/covid19
Armenia
Abundant cultural heritage, ancient christianity sights, attractive scenery and scrumptious cuisine and UAE residents friendly visa policy makes Armenia an appropriate country for UAE residents. Armenia  borders Georgia in the north, Iran south, Turkey west and Azerbaijan in east. It's widely believed Armenia was the first country that legally engaged in Christianity, So prepare yourself to explore oldest churches and monasteries. Just in case if you don't have lots of time to spend in Armenia, try to check out the monastery of Tatev. Despite possessing all these perfect activities, Armenia has still remained unspoiled by mass tourism. Armenia is renowned for its rich nature and  thick forests. The country capital Yerevan has several appealing buildings and places such as the Republic Square, the Opera house, Cascade and  various parks, etc. When you're in Yerevan, make sure you watch the fountains at Republic Square. Aside, Armenia has numerous national parks and reserves such as Dilijan National Park or the Khosrov Reserve. The major problem that you can encounter is communication because Armenian language is fairly complicated. 
It's quite true that Armenia has a perfect climate throughout the year, Summer is the perfect time to visit it. In terms of budget, Armenia is a sufficiently cheap place to visit for UAE citizens.
Covid Restriction: 
 No pcr result required now to visit Armenia.
Reference:  https://www.gov.am/en/covid-travel-restrictions
Turkey
If there is any country that deserves to be referred to as the gateway of the West from Asia, It's turkey. Being located between Asia and Europe, Turkey is one the countries that has everything for tourists. Turkey's capital Istanbul is a stunning coastal city with historic heritage. Other than Turkey, none of the non-European countries has that many Bazinteen era buildings. The European side of Istanbul has the endless historical attractions of the Bazinteen Empire. Regrettably, At the moment, the UAE has some political issues with Turkey, but It doesn't impact UAE residents who travel to Turkey. In fact, Turkey is among the most famous countries where UAE residents visit. 
For the nature lover, Turkey has extremely varied landscape destinations. Landscapes of Cappadocia, Patara and Kleopatra beach provide best quality nature scenery. If you're a food lover, over 1300-year-old traditional Turkey's cuisine won't let you stick with just one food item. Be sure to try corba -a delicious soup, kumpir- baked potato, kofte -meatballs, kebab and baklava. Those who're coffee lovers, should not miss Turkish coffee. It's powerful and scrumptious in taste. Similar to Middle east South Asia, For centuries coffeehouses in Turkey have been making people socialize as coffee is part of Turkish culture. If you wish to experience Turkish culture, I endorse you opt for private tour packages. Over the last few years, Turkish currency has been de-valuing so even private guided tours wouldn't cost you much. 
Covid Restriction: 
There is no requirement of vaccination certificate and/or pcr or antigen tests now.
Reference:  https://www.turkishairlines.com/en-tr/announcements/coronavirus-outbreak/turkey-travel-rules/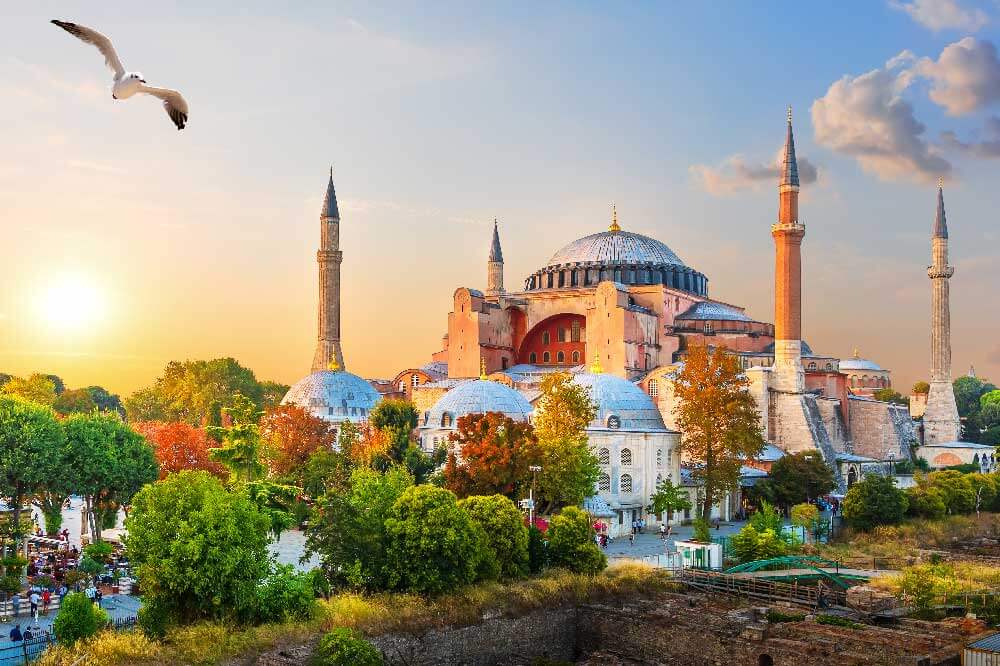 Saudi Arabia 
Despite the convenience of one-hours flight from the UAE, Saudi Arabia has been overlooked by UAE travelers. It's true that Saudi Arabia cities such as Makkah and Madina are loaded with Islamic sacred places, Saudi Arabia has been developing tourist attractions for entertainment lovers in other parts of the country. In fact, Jeddah tower which is supposed to be 3,281 ft (1 km) heigh will outrank Burj Khalifa upon completion. Apart from modern-skyscrapers, now several tourist activities such as desert safari, water sports, theme parks, food tours etc are also being organized in the various parts of Saudi Arabia. So, those days are gone when UAE residents mostly travel to Saudi Arabia for Umrah and Hajj etc. Furthermore, with the passage of time, the Kingdom is getting more flexible with non-muslims travelers. Being a strongest muslim country in the world, It still has some stick policy. So the biggest concern for tourists in Saudi Arabia, particularly non-Muslims would be avoiding dis-respect of its moral values. In the past, the Kingdom had punished lot's of people including tourists. However, in recent years, the Saudi King has introduced lot's of flexible rules for tourists.So as long as you are respectful and adhere to Saudi rules and customs, and don't perform any serious act especially against Islmaic values, you'll be in safe-hand. 
Note: If you're planning to go to Saudi Arabia to perform Umrah, I suggest you check out this Umrah tour operator. The company offers various packages from the UAE by road and flight as well. 
Covid Restriction: 
In accordance with the latest announcement by the Saudi health ministry, there is no requirement for vaccination certificates or negative PCR or antigen testing certificates.
Reference:
  https://www.saudia.com/before-flying/travel-information/travel-requirements-by-international-stations
Pakistan
If there's any unfortunate country with lots of undesirable media coverage, it's Pakistan. Count on me, The way western media portray Pakistan isn't all true. It's correct that just like any other country, Pakistan also had some law and enforcement issues in boardring parts of the country. But accusing Pakistan for each blunder in nearby countries is rubbish. (Do you think Pakistan alone can defeat the whole NATO in Afghanistan and Over 700K Indian army with just a few thousand militants in Kashmir? ) Isn't it rubbish? 
Anyway, until 2018, Pakistan didn't pay much attention to tourism. Luckily, Pakistan's current government that's led by the captain of 1992 cricket World cup team winner _ Imran Khan has been doing a tremendous job to attract international tourists. Those international tourists who've been into Pakistan proudly call Pakistan the Land of hospitality. Despite being not a tourism hub, Pakistan doesn't have a shortage of things to keep visitors entertained. Pakistan brings together the historical structures, lavis green landscape, highest mountain hills, untouched beaches and even cold desert. On top of all, hospitable locals will be glad to help you. The federal government of Pakistan not too long ago managed to make it easier to visit Pakistan by introducing an eVisa. Considering that the current government is ruled by a strongman whose ambition is very much to boost tourism to Pakistan, criminal activity against visitors is pretty much rare. If you're considering visiting Pakistan, ensure to explore Pakistan's northern region such as Naran & Kaghan valley, Hunza and Swat too. Thankfully, From UAE, It's now easier to reach Pakistan's northern areas with the Pakistan Airlines new direct flight from Dubai  to Gilgit. Additionally, This Kaghan valley tour operator based in Islamabad could help you in organizing your north Pakistan trip by road from anywhere in Pakistan.  
Covid Restriction: 
Effective 24 February 2022, passengers above 18 year are required to show proof of vaccination. Nothing else needed.
Reference:  https://covid.gov.pk/travel-guidelines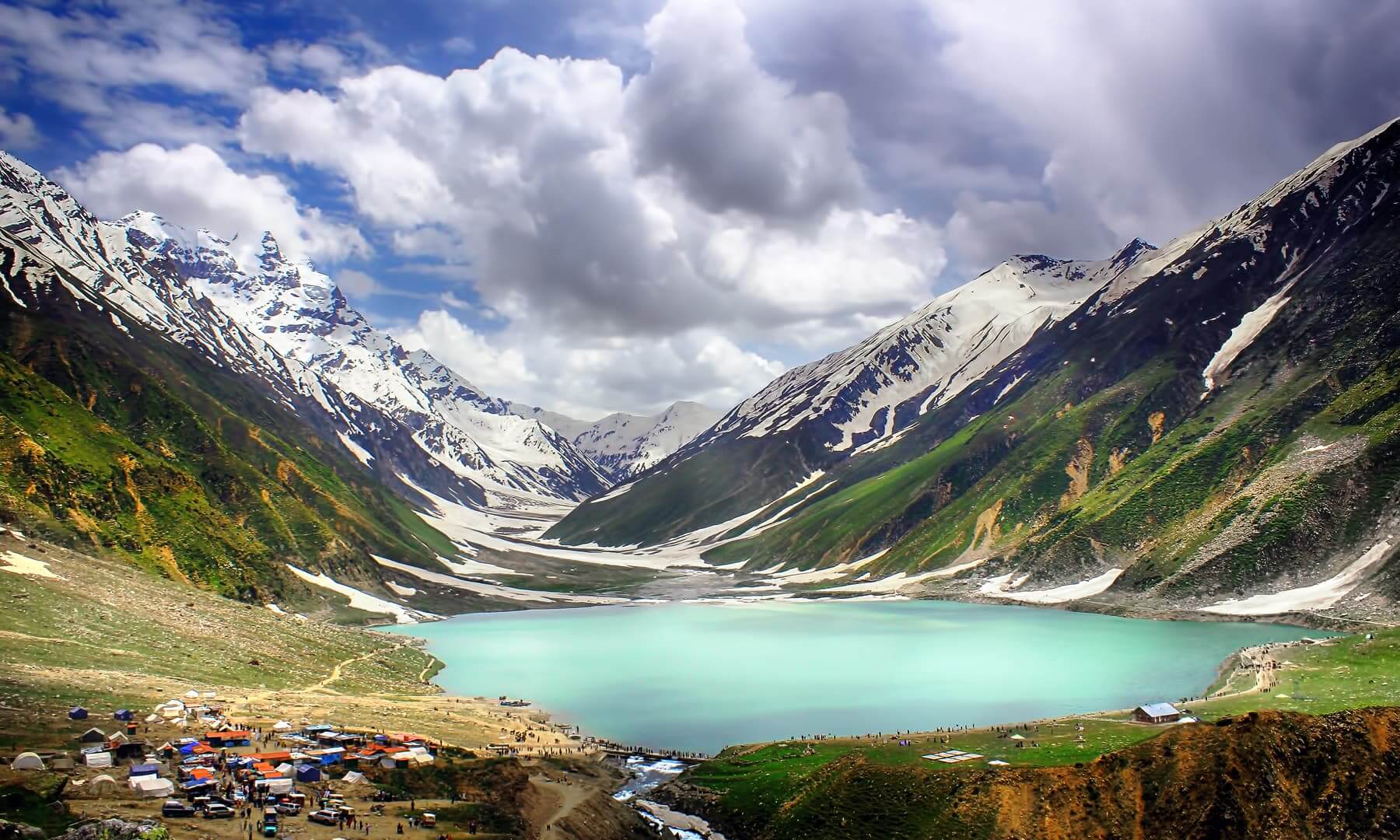 Egypt
With more than 7,000 years of historical past, ancient architectural wonders, interesting myths, amazing culture, and great food, it's no surprise Egypt is the best country to visit from the UAE. Egypt is also renowned for the Pyramids, Sahara Desert, and Nile River. Additionally, Egypt is also recognized for its people's entertaining nature. Given that, in the past, several world dominating powers penetrated Egypt, The combination leftovers of those empires throughout the country makes an exciting mix. Most of those superpowers leftovers are in Cairo which is the capital of the country. The Pyramids of Giza and cruising on the Nile River are two famous must do in Cairo. Exactly like the UAE, substantial areas of Egypt contain desert landscape.  Legendary Sahara desert also lies in the West of Egypt. However, Like many other developing African and Middle East nations, Egypt is also turning it's unoccupied desert into modern tourist sights to attract more international vacationers. Recent $1 Billion worth of the Grand Egyptian Museum will likely be a game-changer for Egypt tourism because it is considered to be world-largest archaeological museum, which means history enthusiasts will have the opportunity to discover Egypt's thousands of years of ancient culture under one roof. 
Egypt is one of the few counties in the African territory that has a resort town – Sharm El-Sheikh. The entire Sharm el-Sheikh coastline is packed with high end resorts, restaurants, and nightclubs. Moreover, The area is fortunate with crystal clear water and extensive coral reefs , making Sharm el-Sheikh a popular snorkeling and scuba diving site in Egypt.  
Covid Restriction: 
As of June 17, 2022, Egypt has lifted all entry restrictions related to COVID-19.  As of now, COVID-19 tests are no longer required for passengers traveling to Egypt.
Referance: https://www.dfa.ie/travel/travel-advice/a-z-list-of-countries/egypt/
Sri Lanka
Another dream and easy to access destination for UAE residents, Sri Lanka is a tropical island nation located just next to Maldives. Due to its wonderful marina & wildlife, sunny weather conditions, attractive seashores, Sri Lanka is frequently referred to as' Wonder of Asia'. This small Island of Sri Lanka is also renowned for its abundant biodiversity, large cinnamon and tea exportation. If you wish to experience a safari within a four-hours flight from Dubai, Sri Lanka wouldn't spoil your plan. Large elephant- and leopard-filled national parks, like Yala, Minneriya, and Udawalawe have almost everything for wildlife enthusiasts.
In terms of water sports and tropical beaches, Sri Lanka is an excellent alternative to Maldives. It absolutely couldn't offer everything that Maldives offers. However, It's ideal for those UAE residents and honeymoon hunters who couldn't manage to visit Maldives due to expensive resorts. As soon as you land at Colombo airport, be prepared to come across smiling and well-mannered people. In Sri Lanka Marine life remains throughout the years. From Dolphin watching to Scuba diving, or even just surfing, Sri Lanka can prove itself an amazing vacationer destination. When exploring Sri Lanka, It's better to book a private Taxi. As a consequence of the recent covid situation, Sri Lanka is going through a major economic downturn so it's a cheap time to visit Sri Lanka. Even these days, private Taxi services in Sri Lank wouldn't cost you much.
Covid Restriction: 
Fully vaccinated travelers aren't required to take any COVID-19 tests before heading for Sri Lanka.
Reference:  https://www.srilankan.com/en_uk/coporate/emergency-news-detail/525/
India 
With a population of 1.4 billion people, India is without a doubt the most distinctive destinations on the planet with respect to culture, festivals and language diversity. India's diverse culture enables you to experience from spiritual to stone age festivals. Considering the fact that India  produces over 40% of the world's spices, India is additionally referred to as the land of spices. Aside, from spectacular lakes and snow-capped Himalayas to thousands of years old historical spots are found in India. Being a multi-religious country, sacred festivals in India are celebrated almost every month. Asia's renowned romantic palace, Taj Mahal, is among the most visited places in India. On peak days, Goa coastline is filled with tourists and parties are being organized regularly. Being world-largest vegetarian nation, certain Animals such as cows are treated with respect. Snakes, Asian black bears, black panthers, and several other animals can be observed in India, making it one of the best places in Asia for animal lovers. 
Even though in recent years, violence against minorities has gone up, most parts of India are safe for tourists. However, if you're solo female travel, you ought to be extra cautious as sexual harsment against foreigners female travellers in certain parts of the India including capital Delhi is usual. If truth be told, In India at every 20 minutes a girl is raped as per TOI Report. Aside, Taxi scams, pickpockets are common in India. However, if you're careful and avoid unnecessary activity, you would find a good number of Indians friendly and pleasant. 
Covid Restriction: 
UAE travelers must provide a 72 hours negative COVID-19 RT-PCR report for a test taken before travel or a vaccination certificate.
Reference: https://boi.gov.in/content/advisory-travel-and-visa-restrictions-related-covid-19-1