Dubai is a must-visit shopping destination for shopping-loving ladies, offering a wide range of luxury goods, fashion items, and souvenirs through opulent malls, bustling markets, and unbeatable retail experiences. With a variety of designer boutiques showcasing the latest from Chanel, Gucci, Louis Vuitton, and Prada, Dubai is a fashion destination. Dubai boasts luxury fashion, from dresses to handbags, and an extensive shopping scene. Discover one-of-a-kind items at bustling markets like the Gold Souk, featuring exquisite gold jewelry, and the Textile Souk, where you can find fashionable abayas, Arabic clothing, and home decor.
In Dubai, you'll find an extensive selection of home stores and designer boutiques offering elegant furniture pieces and exquisite decor accents from renowned brands such as Ethan Allen and Crate & Barrel, as well as local boutiques with Arabian-inspired designs. Sustainable and ethical shopping is also supported by markets like Ripe Market and Dubai Design District, which offer eco-friendly and socially responsible creations.
This in-depth article aims to be your comprehensive guide to the best things to buy in Dubai for ladies. It will also uncover the best shopping places, right times and tips to bargain.
Things to Buy for Ladies in Dubai
Whether you're looking for jewelry, fashion, spices, or unique handcrafted treasures, Dubai's vibrant shopping scene has something special for every woman's taste and preference. Here we will explore 15 must-have products that women should add to their collection and where to find them, including why they are worth buying and where they can be found.
Exquisite Gold Jewelry: Dubai's gold souks offer a stunning selection of finely crafted jewelry, from necklaces to earrings, showcasing the city's exquisite craftsmanship and luxury appeal. Dubai's gold souks offer a stunning array of finely crafted gold jewelry, including necklaces, earrings, and bracelets. Visit the Gold Souk or the Gold and Diamond Park for stunning gold jewelry fit for a queen.
Haute Couture Fashion: Dubai is a fashion paradise, with luxury fashion districts and designer boutiques showcasing the latest trends. Discover high-end brands like Chanel, Gucci, and Prada at the Fashion Avenue in The Dubai Mall. Upgrade your look with designer handbags from Dubai's upscale boutiques, known for fine craftsmanship and iconic brands favored by sophisticated women. From The Galleria to Fashion Avenue, find designer handbags to invest in.
Luxury Watches: Dubai offers exquisite luxury watches for women, with a wide selection of renowned Swiss and international watchmakers. Discover the Dubai Mall's Watch District or go to Ahmed Seddiqi & Sons for a quality watch.
Perfumes and Fragrances: Upgrade your perfume collection with designer bottles sold at luxury perfume shops in Dubai. These bottles are true works of art, adding an air of sophistication and elegance to your fragrance collection. Find a wide range of perfumes, from traditional Arabian scents to international luxury brands, at the Perfume Souk in Deira.
Cosmetics and Skincare: Dubai's beauty scene is a paradise for ladies seeking top-notch cosmetics and skincare products. Whether it's high-end international brands or locally made natural and organic options, Dubai offers a diverse range of beauty products. Discover the latest trends at Sephora, Wojooh, or Faces, and pamper yourself with luxurious cosmetics and skincare items that will enhance your natural beauty.
Textiles: Dubai's vibrant Textile Souks are a treasure trove for ladies passionate about fashion and home decor. Buy traditional Arab attire such as abayas or Pakistani and Indian dresses at Deira Souq market. Shop at Saks Fifth Avenue or Etoile La Boutique for abayas blending fashion and culture.
Arabian Dates: Try Arabian culture with dates, a Middle Eastern delicacy. These sweet and nutritious treats make a great gift or a tasty reminder of your time in Dubai.  Visit the Spice Souk or gourmet food stores like Bateel to find premium Arabian dates that make for a perfect gift or a sweet reminder of your time in Dubai.
Handcrafted Treasures: Dubai is a hub for Arabic craftsmanship. Discover handcrafted treasures, from woven carpets to pottery, showcasing the region's artistry and cultural heritage. From intricately woven carpets to exquisite pottery and accessories, discover unique handcrafted treasures in Dubai at the Heritage Village or boutiques such as O'de Rose or S*uce. Discover the rich heritage of Arabic craftsmanship by exploring handcrafted treasures in Dubai.
Spices and Flavors: Discover the exotic spices, herbs, and teas at Dubai's Spice Souks and add depth to your cooking with Middle Eastern flavors. Visit Spice Souk in Deira or Spice and Tea Souk at Dubai Mall to awaken your culinary senses.
Designer Shoes: Indulge in luxury with designer shoes from Dubai's exclusive boutiques, offering a vast selection of high-end footwear from renowned international designers. Shop for shoes at Level Shoes.
Electronic Gadgets: Dubai is a tech-savvy paradise for women seeking the latest electronics, including smartphones, laptops, and cameras from top brands. Find the newest gadgets at stores like Jumbo Electronics or get exclusive tax-free deals at Dubai Duty-Free.
Art and Home Decor: Enhance your living space with distinctive art and decor from Dubai's galleries and stores, featuring contemporary and traditional pieces. Discover Alserkal Avenue, the cultural hub, or galleries like The Third Line and Showcase to enhance your home's aesthetic.
Designer Sunglasses: Get designer sunglasses from Dubai's luxury boutiques to protect your eyes in style, especially since the city has year-round sunshine. Find stylish sunglasses brands like Ray-Ban, Prada, and Versac with UV protection  at Sunglass Hut or department stores.
Luxury Lingerie: Get lavish lingerie that boosts your confidence from Dubai's upscale boutiques. Discover delicate lace, silk, and satin pieces. Explore boutiques like Agent Provocateur or Bloomingdale's lingerie department for exquisite lace, silk, and satin pieces.
Artisanal Chocolates: Satisfy your sweet tooth with Dubai's artisanal chocolate boutiques offering exquisite flavors and textures from the finest ingredients. Find chocolate delights at Mirzam Chocolate Makers or Forrey & Galland.
With these 15 must-have items, Dubai offers a world of exclusive shopping experiences for ladies.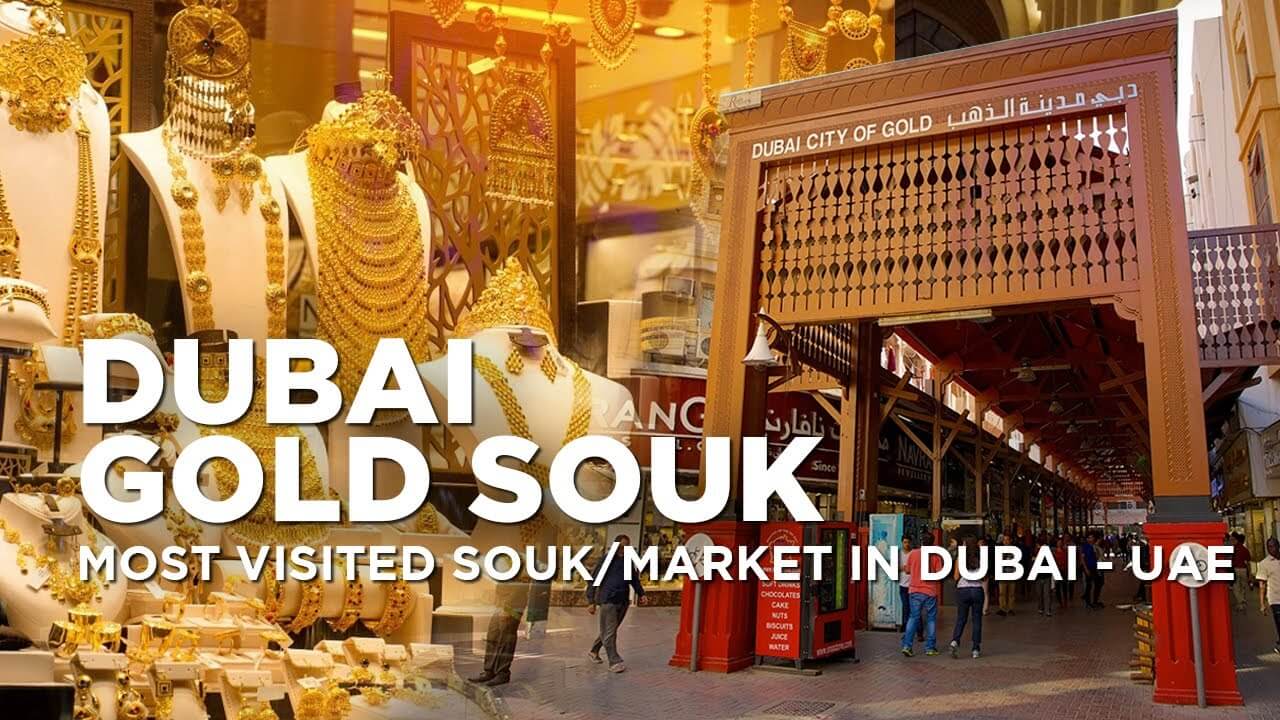 Shopping Malls for Ladies' Shopping
Dubai's shopping malls are renowned for their exquisite offerings and ambiance. Here, we'll focus on the top malls for women. In this section, explore exceptional malls that offers everything for ladies from luxury boutiques and local designer stores,
The Dubai Mall: A Shopper's Paradise
Dubai Mall is a shopping paradise for women, with luxury brands, beauty stores, and lifestyle offerings, complemented by stunning architecture and entertainment. Dubai Mall offers elegant gowns, chic outfits, stylish footwear, and accessories for women.  It also has a variety of beauty boutiques and flagship stores. The Fashion Avenue in the mall features upscale brands and couture stores, offering unique collections and avant-garde designs for individualistic women. Visit for luxury brands like Chanel, Dior, Gucci, Louis Vuitton, and Prada at renowned flagship stores.  Dubai Mall boasts 1,200+ stores catering to diverse interests, spanning home decor, electronics, gadgets, and gourmet food, designed to cater to modern lifestyles of women. The Dubai mall also provides attractions with captivating experience including stunning architecture, waterfalls, aquarium, and art installations. Women can stroll through artistic retail corridors.
Mall of the Emirates: Glamour at Every Turn
The Mall of the Emirates is a premier destination for women's shopping in Dubai, offering fashion, beauty, home decor, and entertainment with a delightful experience. Visit Mall of the Emirates in Dubai for a tailored women's shopping experience. Ideal for fashion, beauty, and fun. Mall of the Emirates has a wide range of fashion brands to suit all styles and budgets. Explore popular and designer boutiques to find your perfect outfit. Mall of the Emirates has a range of skincare and makeup brands, including Sephora for the latest beauty trends. It also has specialized shops for chic furniture, décor, rugs, and lighting for women. The mall offers diverse furniture options and relaxation amenities including spas. Ladies can indulge in beauty services at Mall of Emirates, along with entertainment options such as skiing and family-friendly fun. Make shopping memorable.
Ibn Battuta Mall:  Fusion of Culture and Shopping
Dubai's Ibn Battuta Mall, inspired by traveler Ibn Battuta, is a unique shopping spot for women near Abu Dhabi. This mall blends culture and shopping, with stores for all and specially curated boutiques for women. Ibn Battuta Mall offers a distinct experience, influenced by the legendary explorer's journeys. It merges fashion, culture, and customized shopping choices for women. The mall has six themed zones based on Ibn Battuta's travels. Explore cultural experiences and shop for the latest fashion trends at Ibn Battuta Mall's global and local brand collection, including China, India, Persia, Egypt, Andalusia, and Tunisia Courts. From casual to elegant attire, footwear, and accessories, ladies can shop their ideal wardrobe easily at Ibn Battuta Mall. Additionally, the mall provides plenty of beauty and wellness options. Stay updated on beauty trends for a glowing look. Ibn Battuta Mall also offers a distinctive cultural immersion, with varied architecture and decor inspired by different regions. Ibn Battuta Mall hosts cultural events and exhibitions and offers options for home decor enthusiasts. Further, The mall offers stores for electronics, books, and specialties catering to all interests.
Best Time in Dubai for Shopping
Plan your visit to Dubai around key shopping events to maximize your shopping experience in this women's paradise. The Dubai Shopping Festival offers plenty of things to buy with up to 75% discounts on local and international brands, turning the city into a retail wonderland in the first quarter of the year.
Throughout the year, Dubai hosts seasonal sales like the Dubai Summer Surprises, Eid Sales, and the Dubai Winter Festival for women to seize unbeatable deals on their favorite items.
Dubai Summer Surprises offers great deals for women on fashion, beauty, home decor, and electronics. Revamp your wardrobe, update makeup, and transform your home at this event.
Malls and markets offer special deals on traditional clothing and jewelry for Eid Al-Fitr and Diwali. Dubai's markets and boutiques offer distinct choices to celebrate occasions, with exhibitions presenting hidden style treasures citywide.
Dubai fashion events showcase local and global designers, allowing women to explore new trends and unique pieces. Visit to Dubai for a fashion adventure that supports local talent and keeps you up-to-date with the latest trends for women.
Tips for Better Shopping Experience 
Shopping in Dubai is an exciting and fulfilling experience for ladies, offering a wide range of options, from luxury boutiques to local markets. To make the most out of your shopping adventures in this vibrant city, here are some valuable tips to keep in mind:
Plan Ahead and Do Your Research: Before embarking on your shopping spree, take some time to research the best shopping destinations, popular stores, and must-visit shopping places in Dubai. This will help you prioritize your shopping list and ensure that you make the most of your time and budget. Additionally, familiarize yourself with the local customs, such as dress codes and bargaining etiquette, to navigate the shopping scene with ease.
Set a Budget and Stick to It: Dubai offers a wide range of shopping options, from budget-friendly stores to high-end luxury boutiques. To avoid overspending, set a budget for your shopping trip and try to stick to it. It's easy to get carried away with the abundance of choices, but having a budget in mind will help you make conscious purchasing decisions and prevent any post-shopping regrets.
Explore Local Markets and Souks: While Dubai is known for its glamorous shopping malls, don't miss out on the unique experience of exploring local markets and souks. Places like the Gold Souk, Spice Souk, and Textile Souk offer a vibrant atmosphere and a chance to discover authentic local products, handcrafted items, and traditional treasures. Bargaining is also common in these markets, so embrace the spirit of negotiation to get the best deals.
Embrace the Tax-Free Shopping Advantage: One of the perks of shopping in Dubai is the tax-free shopping experience. As a visitor, you can enjoy tax exemptions on your purchases, saving you a significant amount of money. Keep your passport handy, as you may need it to claim your tax refund at the airport or designated tax refund centers.
Verify Authenticity and Check Return Policies: When purchasing luxury or branded items, it's essential to verify the authenticity of the products. Stick to reputable stores and authorized retailers to ensure that you're getting genuine products. Additionally, familiarize yourself with the return policies of the stores you visit, as it's always good to have a clear understanding of the store's refund or exchange process in case you encounter any issues.
Stay Hydrated and Dress Comfortably: Shopping in Dubai can be a physically demanding activity, especially during peak seasons when the malls can get crowded. Stay hydrated by carrying a water bottle with you, as it's important to keep yourself refreshed and energized throughout the day. Dress comfortably in lightweight, breathable fabrics and wear comfortable shoes to navigate the malls and markets with ease.
Take Advantage of Personal Shopping Services: Many shopping malls in Dubai offer personal shopping services, where experienced stylists can assist you in curating your wardrobe or finding the perfect outfit for a special occasion. Don't hesitate to take advantage of these services to receive personalized advice, styling tips, and a more tailored shopping experience.
Embrace the Culture and Enjoy the Experience: Lastly, embrace the cultural diversity of Dubai and enjoy the unique shopping experience it offers. Immerse yourself in the bustling atmosphere, interact with friendly locals, and savor the flavors of traditional cuisine at a good restaurant during your shopping breaks. Shopping in Dubai is not just about buying products; it's about immersing yourself in the vibrant culture of the city.
By following these tips, you can enhance your shopping experience in Dubai and make the most out of your retail adventures. From planning ahead and exploring local markets to embracing the culture and staying comfortable, these tips will ensure that your shopping journey in Dubai is enjoyable, fulfilling, and unforgettable.