Originally posted 2017-10-29 15:07:06.
It is hard to find anyone who does not enjoy free offers. We tend to think of luxury and expensive things whenever we hear about Dubai. Nevertheless, I have put together a list of Free Things to Do in Dubai that you simply cannot miss out on if you are a visitor to the city. There is no charge to visit these places at all. In fact, you do not even need to pay a Dihram to visit them. The content of this post will also be updated as new things become available to me as soon as I learn them.
Free Things to Do in Dubai
In terms of size, it is not the biggest mall in Dubai, but the biggest mall on the planet. It is a huge place, so you may want to use a map to find your way around, and be prepared to walk long distances if you decide to explore it. With thousands of different brands displayed at this mall, it is sure to satisfy the needs of customers no matter where they are from in the world. There is a Dubai Aquarium in the mall's lobby with over 2000 species whose voyages are mesmerizing to watch. A variety of art exhibitions are displayed throughout the mall during some festivals, adding to its sheer beauty during those times. There is so much to see that you need to book a full day to walk all the lanes. Dubai Mall does not require tickets.
There are unlimited items available at Dubai Mall, i.e. sports, electronics, crockery, architecture, history, books, magazines, weapons, food items. In fact, Dubai Mall itself is a small city located in Dubai, which offers almost everything customers want.
Winter is one of the best times to travel to Dubai, and the winter season in Arab lands is always at its best. During the summer, the sun shines at a temperature of more than 50 degrees Celsius, which makes it not the best time to visit Dubai unless you like the heat. This is perhaps one of the biggest reasons Dubai has built many water and aqua parks, and Dubai Water Canal is one of them. You can walk to the Dubai water canal for free. Your can read a detailed post on Water Canal here.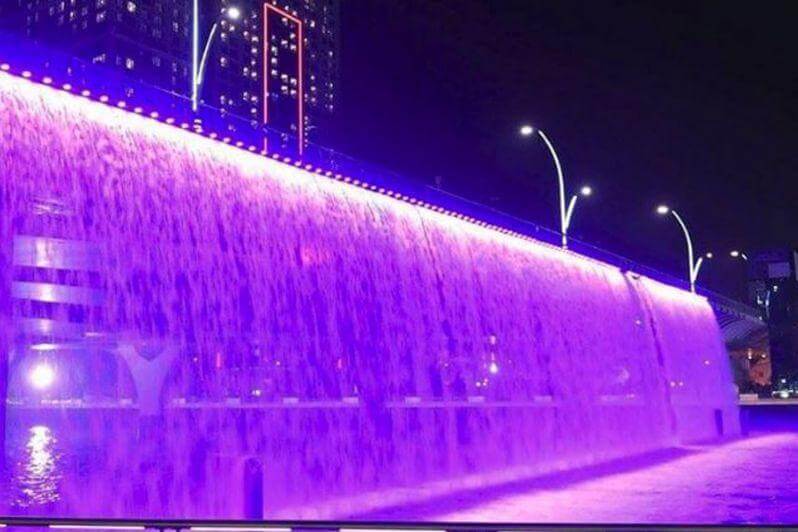 Al Fahidi Historical Neighborhood
There is no doubt that Arabs are one of the oldest generations on planet earth, and their history dates back more than 2,000 years ago.  There is a long history and tradition associated with their cultures and traditions. During the 19th century, Dubai's traditional lifestyle and its unique features were prominent, and Al Fahidi Historical Neighborhood was one of the most prominent parts of Dubai during that time.
Discover the haven of gold and see what it has to offer. You will find everything you need here if you love gold. It may still be worth your time to visit the Dubai Gold Souk even if you do not have any intention of purchasing anything there. Across the market, there are a variety of designs that are impressive. Retailers are very professional, and they are very welcoming when you walk into their store. Nevertheless, it is a good idea to bargain as much as you can before making your final decision. Gold quality is strictly maintained by the government, which ensures the maximum purity of specimens, for Dubai, is called the city of Gold. It has several tourists per year than any other Dubai Souk.
Related Post: The Truth About Gold Souk for Gold Price Exposed
The Souk lanes are filled with the brightly coloured spices that you will see all around you. This is a perfect gift to take home and enjoy later on, despite all the luxuries that Dubai has to offer. This is a fact because you will be amazed at the variety of spices in the world. You are most likely to come across spices and herbs you have never heard of. In addition, you can get here via traditional Abra rides, which are in and of themselves enjoyable.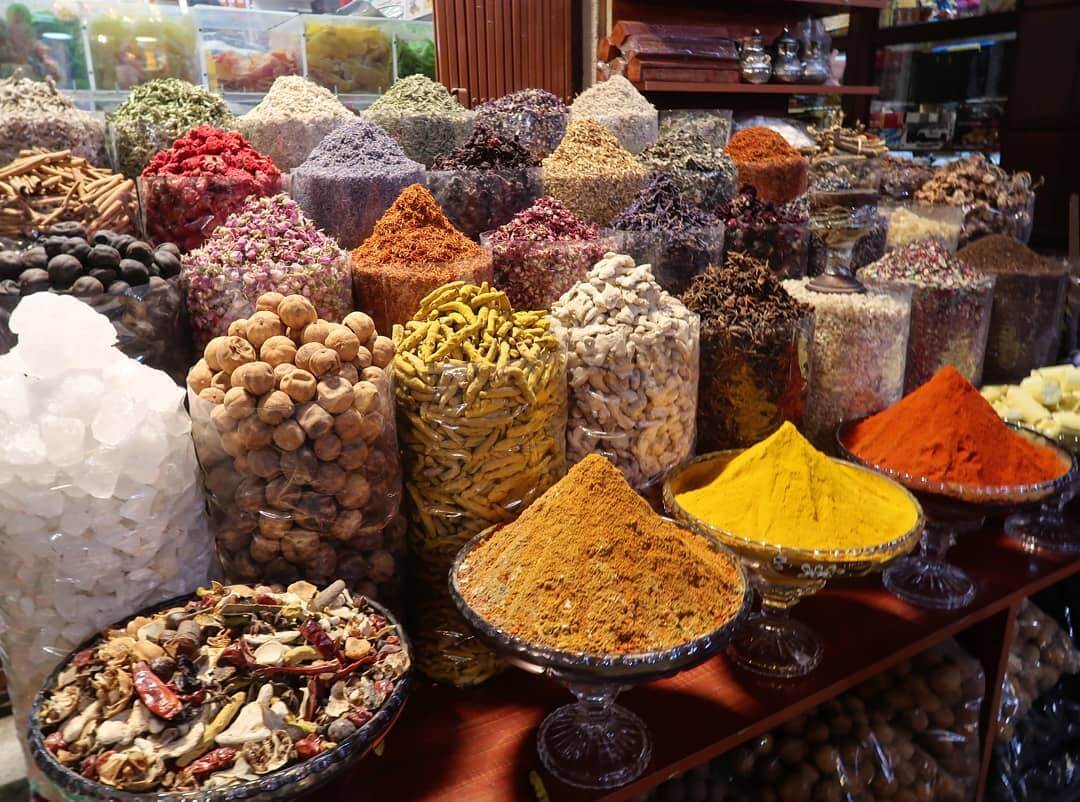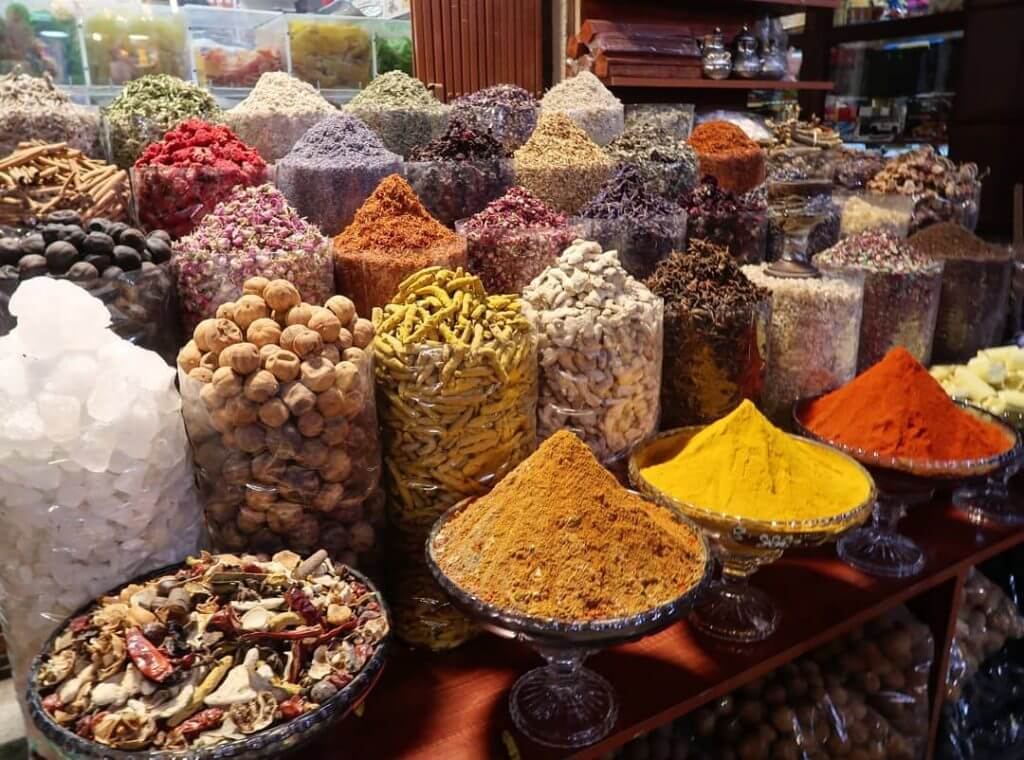 Watch the brilliant dance of more than 6000 LED lights, near Burj Khalifa. These lights are synchronized with music and water flow and are operated with many Arab as well as some Western songs. In a night illuminated with stars, when the show starts, it feels as if the water has come alive. In any case, it is not to miss the spectacle if you are visiting Dubai. However, certain fountain timings are observed, which you will need to check beforehand to avoid wait.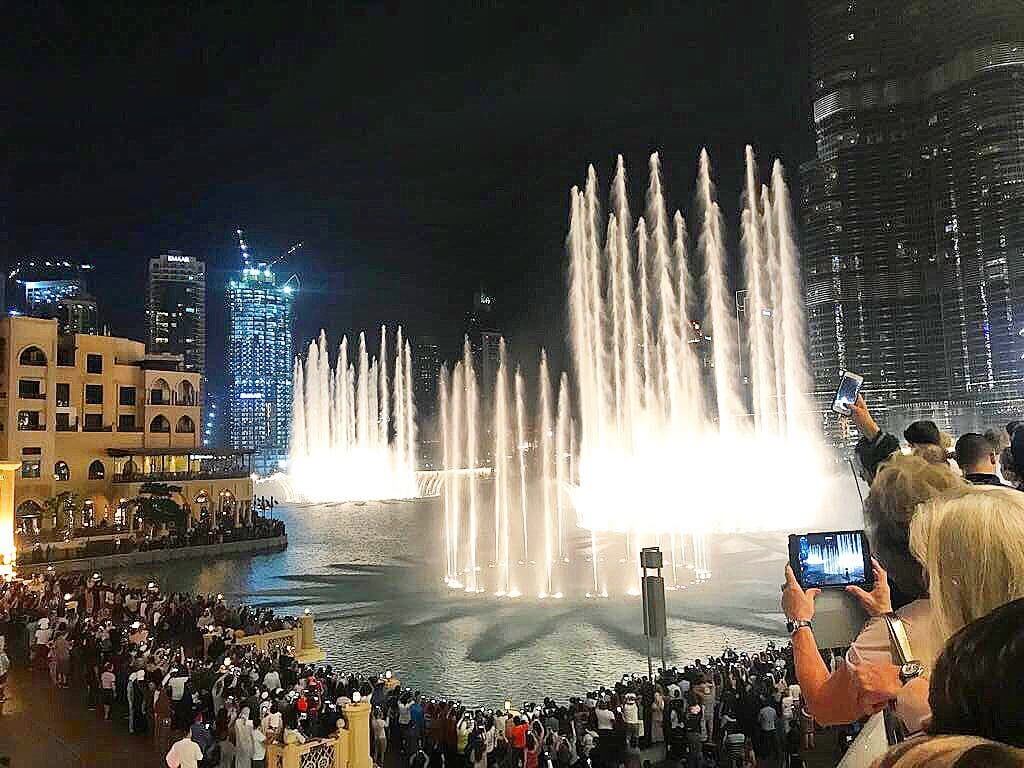 Visit the most sought place of Dubai – the Jumeirah beach. Jumeirah is a beautiful beach area with a variety of decent attractions. It has pretty awesome art galleries, lavish restaurants, shopping zones (Souks) and a number of Bike tracks to satisfy your motor skills. You also get to embrace the grandeur of Burj Khalifa and Burj Al Arab – The only 7-star hotel in the same region. There are amazing sea views from different buildings, especially at night.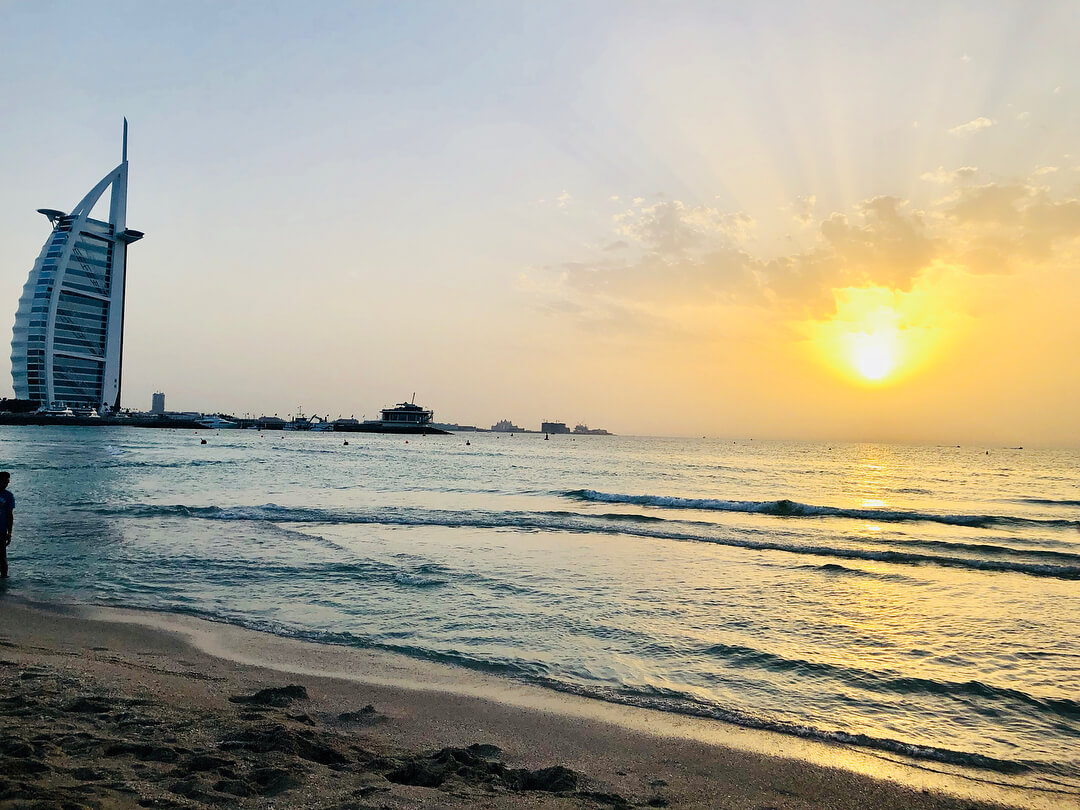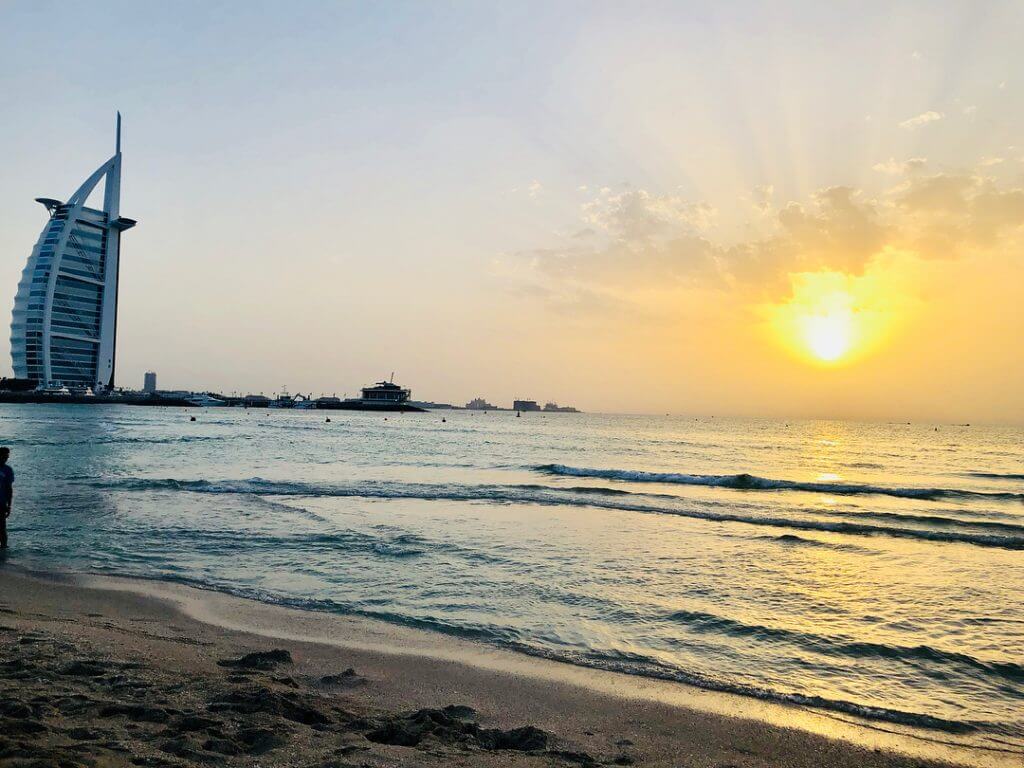 Whenever you get tired of spending time in glamorous malls and hotels, this free museum offers a wonderful insight into the rich heritage of Dubai as well. The museum building is quite impressive.
The list has not ended yet. There are many more free spots to explore besides these. You may visit the Courtyard Playhouse to watch the most popular stand-up comedy show in the Emirate. At Pyramids Rooftop in Wafi Complex, they offer an outdoor movies under the stars that are a pleasant experience. Moreover, at Aqua Venture, you can enjoy free rides and water sports, only if you visit within your birthday month. It is a birthday present from Dubai for you; also, a water park experience you will never forget.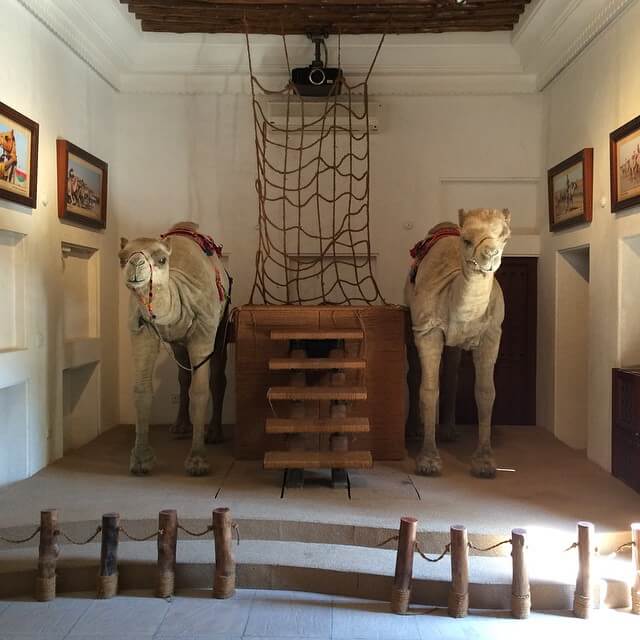 Obviously, this is not free, but if you're a lucky one and happen to have a birthday during your Dubai stay, then you can take advantage of this offer. You can enjoy complimentary entry during your birthday week at Atlantis Water Adventure Park. UAE residents and visit visa holders can get this offer. For some reason, I was not able to utilize my free admission pass, even though I had a free admission pass.
Watch Free Movies Under Stars
Dubai's Wafi Mall is considered to be one of the most popular malls in the city. You can enjoy giant beanbags on the Rooftop Gardens every Sunday from 8.30pm onwards. The offer is free to get and there are no special requirements to get it, so why not enjoy some free movies under the stars.
Isn't it interesting to spend an overnight in the Arabian desert for free? As long as you have camping equipment, you can set up your own free camping in the desert, and sleep under the stars in the middle of the desert.
Do you want to know how a traditional dhow cruise is constructed? Would you like to know what goes into it? Visit the Dhow Shipyard and see how traditional wooden Arabian dhows are built by hand. This is the last Dhow shipyard in Bahrain and one of the few remaining in the Gulf.
There are many famous places to visit in Dubai, and one of them is Zabeel Park. It was specifically constructed for children, and it is also known as the amusement park of Dubai. For children, Zabeel Park has a variety of fun activities that will keep them active and occupied for the whole day, so that they can stay busy all day long. It offers boat rides, horse riding, swimming, sports, barbecues, picnic spots and more.
Zabeel Park provides children with entertainment second to none. Service quality is commendable, and the Park Authority ensures that visitors are served in the most efficient possible manner. Management makes the Park an attractive place to visit, and serves thousands of visitors each year. There are almost all nationalities present in the premises of Zabeel Park.
Note: Zabeel park now charges AED 5 for entry fee for over 2 years.
The Sharjah Museum was constructed in 1995. Museums have always attracted people, and perhaps the most beautiful and personable archaeology is often found in museums. This is the biggest reason Sharjah Art Museum is a must-visit place in the UAE. Each year the Sharjah Art Museum sees an unlimited number of people inside its territories. These people witness the wonderful traditional old Arab culture hidden inside the museum. The museum has a sumptuous structure although the building was constructed long ago. Moreover, the museum offers a variety of old products and historical weapons and utensils saved by Dubai's Department of Culture & Information.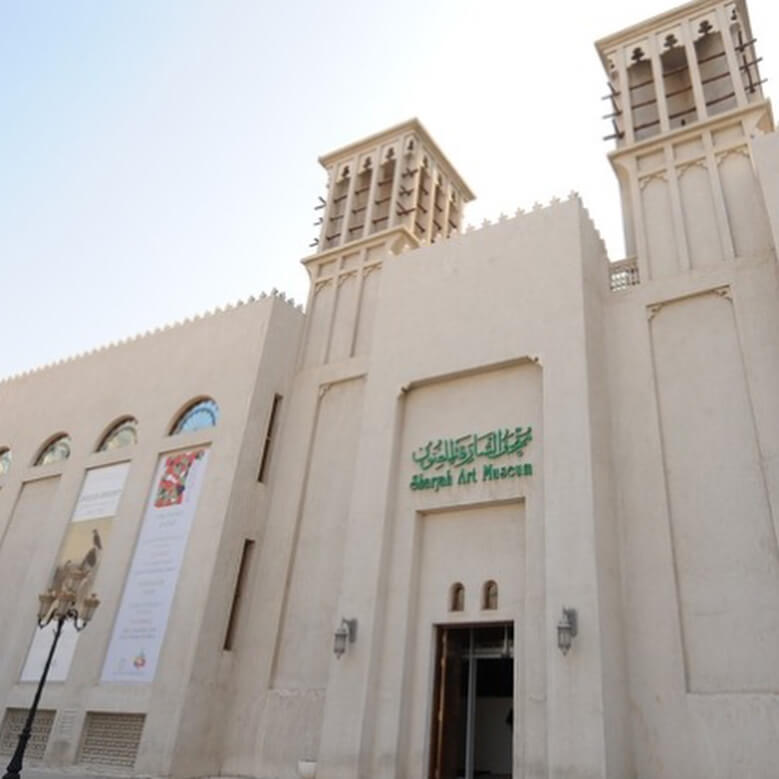 If you have ever been to one of the places listed below, what was your experience like? I'd appreciate it if you shared your experience in the comments. If I'm missing any tourist places that do not cost a dihram to visit, feel free to let me know in the comments.
Updated on 30 Aug 2023.