Originally posted 2022-03-22 03:49:14.
While some people call Dubai  'The City of Gold', yet others think of it as 'Gulf Tiger'. It doesn't really make any difference how people describe it. Over the years, Dubai has demonstrated itself a center of attraction on the planet. Despite the fact that Dubai is the most inhabited city in the UAE, Dubai is loaded with several picnic spots, where one can burn out stress and have some time off from an occupied routine without spending much. Considering that most Dubai residents are expatriates who work here five to six days a week, they don't have much time to take off on a vacation outside of UAE. But what if I told you that you'll require just a few hours to make yourself chill out. Don't believe me? Take a look at this list of 14 best picnic spots in Dubai. This list will assist you to go on a quick break to escape from the dullness without having to leave UAE. In fact, in this list You'll find beautiful Dubai parks, less-known beaches and gardens where you can have refreshments, lunch, ease off, go for a walk, and have fun with your family members.  
Dubai Creek Park
Spread over an area of 96 acres, Dubai Creek park is the second-largest park in Dubai by size. Due to availability of different activities, Creek pari is viewed as a one-stop destination in Dubai. Apart, its prime location makes it famous among residents. The serene beauty of the Creek park is best seen during sunrise and evening. On weekends, creek park is stuffed with families and couples, who come here for outdoor BBQ and respire in comparatively less-polluted air. Creek park is also home to a variety of activities suitable to everyone. On your visit to Dubai Creek Park, it's best not to miss the cable car that lets you view skyscrapers on Sheikh Zayed Road in addition to 2.3 kilometers of the park in 30-minutes ride. Apart from the RTA buses, It is possible to get to the Creek park via Abra as it connects Deira with Bur Dubai. The Creek Park Dubai entry fee is just AED 5 per head.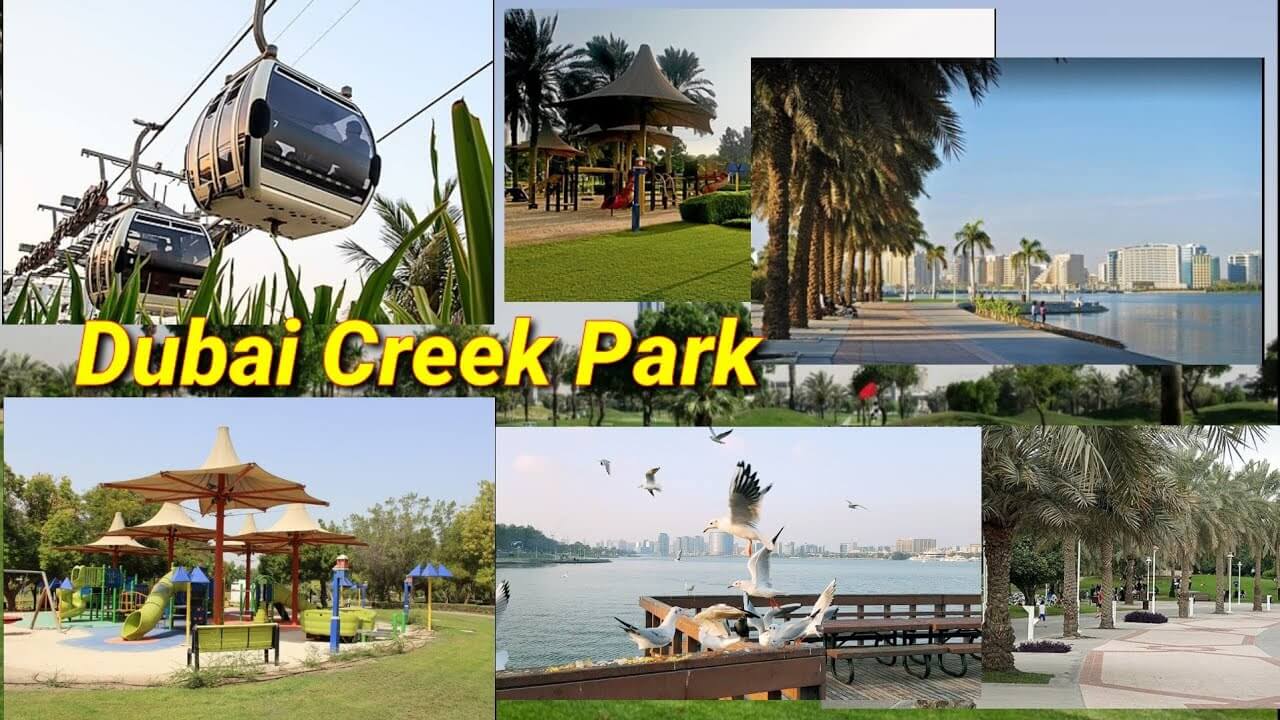 Jumeirah Beach Park
Situated near Jumeirah beach and Dubai Iconic sailing hotel, Burj Al Arab, Jumeirah Beach park is regarded as the best suited park for families. Gorgeous beach sand, gardens, barbeques, children's areas, and cafes, solar charging point, Burj Al Arab views and huge parking space stand out Jumeirah Beach park from other picnic spots in Dubai. Jumeirah Beach Park covers 12 hectares of coastline that separate private and public beach areas. Another best thing to do is definitely watch attractive sunset and sunrise views over the Burj Al Arab. Additionally, it has a jogging route which is usually occupied in the morning hours with jogging addicts. If swimming squeezes your excitement, you'll be able to get it done here at Jumeirah beach park. A trip to Jumeirah beach park brings you even closer to Madinat Jumeirah  as it sits at a walkable distance from here.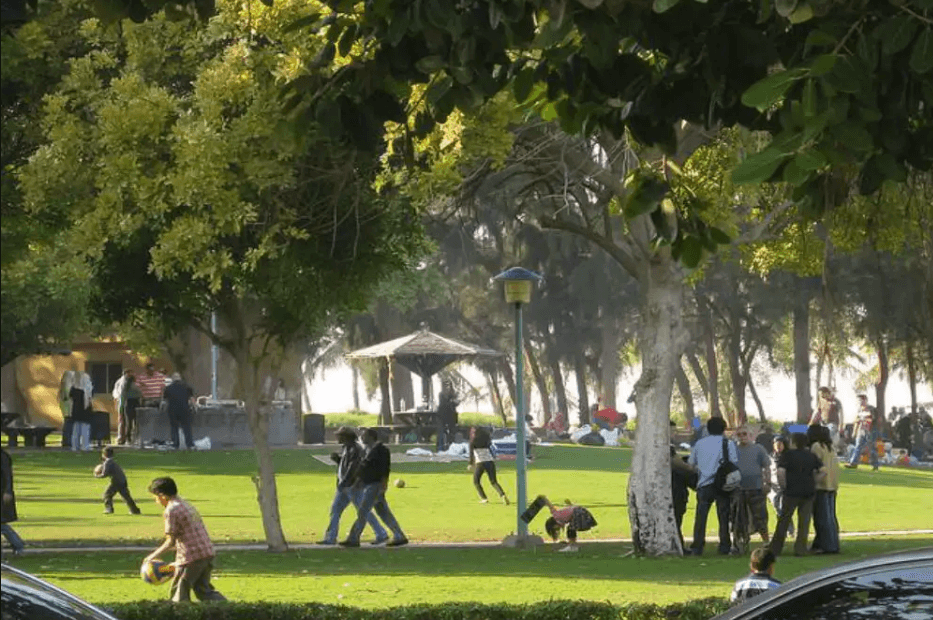 Al Qudra Lake (aka Love Lake)
It's absolutely a perfect romantic place to go with your spouse, enabling both of you to gIt's et away from the chaos of the crowded Dubai city and spend some time with each other. Love lake is also a best photography spot in Dubai where you can take some stunning shots with your partner. Believe it or not, you're guaranteed to have an enjoyable time with your family and friends at Al Qudra lake. Especially if you are heading here along with your companion as you're able to walk in harmony in the middle of the Arabian desert. In addition, there are a lot of birds too whose sweet tone will make this desert spot atmosphere more intimate. Due to the designated BBQ area, Al Qudara lake is a best campsite for outdoor dining enthusiasts. If you're planning to do a barbecue here, make sure to bring the barbecue container, given that you can't set the fireplace on the ground directly.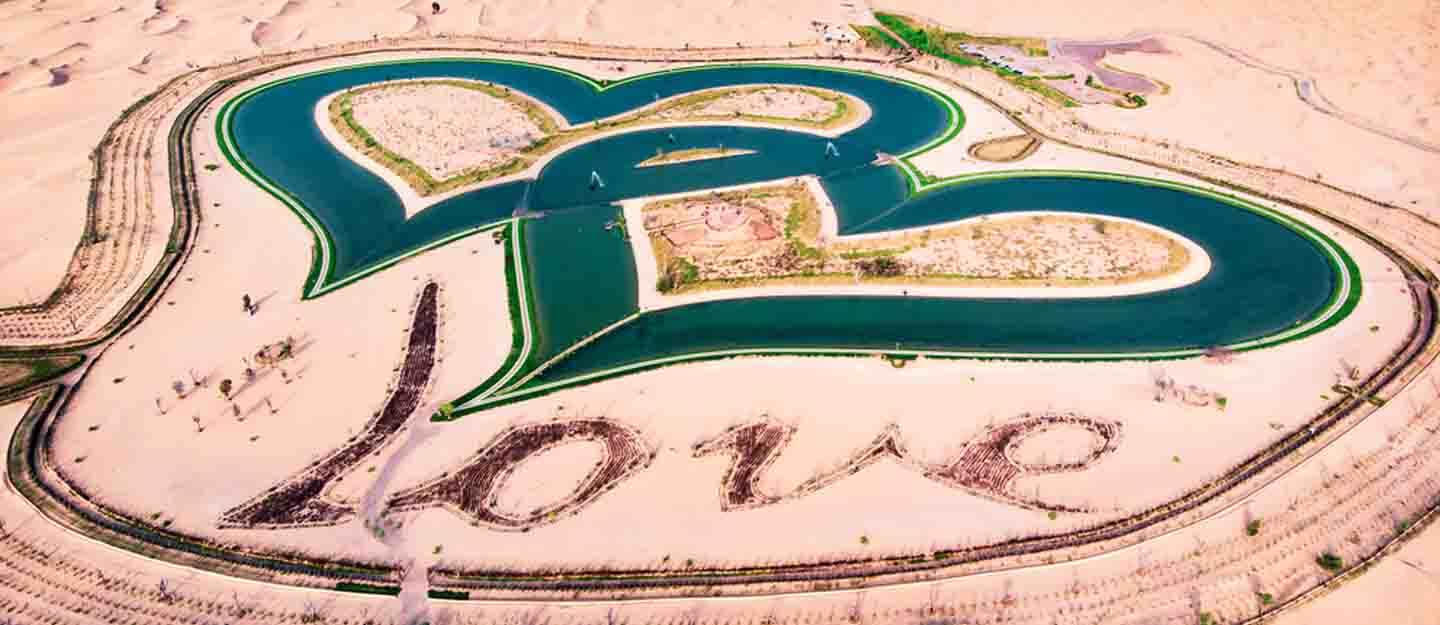 Mushrif Park
If you're trying to find a Dubai park that enables you to delight in some time outdoors, then you should definitely pay a visit to Mushrif Park. Exclusive BBQ areas, play areas, wide grass area for sitting down and relaxing, mosque, pip line game,and availability of restaurants make Mushrif park an ideal spot for a quick picnic. Mushrif park has an exclusive Swimming pool for both females and male. Apart from it, following Activities you can do at Mushrif park.
Kids pool

Electrical games

Small international village 

Parking

Praying rooms 

Sports facilities

Children playing area

Bike lanes

Aventura Park 

Theater 

Barbecue areas

Mushrif Equestrian Club

Horse and camel riding 

Al Thuraya Astronomy Center

Resting rooms 

Restaurants 

Water features.
Mushrif park entry fee is AED 3 for individual and AED 10 for Car. It's located on Al Khawaneej Street that goes to Airport Road, adjoining Mirdif.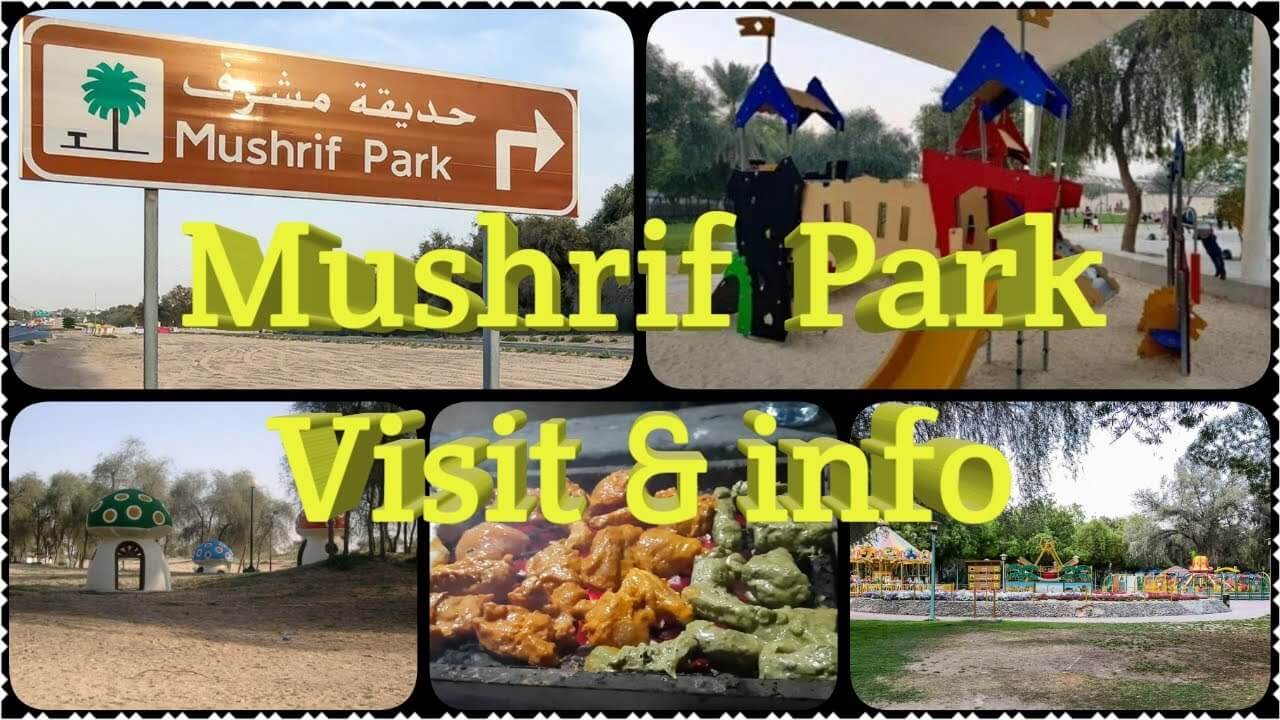 Zabeel Park
Nestled close to the Sheikh Rashid residence, Zabeel park is a huge urban public park with an area of 117 acres. It's hub of the world's largest picture frame, Dubai frame. When the sun falls, it shines with dazzling colors that make it a spectacular spot. As a result zabeel park catches the interest of a large number of local and international tourists. Aside, Zabeel park provides several other fun activities for both the kids and the adults. A Few of them are a boating lake, allocated barbecue areas, ice skating, a small cricket pitch and golf playing area along with shaded seating. On top of that, Zabeel park Visitors can also connect to Wi-Fi within its premises. It also has a long 2.5 running track where you can jog around for free. 
Zabeel park entry fee is  5 AED that can be remitted through NOL card and cash as well. Nearest metro station Al Jafiliya metro station (Now Max) is located at 10 minutes walking distance.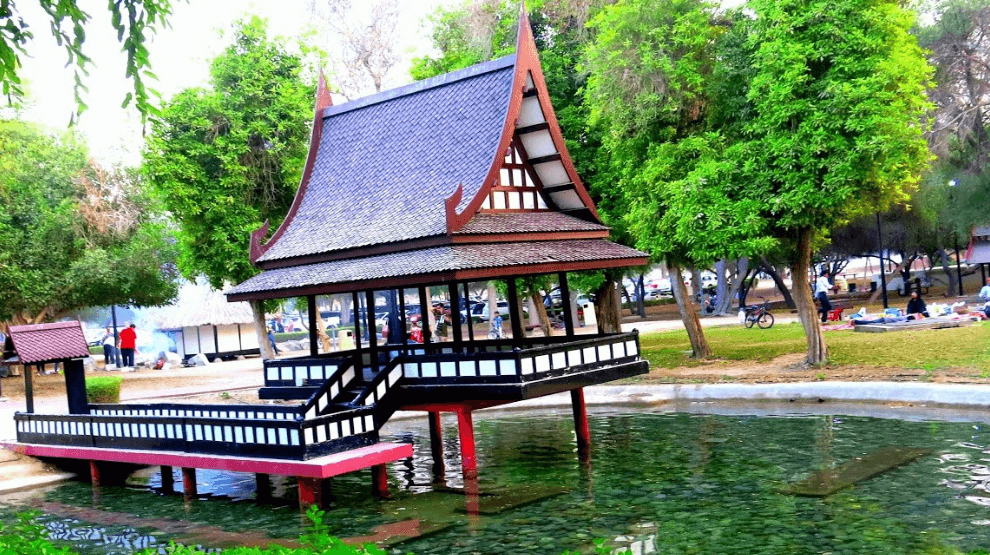 Al Barsha Pond Park
One more park but this time it's a pond park rather than a traditional one. Situated in Al Barsha 1 Street (329th Road), Al Barsha Pond Park is a big hit among nearby residents. Even though it is mostly visited by families, Al Barsha Pond Park is also appropriate for joggers, fitness freaks and sports amateurs. Easily attainable through numerous popular Dubai attractions, Al Barsha pond park additionally has boating renting facility, bicycle rental service and weekly flea market where you can buy and send second-hand belongings. There is no entry fee for Al Barsha park, making it the best picnic park in Dubai for freebie lovers.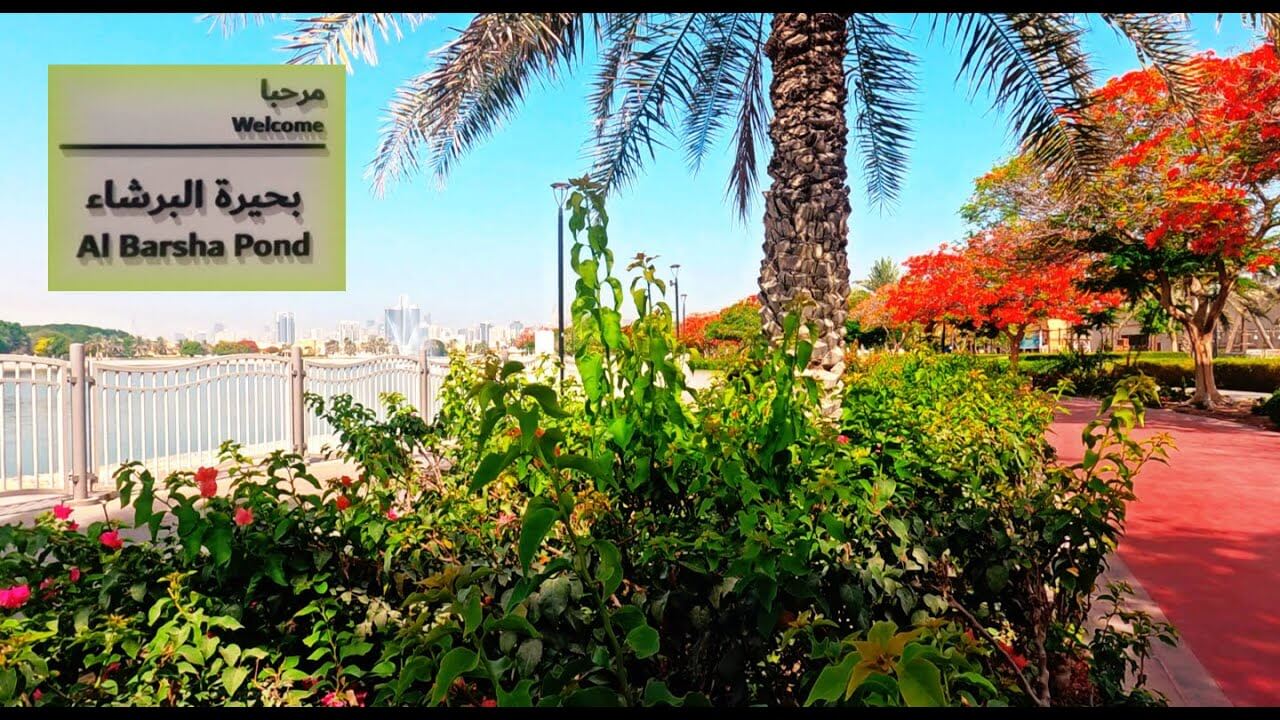 Al Mamzar Beach Park
Perfectly lies between Sharjah and Dubai border and just 10-minutes driving from Downtown Dubai, Al Mamzar beach park is one of the best picnic points among both emirates residents. It's a beachfront picnic park so it is a perfect place if you'd like to spend a relaxed and fun-filled evening with your loved ones. Unlike Dubai's other beaches, Al Mamzar Beach has lower water depth where even beginner swimmers can also practice. Moreover, it has an unrestricted BBQ area, coffee shop, cycling track, mosque, quad biking, showers, huge free parking and astounding Dubai and Sharjah skyscraper views.
Safa Park
Covering an area of 158 acres, Safa Park can assuredly remind you of the early days of Dubai as it was constructed in 1975, just after four years of UAE formation. It's a family-oriented public park designed for a laid back picnic away from the city's glamor. It has  lavish green areas to play football or any other activity. Similarly like other parks in Dubai, Safa park also has a BBQ area. It's a much better picnic for younger kids. Safa park also has RTA parking. If you're visiting Safa park, ensure to bring some snacks with you since it has only a small cafe. Dubai water canal cruises also pass from nearby. If you're lucky one, you'll surely view them. Entry free to Safa park is AED 3 for over 2 years. 
Al Khazzan Park 
Another small but one of the most ancient parks in Dubai that was Initially built during the 1980s. Situated close to city walk Dubai and five-minutes drive from Dubai mall, Al Khazzan park is loaded with lush greenery and dining. Despite the fact that it's small and occupies a total area of 18,000 square meters, Al Khazzan park has two separate kids' playing areas. One for little ones and the other for youngsters.  It belongs to the municipality of Dubai and is extremely clean. The only downside of this super clean park is it comes with a small parking area so you might have to struggle to find a parking space. However, Al Khazzan park entry is totally free so it's absolutely worth visiting.
Burj Lake
Nestled next to Dubai mall, Burj Lake is a man-made lake. This jewel is certainly a small point, but it's filled with valuable panoramic views of Dubai Downtown and Burj Khalifa. Being located in the heart of Dubai, the Lake has many lavish restaurants around it . On top of that, Globally-recognized water fountain shows also take place here at 1:00 pm and at 1:30 pm in addition to every 30 minutes from 6 pm to 10 pm on weekdays, and from 6 pm to 11 pm on weekends. Now there's also a boat riding service. Burj Lake has few desirable best photography points as well. In contrast to other picnic points in Dubai, It remains reachable 24/7 so depending on your schedule you can make your plan. However, almost all cafes close by 4 am.  
Al Nahda Pond Park
Perched in Al Nahda 2, just a short drive toward Sharjah, Al Nahda pond park is equipped with a cycling & running track, children's play area, outdoor gym and a lovely pond. Besides, the park also has a sufficient parking area, courts for a number of sports like football, basketball, and tennis etc. There's a sufficient quantity of benches along the pond to sit and enjoy the scenery of the pond as you nod off. Even if it is a hotspot for families, others can also visit and have fun and enjoy the peacefulness. 
Sunset Beach (aka) Umm Suqeim Beach Park
Being located 1 km from Burj Al Arab, views of this iconic hotel from here are so magnificent that they could take your breath away, when you get to the right point. You are able to unwind, eat in open ocean air, or pick a bench by one of the playgrounds. It's one of few beaches in the world where night swimming is permitted and safe as well. On the edge of Sunset beach , Umm Suqeim beach park offers 360-degree views of the Arabian ocean and plenty of water sports viewings since this is where many water-based activities are performed. Umm Suqeim beach park, with its neatly installed table, features a kids playground, lots of sidewalk, washrooms and changing rooms etc. On top of that, It's the best spot in Dubai to capture sunset photos. 
Quranic Park
You're residing in a Muslim counrty so why not learn about Islam. AL Quranic park is 100% dedicated holy QURAN mentioned plants spices. You don't need to follow Islam to visit it. Quran park is opend for everyone. Moreover, entry is free.
AL
Barari Nature Escape
Last but surely worth to mention is Al Barari nature escape.