Back in 2022, Dubai received 14.36 million international overnight visitors, with it growing 87% from the 7.28 million tourists of 2021. This number is expected to only surge in 2023 as pandemic travel restriction protocols are lifted everywhere.
Dubai is a beautiful representation of the modernization and prosperity of the Middle East that the world hasn't seen since the era of sultans and the Arabian Night stories. More and more people are seeing the vast biodiversity and panoramas of the city, including quite a number of families.
On that note, what are some quality yet kid-friendly adventures your family can indulge in while having a Dubai family vacation? Something that involves soft play, water parks, and a bit of a thrill.
Going to the Al Barari Playground
Pitching up early at the Al Barari Playground should serve as a nice appetizer for your kids to enjoy Dubai. This is no ordinary playground, it's a touristy playground filled with things like shallows where your children can splash about or cargo nets and rope bridges they can climb onto.
They can also explore pirate ships or a pirate-themed jungle gym in the middle of navigating through stepping stones. It has an affordable rate of $6 for 2 hours of playtime every week day and roughly $9 to $10 for 2 hours of playtime every weekend.
It's open from Tuesday to Thursday at 10:00 AM to 8:00 PM and Friday to Saturday from 8:00 AM to 8:00 PM. It's closed from Sunday to Monday though.
Quad Biking in the Dubai Desert
One way to enjoy Dubai is to do something there that's unique to the place. Therefore, you should get your hands on a quad bike or several at one of the many quad biking safari ranges in the city. 
The cost depends on several factors, including the duration of the tour, the timing of the safari, and whether or not it includes a barbecue dinner afterwards. The price is also influenced by the power and model of the ride.
When doing some quad biking in the desert as a kid-friendly adventure, do so with adult supervision to keep everything nice and safe for your kids. Quad bike Dubai is considered safe for your kids aged 15 and above. Make sure you don't let your underage kids take part in this adventure.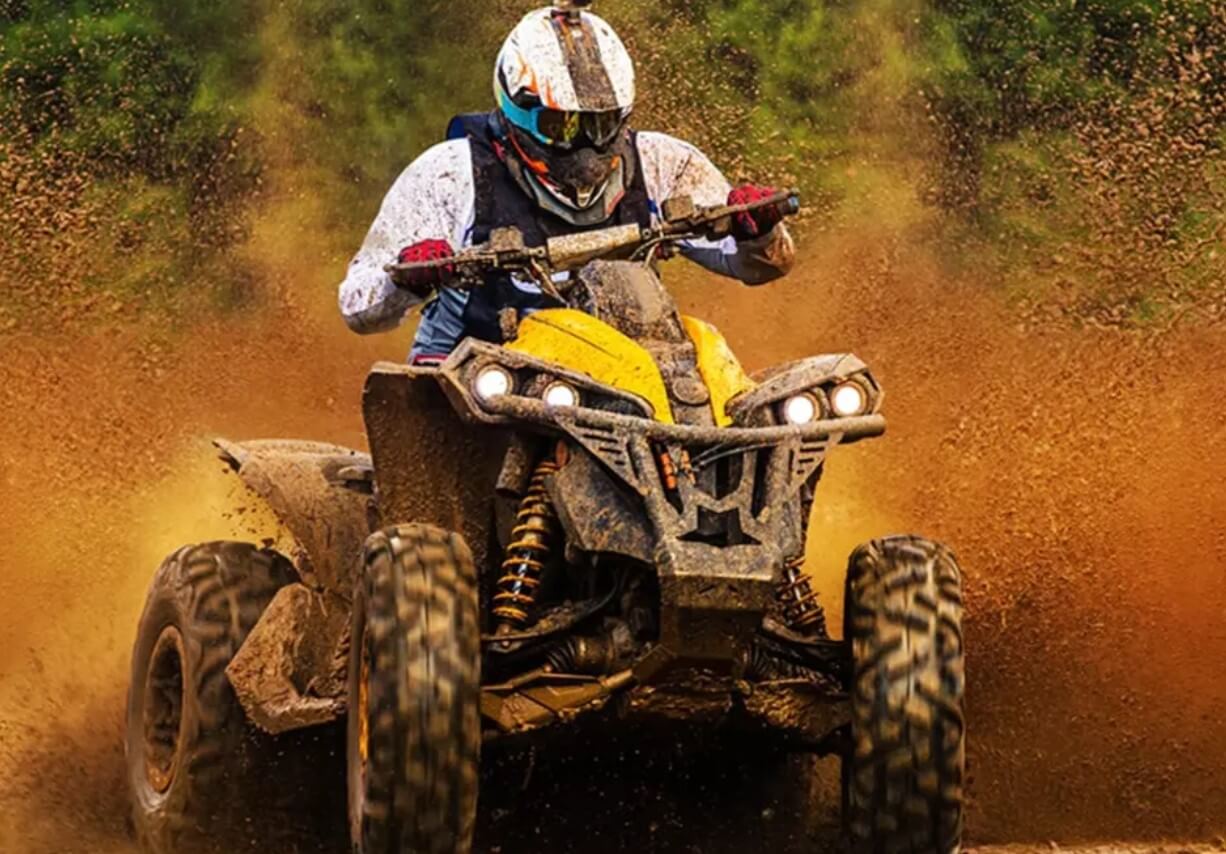 Relaxing at the Dubai Miracle Garden 
If you wish your kids to experience Dubai in ways other than roughhousing at the playground, how about a relaxing visit at the largest natural flower garden in not only Dubai but the entire world? This special sight is a must-see tourist attraction for the whole family.
It's filled with 150 million flowers contained in a 72,000 square meter space. The flora has been shaped to create organic sculptures and other works of art and biodiversity. 
The entrance fee for adults is $20 and $16 for children aged 3 to 12 years old. Kids under 3 years old can enter for free. It is open weekdays from 9:00 AM to 9:00 PM and weekends at 9:00 AM to 11:00 PM.
Adventuring at Aventura Parks
Aventura Parks is another family-friendly, kid-focused destination for your Dubai family vacation. Kids love zip-lining, balancing, and climbing action, especially since it's a nice change of pace from playing videogames on their Nintendo Switch or PlayStation 5 all day! 
While on vacation, you can go to Aventura's Mushrif Park for those Nickelodeon-style physical challenges. They'll get to go back to Mother Nature, safely exploring the wilderness in rope bridges and tightropes suspended aboveground on trees.
You can pay for entry there for about $9 to $10. The parks are open all week except Tuesdays from 2:00 PM to 10:00 PM and weekends (or public holidays) from 9:00 AM to 10:00 PM.
Marveling at the Dubai Aquarium and Underwater Zoo 
You've probably visited an aquarium or water park before in your lifetime locally. Even so, if you're in Dubai with kids, it's a worthwhile adventure to go to the Dubai Aquarium because it's designed to be an Underwater Zoo as well. 
Technically, all aquarium museums are underwater zoos, but the Dubai Aquarium goes above and beyond in that aspect with its 10-million-liter tank that boasts a tunnel leading to a zoo that surrounds you from above and below, hosting a biodiversity of sea creatures numbering the hundreds!
Prices for the aquarium start at $46 per head or its equivalent value in United Arab Emirates dirham. The aquarium is open Monday to Thursday from 10:00 AM to 10:00 PM and Friday to Sunday from 10:00 AM to Midnight. 
Have Delectable Food In A Traditional Dhow In Dubai
 At the end of the day, you can have an unforgettable evening dining experience with your family on a traditional dhow in Dubai marina. Dhow cruise Dubai is a popular activity perfect for all kinds of travelers including the family travelers. A traditional dhow in the Dubai marina comes with a mesmerizing ambiance and best views of the Dubai skyline.  You can enjoy various traditional Middle Eastern food along with some of the most delectable international cuisines while enjoying soothing music. It's more of a festive environment what anybody will enjoy. So, at the end of a hectic and adventurous day, you can enjoy your time with your family in a dhow cruise.